Macmillan Cancer Information and Support Services
Having access to the right kind of information and support when you are affected by cancer is essential. We have 3 sites across the two hospitals- our main centre is based at Royal Preston Hospital and we have a pod at the front of Preston Hospital and a pod in the entrance of the Euxton Lane entrance of Chorley Hospital. Our centres provide a confidential drop in service in a relaxed informal environment that can be accessed by anyone affected by cancer.

This includes people who:
Are living with a cancer diagnosis Have finished treatment
Are a relative, carer or friend of someone with cancer
Are health and social care professionals
Are looking to reduce the risk of cancer
Staffed by Macmillan Information and Support Advisors and volunteers we provide:
Literature on all aspects of living with a cancer diagnosis
Opportunity to discuss treatments, side effects and other cancer related issues
Time to talk and time to listen in a private comfortable quiet room
Over the phone advice and information for those not able to access the service in person
We also offer:
Links to the clinical teams
Access to benefit advice
Links to local and national support services and support groups
Onward referral to other agencies
Cancer awareness outreach sessions in GP practices across the area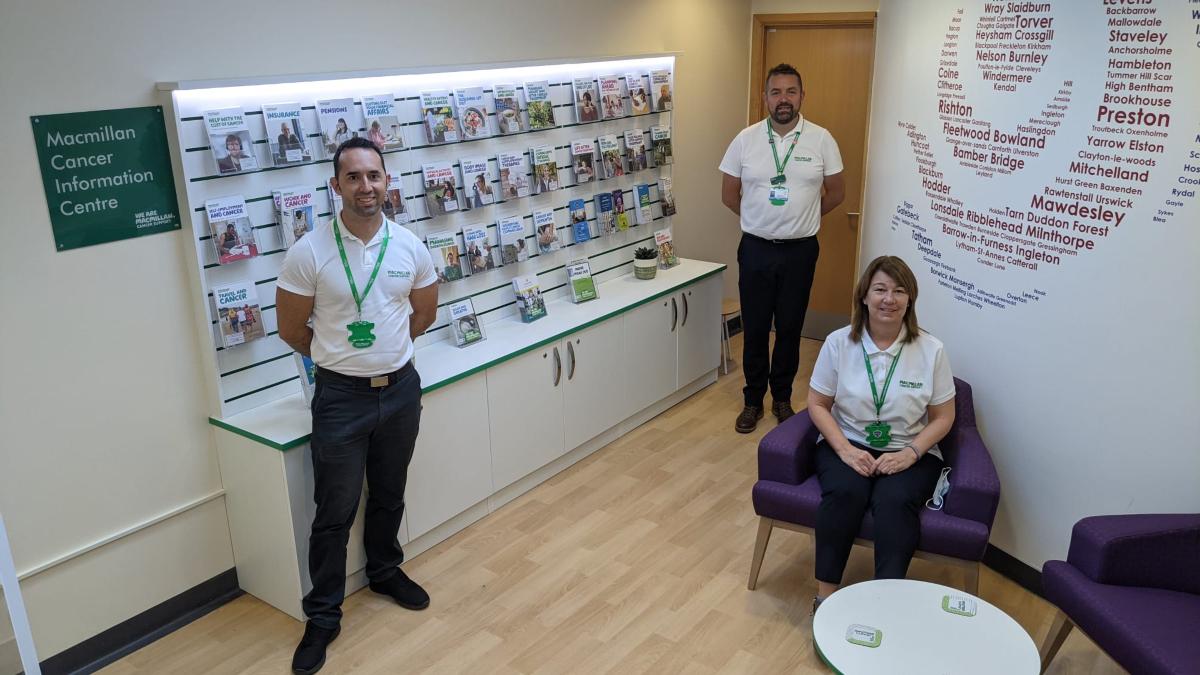 We are open Monday to Friday from 9-4.
Telephone 01772 523709 01257 247067
Our team
Martin Bond
Centre Manager
Terry Laing
Assistant Manager