What we do at Lancashire Teaching Hospitals
We provide a full range of general hospital services to 390,000 people in Preston, Chorley and South Ribble, as well as specialist care to 1.5m people across the region.
We are also the major trauma centre for Lancashire and South Cumbria and our Specialist Mobility Rehabilitation Centre is one of just nine centres of excellence in the UK for specialist wheelchair, prosthetic limb and orthotic rehabilitation services.
Our cancer centre at Royal Preston Hospital provides the very best surgical, radiotherapy and drug treatment for cancer patients across the region.
Our specialist regional vascular centre provides all vascular elective and emergency surgery for 1.5 million people across Preston, Chorley and South Ribble, as well as Barrow, Kendal, Lancaster, Blackpool and Wigan.
We employ over 7,000 staff across Royal Preston Hospital and Chorley and South Ribble Hospital, and are committed to working in partnership to deliver seamless care to patients close to home.
Our purpose is to be recognised as the acute and specialised hospital services in Lancashire and South Cumbria, providing the highest standards of compassionate, safe care that gives our patients a positive experience, excelling in research, innovation and teaching, developing our staff to reach their potential, and improving the health and wellbeing of our diverse communities.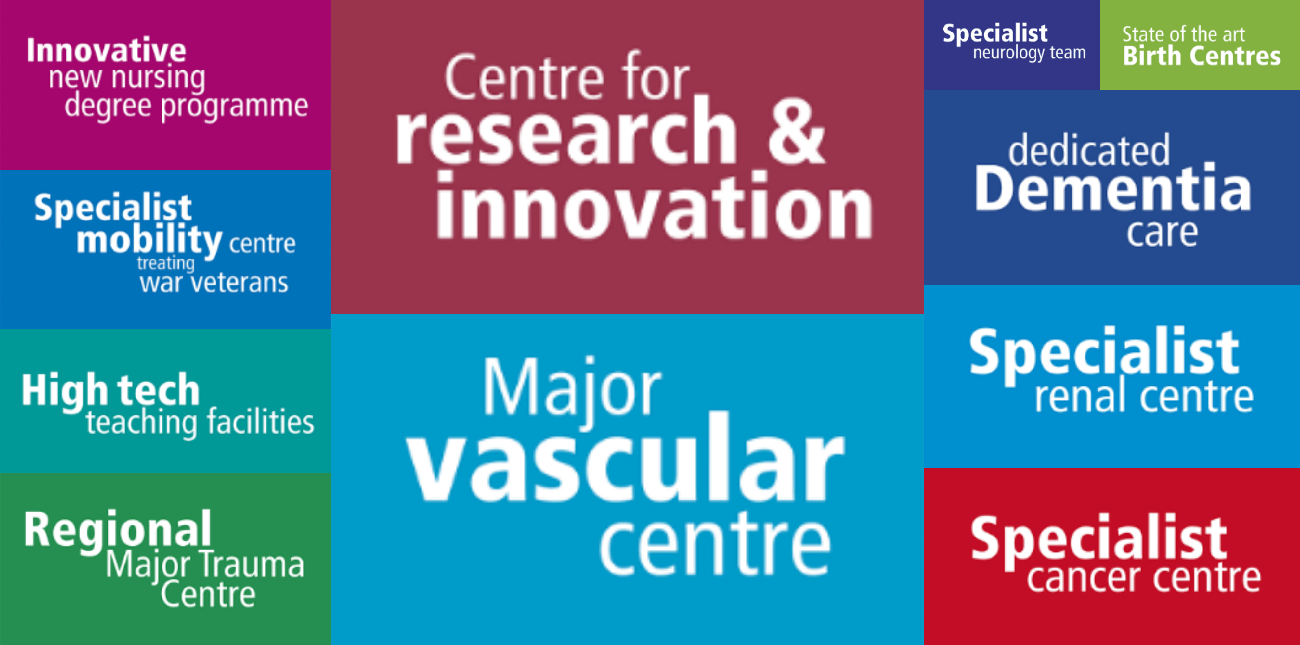 Specialist neurology team
We have a specialist neurology team who work closely with neuroradiology, neurophysiology, neurosurgery and neurorehabilitation to diagnose and treat all types of neurological conditions, including migraines, epilepsy, Parkinson's Disease, stroke, multiple sclerosis, dystonia, and motor neurone disease. We also have specialist clinics for multiple sclerosis, movement disorders, dystonia, peripheral nerve and headaches.
---
State-of-the-art birth centres
We have state-of-the-art, midwifery-led birth centres at both of our hospitals, which feature modern birthing rooms with integrated birthing pools and overnight suites, so that partners can stay in hospital with the new baby as well as mothers.
---
Dedicated dementia care
Our elderly care wards feature facilities for people who are living with dementia, including colour coded bays, gardens and activity blankets. We have 'dementia champions' and offer dementia training to all of our staff. We have also signed up to a national campaign which allows the loved ones of dementia patients to stay in hospital with them for as long as they wish.
---
High-tech teaching facilities
We were the first trust in the country to be awarded 'teaching hospitals' status. Our modern, purpose built education centres include state-of-the-art human simulation facilities that have a live link up to our theatres. We also have clinical skills labs, libraries, lecture theatres and seminar rooms, to provide some of the best learning environments in the country. Our award winning staff offer challenging and supportive education programmes to our medical students and our staff who are continuously developing their skills, to help you reach your full potential.
---
Innovative new nursing degree programme
We are the only place in the country to run a ground-breaking undergraduate nursing degree course to develop more nurses for the future.