Support for Veterans
Lancashire Teaching Hospitals NHS Trust are proud to say our hospitals are Veteran Aware:
We strive to be an exemplar of the best care for veterans and their families
We encourage all patients to let us know if they have ever served in the UK armed forces so that we can best support their care needs
We are committed to learning from our patients and their families to improve quality of care
All relevant staff will be trained and educated in veterans' needs and will ask patients if they or a close family member serve or have ever served in the UK armed forces, so that the Trust can best support their care needs and refer to other services.
Lancashire Teaching Hospitals has a Veterans Champion who can be contacted on 07912 234624.
Our Veterans Champion can help you get the support you need. If you are accessing our services and need additional support as a veteran, ask a member of staff to contact our Veterans Champion.
Lancashire Teaching Hospitals Veterans Champion, together with Veterans Advisory Northwest and other veteran charities can, if appropriate:
Spot purchase unique and innovative interventions via a beneficiary fund - this will potentially help in discharge planning both in hospital and community-based care
Help in providing Safe, Personal and Effective patient-centred care planning New ways to identify and support Dual Diagnosis alongside peer support in addiction services
Promote and develop self-care strategies with a range of tools and resources available for the AFC while planning for crisis
They will arrange to speak to the patient to help identify services and support and enable referrals to a range of military and non-military organisations
The Veteran Champion can also involve other organisations such as Royal British Legion, SSAFA, Combat Stress, Help4Heroes and Veterans In the Community.
NHS Transition, Intervention and Liaison Mental Health Service (NHS TILS)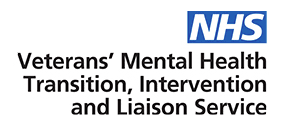 This is for armed forces personnel approaching discharge and veterans and is a service that provides a range of treatment; from access to early support to therapeutic treatment for complex mental health difficulties and psychological trauma. It also provides help, where appropriate, with other problems, for example money, employment or housing.
North of England
Call 0800 652 2867 or email VTILS@cntw.nhs.uk The Op COURAGE urgent care and support service is accessible by healthcare referral only.
The Veterans and Families' Directory of Services

The Veterans' and Families Service Directory puts veterans and their families in touch with the organisations best placed to help with the information, advice and support they need – from healthcare and housing to employability, finances, personal relationships and more.
Armed Forces Covenant
Lancashire Teaching Hospitals NHS Foundation Trust supports the health commitments of the Armed Forces Covenant, which is a promise by the nation to ensure that those who serve or, who have served in the UK armed forces, and their families, are treated fairly.
These commitments are:
The armed forces community should enjoy the same standard of, and access to, healthcare as that received by any other UK citizen in the area they live in.
Family members should retain their place on any NHS waiting list, if moved around the UK due to the service person being posted.
Veterans should receive priority treatment for a condition that relates to their service, subject to clinical need.
Those injured in service should be cared for in a way that reflects the nation's moral obligation to them, by healthcare professionals who understand the armed forces culture.
To learn more about the Veterans Covenant Hospital Alliance and what it means for NHS trusts to be Veteran Aware, please visit: https://improvement.nhs.uk/resources/veteran-aware-hospitals