Welcome to The Surgical Elective Hub at Lancashire Teaching Hospitals NHS Trust, where patients come for Day Case or short inpatient surgery stays.
The Hub is based at Chorley and South Ribble Hospital and has recently received the highly accredited 'NHS Surgical Hub status', meaning that our patients can be assured of the highest standards of patient care and safety, with the 'Getting It Right First Time Approach' (GIRFT.)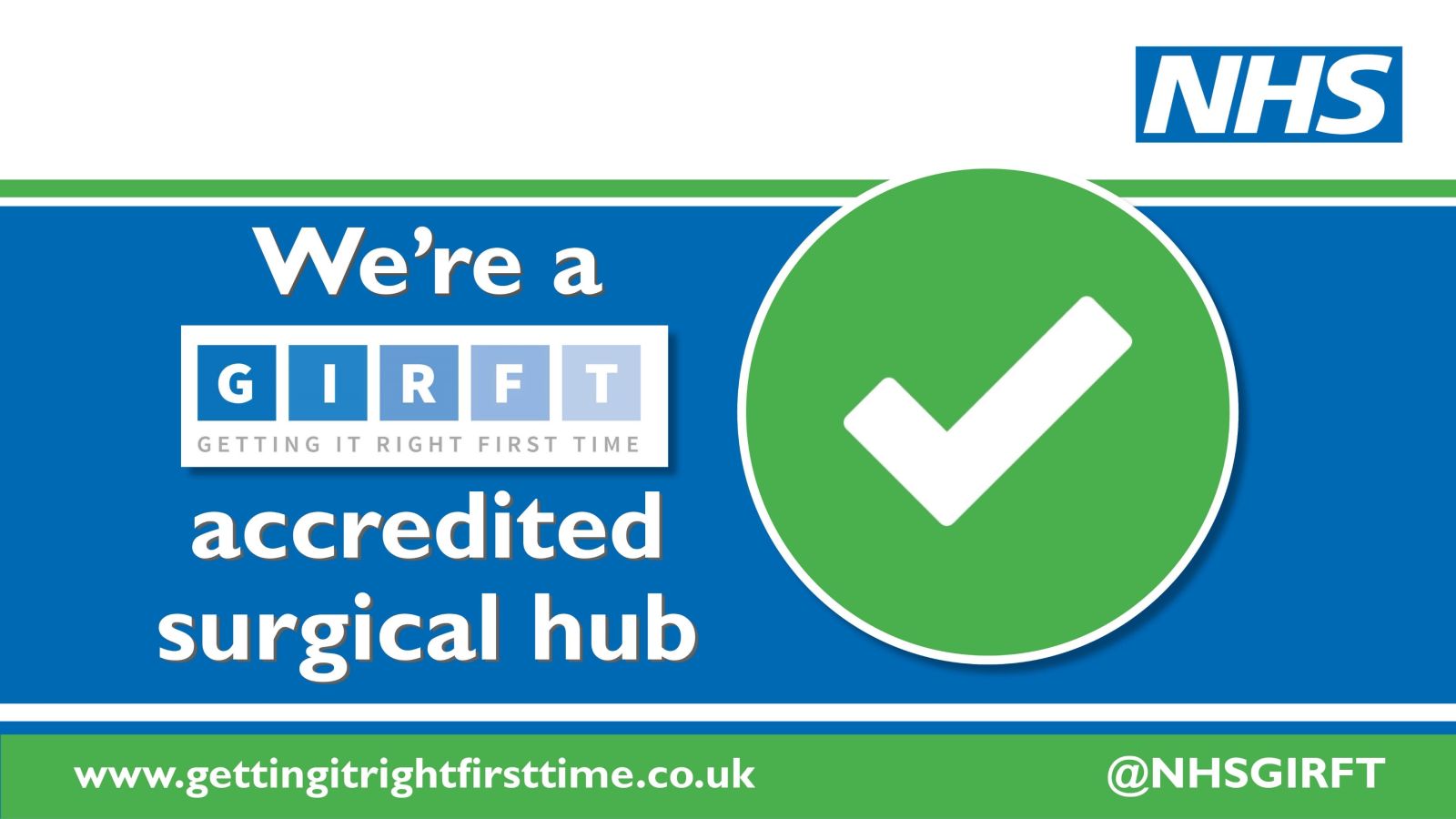 The Hub consists of several areas:
Sellers Ward. Telephone number: 01257 245179
This is our inpatient general surgical ward.
Leyland Ward. Telephone number:01257 245247
This is our inpatient orthopaedic ward.
The Surgical Enhanced Care Unit. Telephone number: 01257 245506
This unit is designed to offer more post operative support for our patients with more complex conditions.
Rawcliffe Day Case Unit. Telephone: 01257245733
This unit provides care for our day case patients who will go home on the day of surgery.
Longton Day Case Unit. Telephone: 01257 245726
This is our urology unit caring for our patients requiring day case urology procedures.
Lancashire Eye Centre. Telephone: 01257 245151
This is our purpose-built ophthalmology unit and where our ophthalmology ward and outpatients is based.
The visiting times for our areas are 14.00-19.00, if you require to visit outside of these times, please contact the relevant ward and speak to the nurse in charge as concessions may be granted in exceptional circumstances.
What should I bring into hospital?
We want you to feel comfortable whilst you are in hospital, so please bring with you items that support this. Please be aware however that as a Trust we cannot be responsible for high value items so you may wish to consider what to bring. We advise the following:
Mobile phone
Reading material
If you have any questions for our nursing/surgical team, please consider writing these down and bringing in so that you don't forget to ask
Dressing gown and footwear
For patients requiring an overnight stay we recommend a change of clothes, toiletries, sleep wear
Any names and contact numbers for your next of kin
Please plan how you will be getting home once you leave hospital
What should I expect on arrival?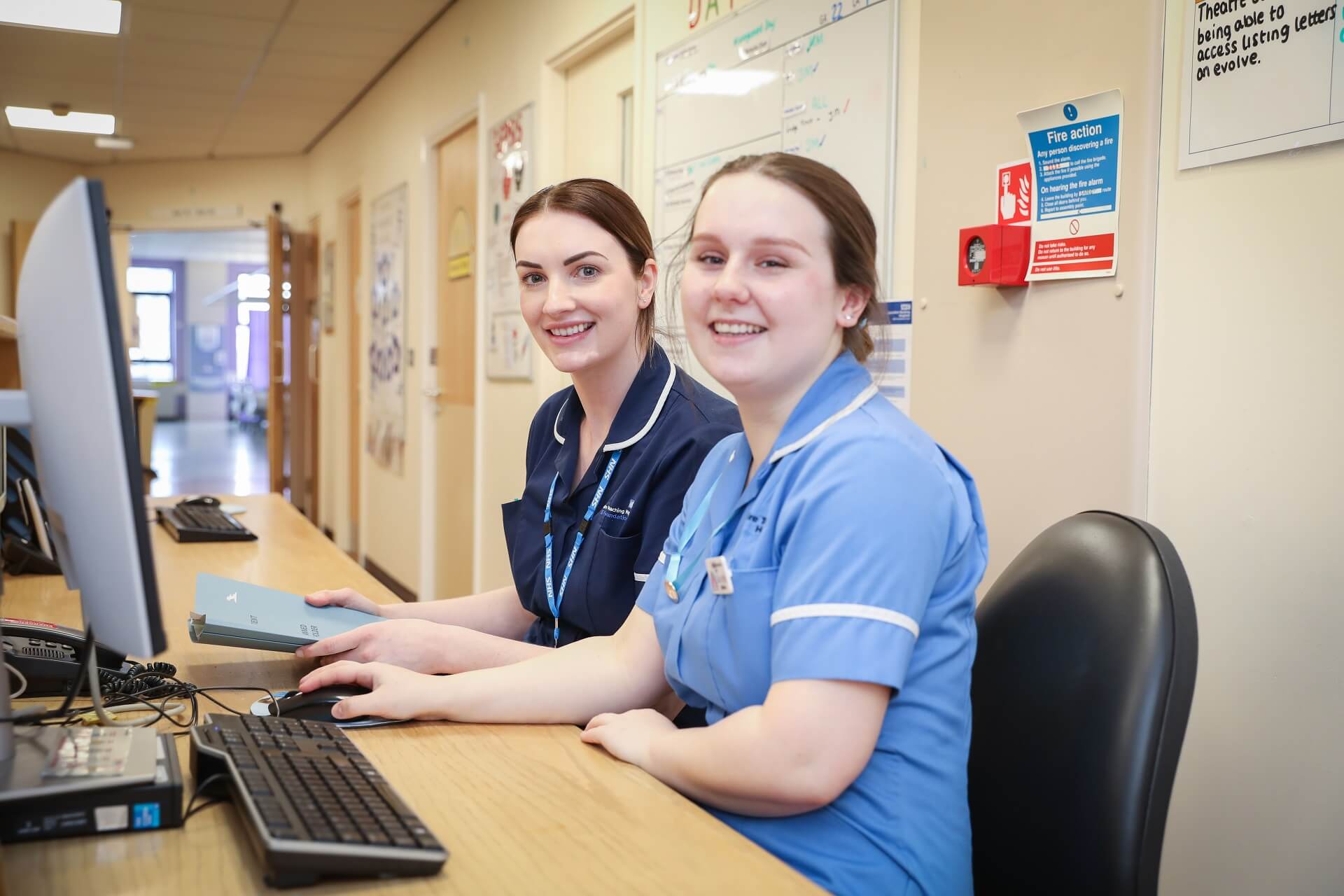 You will have received a letter or telephone confirmation advising you as to which ward / area you should present at. We are unable to grant access into the ward area / unit for relatives or friends unless there are exceptional circumstances. If this is the case, please ask to speak to the nurse in charge.
On arrival you will be welcomed by our friendly colleagues who will check your personal details and take you through to your bed or chair area. You will be introduced to the nurse who will be taking care of you during your stay with us and she will complete the paperwork required to admit you. You will be given a theatre gown to wear, and a member of the surgical and anaesthetic team will also come and meet you to discuss your upcoming surgery/procedure and to discuss any questions that you may have. You will then be asked to wait for your theatre slot. When it is your turn to attend theatre, there will be a theatre nurse who will introduce themselves and take you over to theatre.
What should I expect post operatively / post procedure?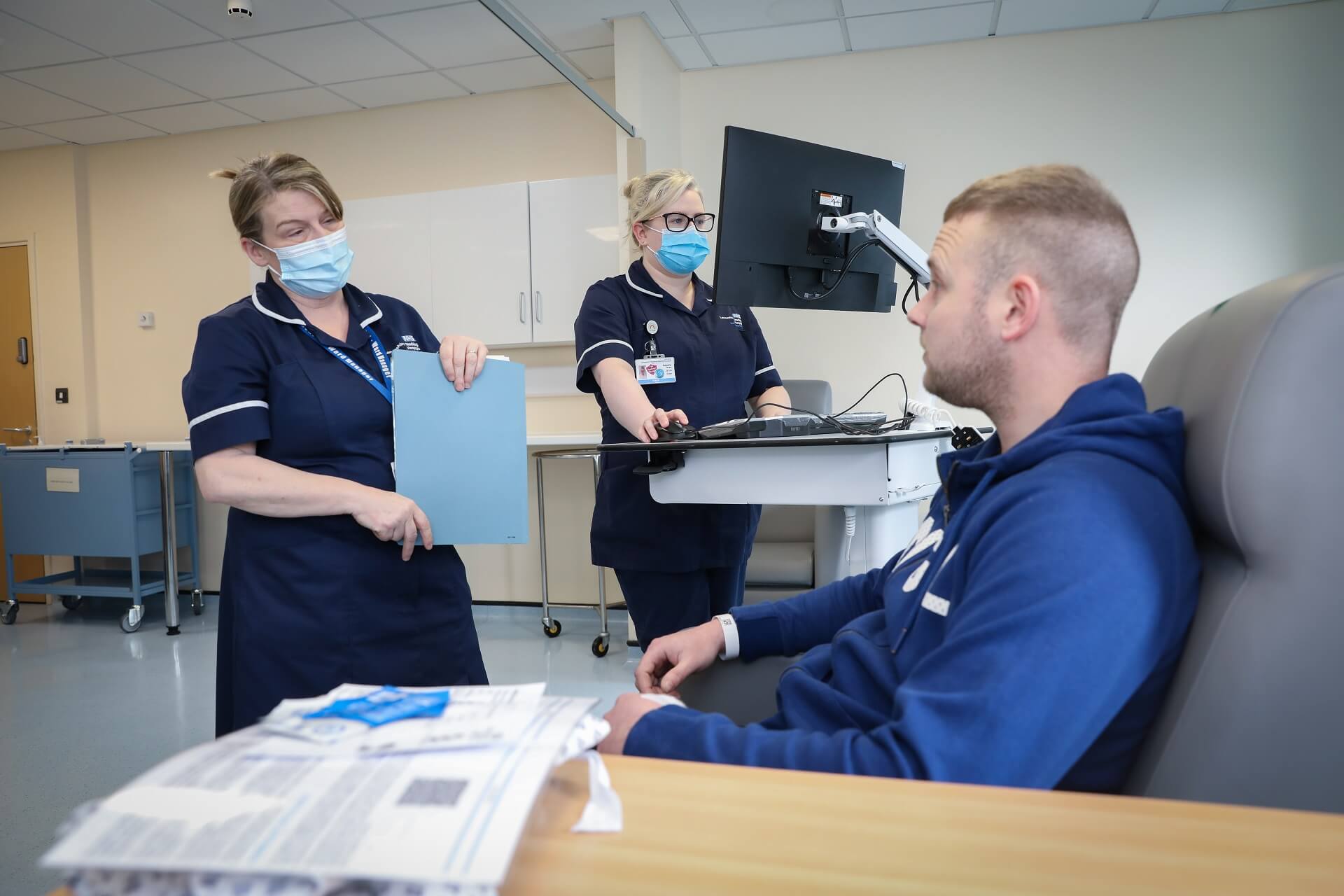 A member of the theatre team will escort you back to the ward/unit following your surgery. A member of our nursing team may be required to monitor you post operatively by checking your blood pressure and pulse, this should be nothing to alarm you and is part of our routine nursing care.
If you are a day case patient and meet the criteria set by the surgeon to be discharged home, the nurse will collate your discharge paperwork and will discuss your discharge with you. If you have undergone a general anaesthetic, you will require a responsible adult to collect you on discharge.
If you are an inpatient and require an overnight bed, you will be continued to be monitored by our nursing staff overnight and reviewed by the surgical team until you are surgically fit for discharge. At this point the nurse will advise you of this and arrange discharge plans with you including any district nurse support that you may require.