Partners
We are proud of our collaborative ethos and are honoured to work with nationally and internationally renowned academic partners. Our clinicians have links to academics in many of the UK's higher education institutions. Our nearest partners are the University of Central Lancashire and Lancaster University where we are a member of the Lancaster Health Hub.
With links across many of the university's departments, the Lancashire Clinical Trials Unit (CTU) provides expertise in planning, designing, conducting and analysing feasibility and evaluation trials and other well-designed studies, relating to complex interventions. It offers services including trial management, data management, randomisation and statistical analysis. Currently Lancashire CTU's main market is University and NHS-based investigators conducting non-commercial trials funded by the National Institute of Health Research and charities.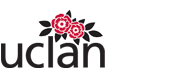 Established in 2010, Lancaster Health Hub is a strategic partnership that facilitates cross-sectorial, multidisciplinary, collaborative research and innovation in health and medicine. The Hub Partnership encompasses the NHS and regional Universities in collaboration with national research networks, industry and other sectors in support of all stages of the research lifestyle, including project design, team building, horizon scanning, project management and output dissemination.
The Hub is hosted by Lancaster University and has 7 other partners:
Blackpool Teaching Hospitals NHS Foundation Trust
Calderstones Partnership NHS Foundation Trust
Lancashire Care NHS Foundation Trust
Lancashire Teaching Hospitals NHS Foundation Trust
North Cumbria University Hospitals NHS trust
University Hospitals of Morecambe Bay NHS Foundation Trust
University of Cumbria