Attend Anywhere - Patient Outpatient Video Consultation
Lancashire Teaching Hospitals NHS Foundation Trust is taking sensible steps to limit the spread of the Coronavirus (Covid-19).
Where possible, outpatient appointments will now take place as a video consultation
A video appointment is the same as your normal face to face appointment, conducted over a PC or mobile device instead of at the hospital or community clinic
Attend Anywhere will provide a secure NHS video call service for patients that have been provided a pre-arranged appointment only. This will have been sent to you via an email, text or letter.
You can access Attend Anywhere using a desktop PC, laptop and mobile devices.
For PC users you will require a web camera and microphone. Laptops should already have these built into the device. You can only use Google Chrome (PC Users) or Apple Safari (Mac and IOS). Attend Anywhere will not work on Internet Explorer. These can be downloaded for free:
A quick guide to Attend Anywhere can be viewed below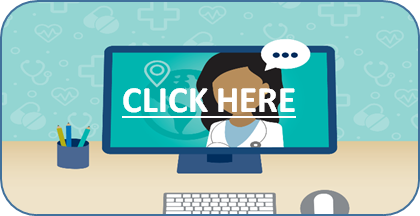 My Appointment
Five minutes before your appointment time, click on the button below and choose the correct clinic:
We recommend that you test your device and connection prior to your consultation, by clicking here .
For troubleshooting click here .
Recommended settings:
"Recommended latency (also called 'ping'): Less than 150 milliseconds (ms)
Minimum download speed: 0.3 Megabits per second (Mbps) - provides lower-quality video
Recommended: 1.1 Mbps or better
Minimum upload speed: 0.15 Mbps - provides lower-quality video to other participants
Recommended: 0.7 Mbps or better
A wired internet connection will provide the best video quality, but you can also use a fixed-wireless, or mobile 3.5/4G data service.
For troubleshooting click here .