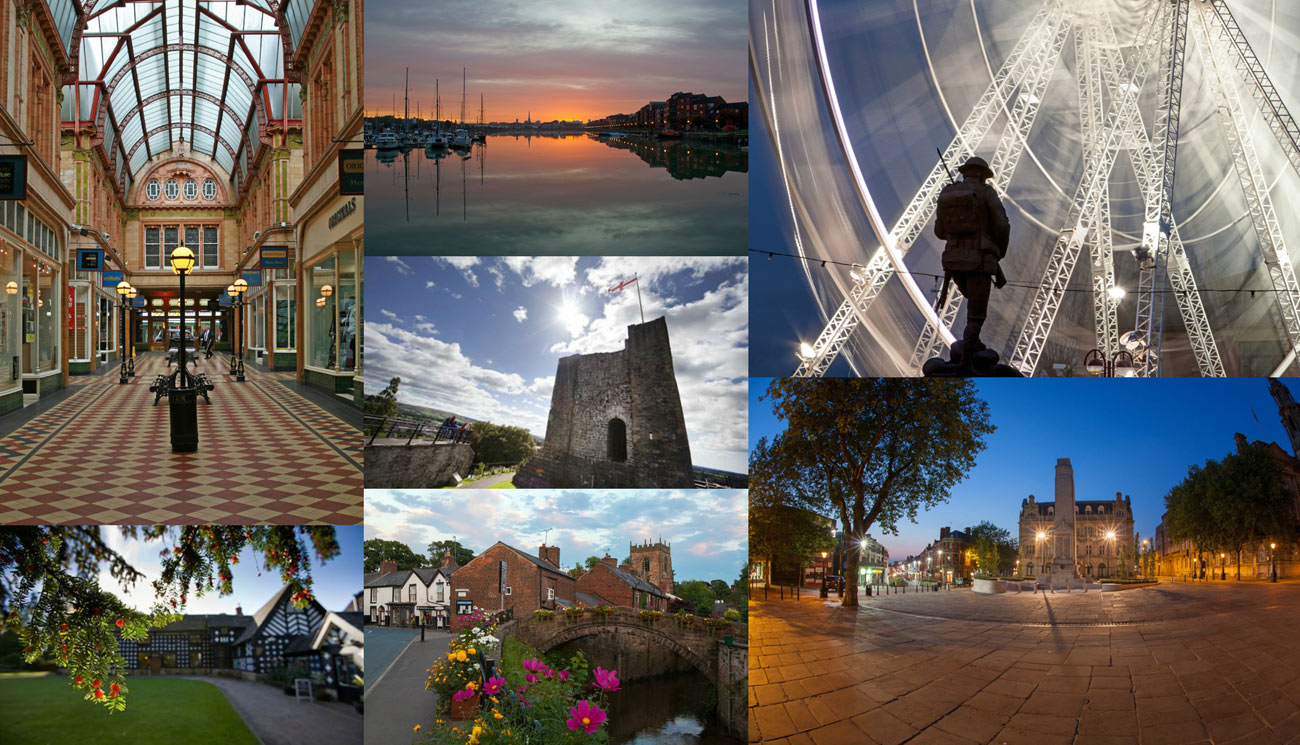 The 'Best city in the North West'...
Preston has only had city status since 2002 but since then, it has come on in leaps and bounds to provide its 980,283 citizens with fantastic prospects for careers, housing, education and entertainment; remaining true to the saying that there is something here for everyone! Preston was named the 'Best City in the North West to Live and Work' in 2016. It's also held onto its prestigious 'Purple Flag' status for the fifth year in a row, which recognises Preston as a city with a diverse and vibrant mix of dining, nightlife and culture, whilst promoting the safety of locals and visitors.
Interested in suburban living that gives you the best of both worlds? Preston is surrounded by brilliant neighbourhoods, countryside and towns, like Fulwood, Ribble Valley and Chorley, which are close to the city centre and offer an abundance of locally run businesses, historical and natural places of interest and boutique shops, giving you plenty of options and hobbies to fill your spare time with. Housing options also range from new build parkland executive houses to barn conversions, farmhouses, and many period properties.
Education starts at home
For families with little ones and couples looking to settle down, thinking about the future can be a daunting prospect when you want the best there is to offer. Preston has an excellent and varied pool of high-performing schools and colleges, serving the community and ensuring that our children don't have to go far for an exceptional education, regardless of preferences and needs.
For higher-education, Lancaster University, one of the UK's top 10, and the University of Central Lancashire (UCLan) have campuses within an easy distance from the Preston area and are leading global institutions for a range of degrees and research fields; both putting the world at a students' fingertips and building connections and skills for the future from home. Our hospitals also have a successful and thriving partnership with UCLan for developing and training medical students, offering opportunities to help with career progression and potentially following in the family footsteps!
Proud Preston
Preston is steeped in local history and people of all generations are very proud to call it home. Beautiful architecture, heritage and sights of interest date back to Roman times, and, like us, the city and its people have been key players in paving the way for the future. Preston was a boomtown during the Industrial Revolution, thanks to textile manufacturing and Sir Richard Arkwright (inventor of a breakthrough mechanical yarn-spinning machine) being born here, and our local football team, Preston North End, is a founding member of The Football League and were the first English football champions- to name just a few of our accomplishments and legacies! As a public organisation, we feel privileged to be a part of such a can-do community that constantly strives to better itself for the people it serves, as that's what we're all about too.
Despite there being plenty to explore nearby, Preston itself also has a wealth of attractions to appeal to people of all ages. For example, The Harris Museum delves into Preston's past and showcases a range of exhibits from local finds to global ones, and is beautifully housed inside a Grade I listed building alongside the city's public library. Avenham Park is a breath-taking conservation area close to the city centre that leads down to the banks of the River Ribble, and hosts lots of events throughout the year, from easter egg rolls to concerts. Now that we've given you a little taster, we'll let you uncover the rest yourselves!
Roots with routes
Preston and Chorley are very well situated for motorway links and public transport. Royal Preston Hospital is a frequent stop on local bus routes, and the nearest train station can be easily reached by bus in less than half an hour. Parking for staff on-site can be applied for as it's run on a permit basis; however, there are plenty of alternatives for getting to work on time! Our staff can easily apply for permits that allow them to park on our Chorley site, on our Business Centre site, or on the Preston Grasshopper's Rugby Club car park; each site has a free park and ride facility or bus service that runs regularly to and from Chorley & South Ribble Hospital and Royal Preston, and helps to reach staff who commute from different areas and want to avoid driving.
For those members of staff who have moved to join us, or simply enjoy visiting new places around the country or even further afield, we have fantastic connections by rail, car and plane nearby to get you wherever you want to go.
Lancashire is a diverse county, from the sweeping coastline in the west and famous seaside attractions of Blackpool, to areas of outstanding natural beauty and picturesque countryside of the Ribble Valley, and historical Lancaster, home to a medieval castle, and thriving culture and arts scene.
A beacon for foodies, there are bustling local markets, gastropubs, artisan producers and Michelin-starred restaurants.
Lancashire is also the perfect location from which to visit the attractions of the North West and beyond. The Yorkshire Dales, Lake District, Manchester and Liverpool are on the doorstep, and Scotland and London are just a train journey away.