Videos
Here are 6 videos covering different scenarios when the normal sleep routine is interrupted. For example, when the family is on holiday or parents have had a night out.
Click the image below to view the videos or watch here https://vimeo.com/showcase/8571682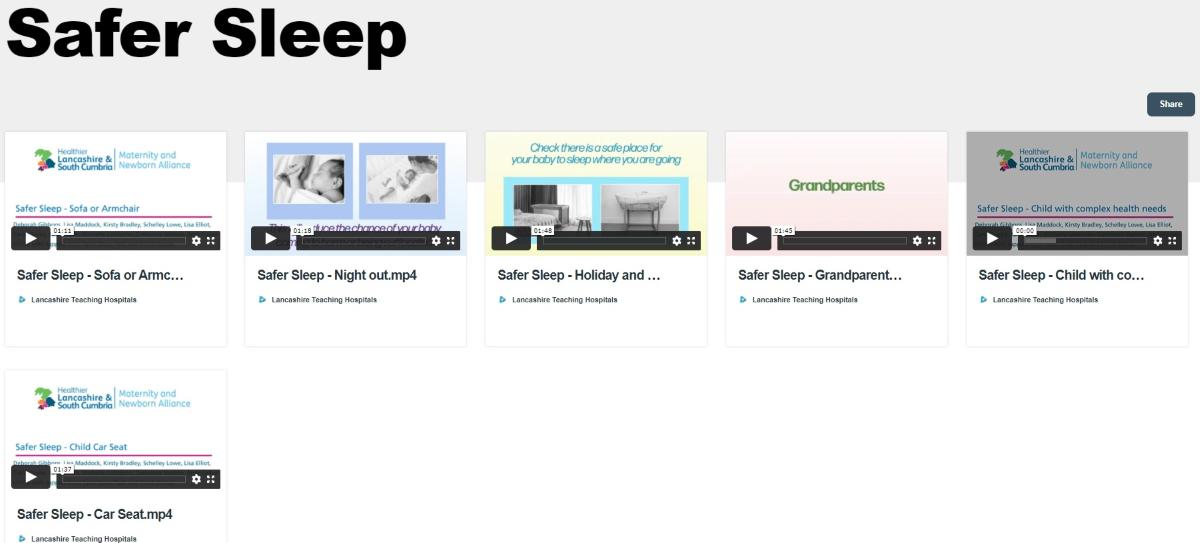 The Named Midwife and Public Health Midwife at Lancashire Teaching Hospitals in conjunction with the Safeguarding Midwives across the Local Maternity System (LMS) have led on the production of these six videos.