Plastic Surgery and Burns
Contact number: Royal Preston Hospital - 01772 522404
Urgent advice remains available via the Royal Preston Hospital switchboard: 01772 716565
Until Summer 2022 please continue to use MDSAS for burn referrals, all other plastic referrals are to be referred via patient pass.
The regional Plastic Surgery Centre at Lancashire Teaching Hospitals provides specialist care and treatment for people across Lancashire and South Cumbria.
We provide a full range of plastic services, including :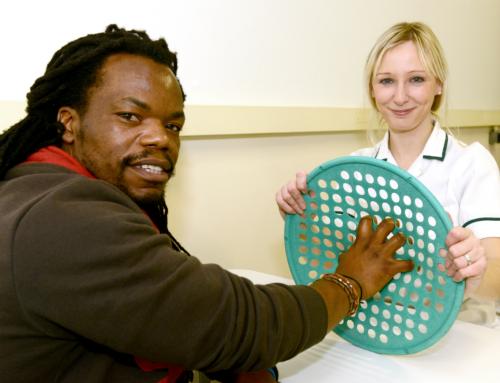 General plastic surgery including ear reconstruction, hypospadias, vascular malformations for children, young people and adults
Hand surgery - complex specialist microsurgery to rejoin nerves and vessels to reattach fingers, Dupuytrens, contracture, carpal tunnel syndrome, other nerve compression, ganglion, hand tumours, fractures and tendon surgery.
Hand surgery is supported by our experienced team of hand therapists
Breast surgery including reconstruction following cancer surgery
Surgery after weight loss
Head and neck surgery - cancer reconstruction, parotid surgery and facial reanimation, facial nerve palsy, ear and nose reconstruction, rhinoplasty after injury to nose
Burns surgery – skin and tissue grafting and hypertrophic burn scar resurfacing
Skin cancer surgery - melanoma and other high-risk skin cancers. We also provide a soft tissue sarcoma diagnostic service
Scar revision
Laser service, for vascular lesions and scars
The Plastic Surgery Centre has recently developed a new state of the art operating theatre complex, including local anaesthetic minor operations facilities, dressings and a laser suite.
Outpatient clinics are held daily. The specialist plastics and burns team works with other departments to provide joint hand clinics with physiotherapy and orthopaedic services, and joint head and neck clinic with ear, nose and throat (ENT) services. The team also works with colleagues in other trusts throughout the region to offer dressings clinics in a number of hospitals, enabling patients to access specialist care locally.
The plastics and burns team comprises specialist consultants, doctors, nurse specialists, and clinical psychologist.
You can access the plastics and burns service via a referral from your GP.
About the team

Consultants

Click on a consultant to see more information.