Colorectal
Colon and rectal disorders such as colon cancer, Chron's disease and colitis may be diagnosed or treated by colorectal surgery. The colorectal team also provides bowel screening. The colorectal team includes specialist consultants and clinical nurse specialists.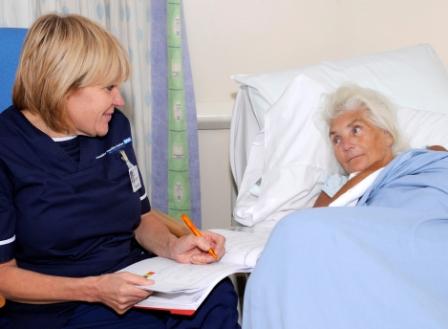 You can access the colorectal service via a referral from your GP.
About the team

Consultants

Click on a consultant to see more information.

Mr Paul Barrow

Consultant Colorectal Surgeon

Mr. Alan Beveridge

Consultant Colorectal and General Surgeon

Mr. Arnab Bhowmick

Consultant Colorectal / General Surgeon

Mr. Robert Hart

Consultant Endoscopist

Miss Alka Jadav

Consultant Colorectal Surgeon

Mr Edward Parkin

Consultant Colorectal Surgeon

Mr Tarek Salem Hany

Consultant Colorectal Surgeon

Mr. Jeremy Ward

Consultant Surgeon

Preston - 01772 523595, Chorley - 01257 245214

Mr Peter Mitchell

Consultant Colorectal Surgeon

Mr Ioannis Peristerakis

Consultant Colorectal Surgeon

Stomacare Specialist Nurses

Clinical Nurse Specialist Cath Boyle

Job Title: Colorectal and Stoma care Specialist Nurse

Qualification: BSc (hons) Adult Nursing

Year of registration: September 2003

Following graduation from St Martins College, Lancaster in 2003 Cath became a staff nurse at Blackpool Victoria Hospital, working on a general/colorectal surgical ward. In 2005, she joined Lancashire Teaching Hospitals and worked on the colorectal and urology wards as a staff nurse. Whilst working on the wards she continued to study at a post graduate level and has since gained qualifications in Mentorship, Professional Nursing Studies, Critical Care Studies and Counselling.

In 2009 Cath joined the Colorectal and Stoma care clinical nurse specialist team caring for patients receiving a diagnosis of a bowel condition / disease, either malignant (cancerous) or benign (non-cancerous). As part of her role Cath provide support throughout the patient's journey from diagnosis to discharge providing emotional and physical support for bowel and stoma care needs.

Whilst in this role Cath has further developed by obtaining qualifications in Advanced Stoma Care, Oncology and more recently has become a Non-Medical Prescriber.

Cath is passionate about providing high quality nursing care and enhancing the patient's experience. The colorectal and Stoma nursing team aim to provide a continuous dependable service that patients can rely on and readily access whenever needed.

Clinical Nurse Specialist Maria McEneaney

Job Title: Colorectal & Stoma Care Specialist Nurse

I qualified with a Degree in Adult Nursing from St Martin's College, Lancaster in October 2003. My first post as a Staff Nurse was on the Colorectal Ward at Lancashire Teaching Hospitals. I spent 9 years developing my knowledge of colorectal surgery on the ward caring for bowel cancer patients and patients with benign bowel conditions. In that time I continued with post-graduate education including qualifications in Critical Care Skills, Mentorship & Effective Pain Management.

My passion for surgical nursing continued and I was appointed Sister on the Colorectal Ward in 2008. I continued to enhance my knowledge gaining qualifications in Person focused Cancer care and the Patient journey, Cancer and symptom management and also certificates in Stoma Care, Abdominal assessment, Advanced Communication Skills, Management of Enterocutaneous Fistulas and Intestinal failure.

In 2012 I was successful in being appointed as one of the Colorectal Specialist Nurses, providing support for bowel cancer and Stoma patients across the trust. I work within a fantastic team and we all strive to give the best care for all of our patients and their families, offering support through the surgical and oncological pathways. Our aim is to provide high quality care and develop our service to the benefit of all our patients and carers. My future development includes commencing the Non-Medical Prescribing Course in January 2018.