Chest Centre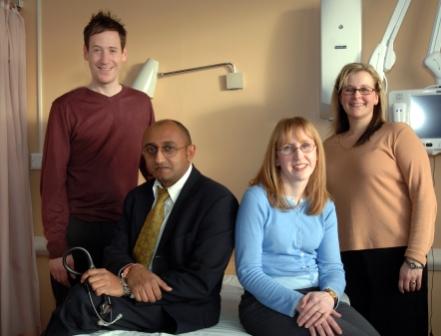 The Respiratory Service at our Chest Centre diagnoses and treats respiratory conditions including general chest diseases, asthma, tuberculosis, sleep apnoea, vocal cord dysfunction, neuromuscular disorders (MND), interstitial lung disease and cancer.
The asthma airways clinic is the first of its kind in Lancashire and south Cumbria, and one of only two in the UK. The clinic has a specialist chest physician, dedicated speech and language therapist, asthma nurse specialist, psychology and physiotherapy input, and delivers assessment and treatment for severe asthma sufferers and patients with undiagnosed cough and breathlessness.
The respiratory team comprises specialist consultants and specialist nurses, and works with the paediatric team to provide respiratory care for children.
Outpatient clinics are held daily.
You can access the Respiratory Service via a referral from your GP