Breast Care
Contact number: 01257 245588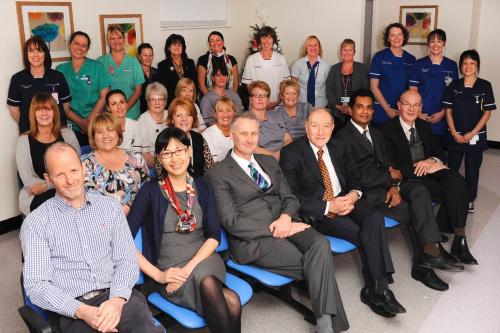 The Central Lancashire Breast Unit opened at Chorley and South Ribble Hospital in July 2012 to provide a one-stop service for breast care patients in Central Lancashire. The 'one-stop' approach means that patients are offered a full diagnostic assessment during one appointment in the unit, with results available either the same day or at most one week later if a further biopsy is needed.
The majority of patients are referred to us by their GP. All symptomatic patients are seen in the unit within two weeks of the GP referral, with urgent referrals seen earlier.
We will contact you with details of your appointment by letter or telephone and given details of the date, place and time.
The Central Lancashire Breast unit is located on Level 3 of the Chorley and South Ribble.
The unit is open Monday-Friday from 8am-5pm. You can contact us on 01257 245588.
Coming to the Breast Unit?
Watch our video to find out more about what happens.