A special rainbow babies' event to celebrate National Rainbow Baby Day has been held at Royal Preston Hospital with over 40 families from across the region to honour the babies born to families following pregnancy and baby loss, and to remember the babies that are sadly no longer with us.
The event was organised by Specialist Bereavement Midwife, Claire Braithwaite and her team in association with the Lancashire Teaching Hospital Baby Beat charity. This special day was created to recognise all rainbow babies born after a miscarriage, a stillbirth or neonatal death.
The Specialist Midwives at Lancashire Teaching Hospitals support families throughout their rainbow pregnancy in a dedicated antenatal clinic. The rainbow service offers regular appointments, additional key touch points or telephone contacts to support and meet the individual needs of families.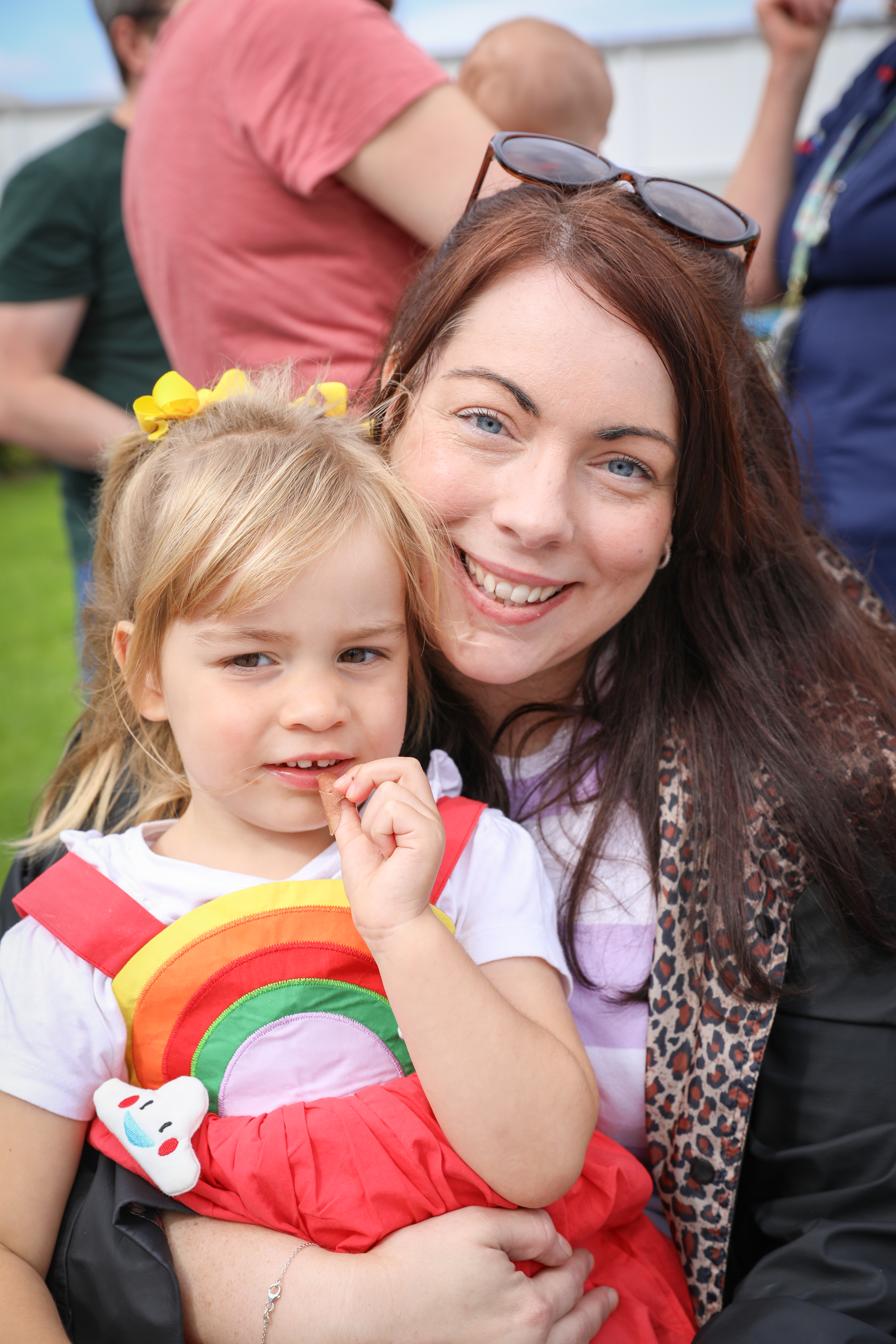 One of the mums attending the Rainbow Babies' event was Kirsten Duckworth, who works as a Clerical Officer in the Cardio-Respiratory team at Preston. Kirsten was referred to the Rainbow Babies Clinic in February 2020 after losing her baby, Millie, after a late miscarriage at 18 weeks and early baby loss during an earlier pregnancy. Despite the COVID pandemic, the Rainbow Clinic were able to provide Kirsten with the support she needed throughout her rainbow pregnancy, and she is now the proud mum to Caitlyn, 15, Maisie, 4 and Emmie, 2,
Kirsten explains more about the support she received: "The Rainbow Clinic keep a close eye on you during your rainbow pregnancy. I had my first scan at 7 weeks to confirm my pregnancy and this was followed by regular scans to check and measure the baby every couple of weeks until 28 weeks, when I was seen every week in the run up to the birth. I gave birth by C-Section and my consultant and my specialist midwife, was with me throughout my pregnancy to answer any questions and she was there at the birth to hand Emmie over to me.
"When I lost Millie during a late miscarriage, Lauren was there at every step to explain to me what to expect next, from giving birth, to the post mortem and funeral. Having a rainbow baby is the most magical thing, but being pregnant after a loss is one of the most difficult things you can ever go through. Having somewhere you can go, where they understand, and you don't have to keep repeating yourself to midwives and doctors is good. They know why you're there and what you've lost. If you're having a bad day, all your small anxieties don't seem as silly when you speak to them, as there is always someone there to talk things through with you and answer any questions you have."
Families can be referred to the Rainbow clinic by their community midwife if they meet certain referral criteria. Support and advice is also available from organisations including:
Tommy's - https://www.tommys.org/
SANDS - https://www.sands.org.uk/
Miscarriage Association - https://www.miscarriageassociation.org.uk/