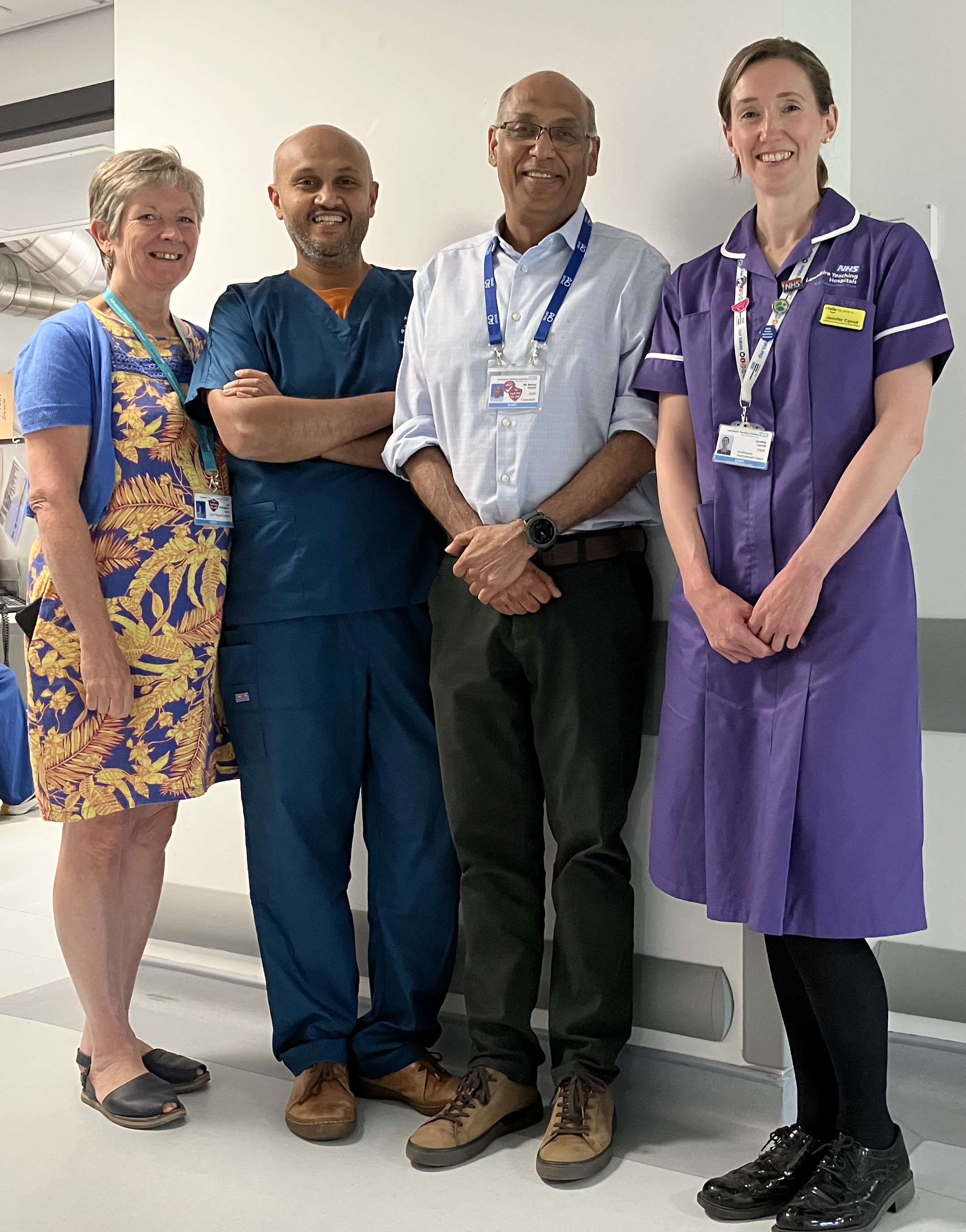 Lancashire Teaching Hospitals' CES Big Room are currently leading nationally in co-designing a framework for clinical care structured pathway across our integrated care system with key stakeholders.
Cauda equina syndrome (CES), is a spinal condition which can lead to paralysis and incontinence, requiring timely diagnosis and management – there remains significant fear and anxiety about missing a diagnosis, as it is one of the highest litigation claims for the NHS.
The Trust's Big Room were recently selected to present upon their work internationally in Glasgow at the prestigious BritSpine 2023, the leading multi-disciplinary scientific conference and exhibition, bringing together experts in spinal conditions, research and treatment from across the world to expand knowledge and promote networking.
The highly-regarded and well-attended event is accredited by EthicalMedTech and CPD accredited by The Royal College of Surgeons.
The BritSpine 2023 Conference and Exhibition is a combined meeting of four societies which compose the United Kingdom Spine Societies Board (UKSSB) - the British Association of Spine Surgeons (BASS), Society for Back Pain Research (SBPR), British Scoliosis Society (BSS) and British Association of Spinal Cord Injury Specialists (BASCIS).
The idea is to develop a programme on a wide range of topics related to spinal care and research, with keynotes, debates, updates and paper sessions from both UK and International Faculty.
The event provides a unique opportunity to meet with peers in the spinal community, and submit scientific abstracts.
To get an abstract accepted, it must be original, work which has not previously been published as a paper or an abstract at another international meeting. .
Jennifer Carroll, Continuous Improvement Clinical Fellow Specialty Business Manager, gave the presentation on behalf of the wider CES Big Room team, and Manoj Khatri, Orthopaedics Consultant, said: "Our abstract was accepted - Jen did an excellent job, and really engaged with the audience."
The Big Room demonstrates active patient involvement in continuous improvement. The aim is to improve the quality of care through standardisation of clinical assessment and electronic records, which will minimise variation, prevent duplication, enhance communication, optimise time between key stages of the pathway and reduce out of hour diagnostic requests to enable timely clinical decision making and management planning.
This improvement work compliments the National GIRFT pathway review - Getting It Right First Time is a national programme designed to improve medical care within the NHS by sharing best practice between Trusts.