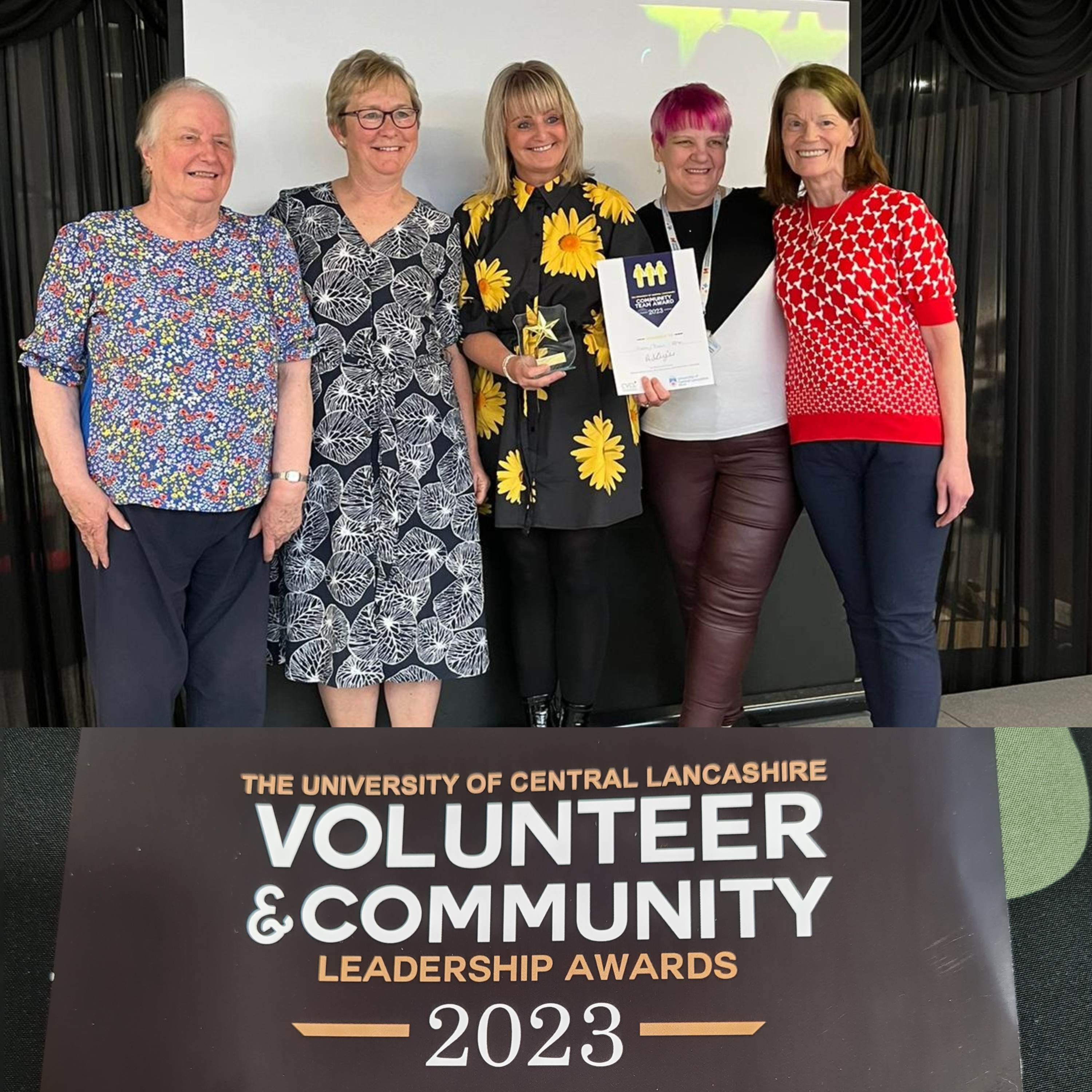 The fabulous Baby Beat volunteers won the UCLan Community Team of the Year 2023 award on Wednesday night at the Community Leadership & Volunteering Awards ceremony at the University's Foster Building in Preston.
Organized by the UCLan Centre for Volunteering and Leadership, the annual awards highlighted the efforts of those who donate their time to make a difference in the communities across Lancashire, raising awareness of the importance of recognising and appreciating volunteers every year - one of the best ways to retain your volunteers and make they feel valued.
Nominations were accepted from the local community, and Sue Swire, Baby Beat Community & Events Fundraiser, felt her team deserved recognition.
A small group of volunteers joined Sue in attending the event, and upon winning the award, Sue said: "I am absolutely delighted that our Baby Beat volunteers won the Community Team of the Year award, they thoroughly deserve the recognition for all the work they put in week in week out, both in the shop, providing knitting for us to sell in the shop and at our events.
"I cannot thank them enough for all their hard work and commitment, it's an absolute pleasure to work with them."
Baby Beat was established in 1987 by a group of midwives and a consultant obstetrician to provide additional foetal monitoring equipment for the maternity unit at the old Royal Preston Infirmary.
The charity raises funds for babies, mums and mums-to-be, cared for by the two maternity units and the Neonatal Intensive Care Unit which are part of Lancashire Teaching Hospitals NHS Foundation Trust, as well as funding specialist equipment, patient services and comforts, clinical care, local research and training.
Find out more about the work Baby Beat do in the community on babybeat.org.uk