In the past 30 days, Muslim colleagues across the Trust took part in observing the holy month of Ramadan. This meant colleagues would fast throughout the day whilst seeking closeness to Allah (God).
As Ramadan concludes it marks a time for celebration and enjoyment known as Eid-ul-Fitr. Eid brings together families and friends and allows Muslims all around the world to show their gratitude to Allah (God) for the previous month.
Previously, we spoke to colleagues at the start of this month who shared with us their routines during Ramadan and what it meant to them to take part as a Muslim colleague at Lancashire Teaching Hospitals.
Ismaeel Kantharia is a Communications Assistant Apprentice at the Trust who joined at the start of this year. He talks to us about what Eid means to him and what celebrations he took part in.
Eid-ul-Fitr – A time for celebration…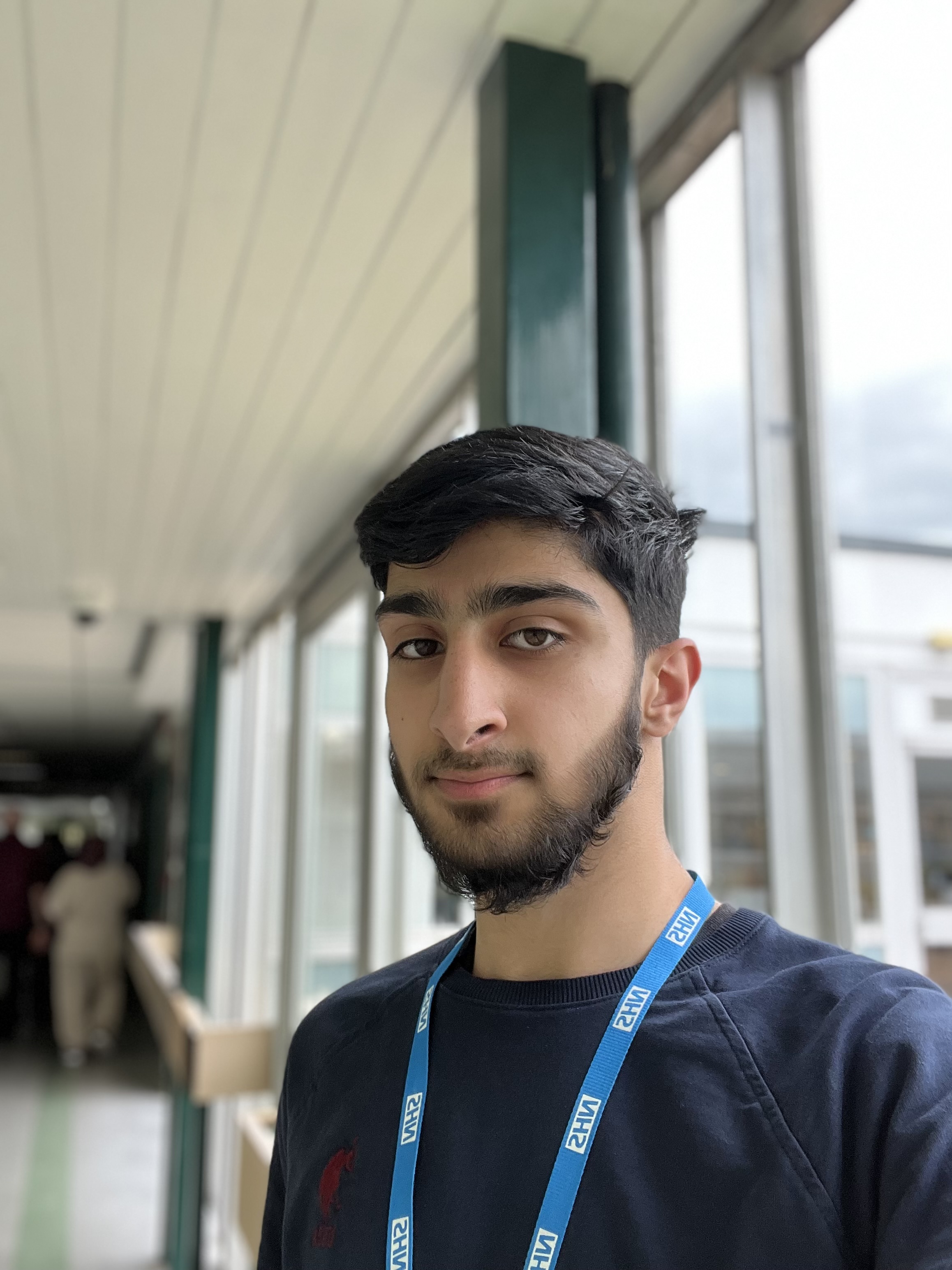 For me, Ramadan is a time to look back and improve myself spiritually and mentally. As each year comes, I try and implement something new that will benefit me spiritually whether that's through supplication or recitation of the Holy Quran.
This year was special as I was able to seek the guidance and support from the Trust Imams during prayer times and they were keen to answer any queries I had. My colleagues would give me constant support during fasting hours which allowed me to balance my work and spiritual life.
Eid-ul-Fitr
On Eid I typically start the day with going to the mosque for the morning prayer in the early hours of the morning. This is then followed by a special Eid prayer in which thousands of Muslims come together to congregate and a sermon is delivered. The atmosphere is warm, and it gives an opportunity to embrace our family and friends.
I then visited my loved ones at the cemetery who unfortunately are no longer with us to celebrate and enjoy the thrill and excitement of Eid. We pray for them, and it is also a reminder for ourselves as we look back to the previous years to when they were here with us.
This was followed by a large traditional family meal where we shared our light-hearted stories and memories of the previous month with a vast variety of different delicacies of food, drinks, and desserts. This meal allows us to contemplate and appreciate the countless bounties we are fortunate to have.
Family members come together at the end of the day and reunite exchanging gifts and it is always special to see the smiles of everyone on this day. It is a time where there's nothing but happiness and joy in the air.
It was nice to see colleagues from different faiths and backgrounds wishing everyone a happy Eid and this is a key example of how caring and compassionate the community here at Lancashire Teaching Hospitals is.