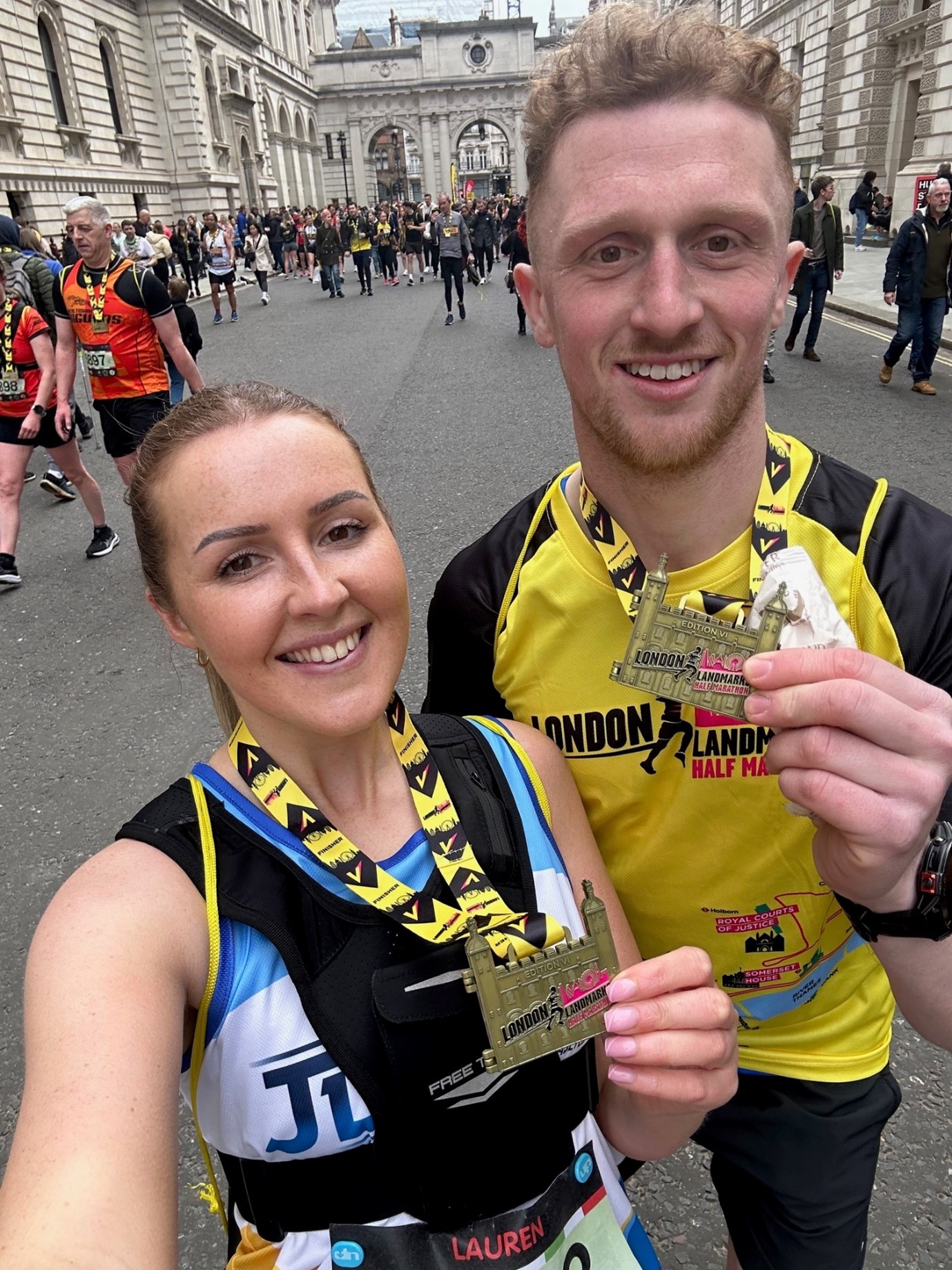 After completing the London Landmarks Half Marathon at the start of April, Type 1 diabetic Ben Hudson has thanked the diabetic team at Chorley and South Ribble Hospital for their help and support.
Diagnosed with Type 1 Diabetes when he was just eight years old, and now aged 30, Ben took to the streets of the capital, running a personal best of 01:26:47 to finish an impressive 225th out of 23,434 entrants, as he beat his charity target for JDRF, the world's leading charitable funder of type 1 diabetes research.
Around 400,000 people in the UK live with Type 1 Diabetes, which is unpreventable, and at present, there is no cure for. Your pancreas stops producing insulin, a hormone the body needs to get energy from food, and you must constantly monitor your blood-sugar level, inject or deliver insulin through a pump, carefully balancing doses with your eating and activity throughout the day and night.
Ben has been receiving treatment at Chorley, and thanked Dr Simeen Akhtar, SBU Clinical Director (Diabetes), and Specialist Diabetes Nurse Shanti Babu-Chacko in particular: "I ran the London Landmarks Half Marathon on 2 April, achieving a time of 1hr 26 minutes and 47 seconds. Not bad for a Type 1 Diabetic!
"I want to say a massive thank you to Dr Akhtar and Shanti for all the support and good work you do for me. At the back end of last year, I was going through a really tough spell and you both gave me courage and revitalised the energy in my bones by securing an upgrade for my Insulin pump to the Medtronic 780G with Guardian 4 sensors - something that may be a minor change, but to a diabetic living with the condition for 22 years, this has simply changed my life and allowed me to perform consistently in this Half Marathon."