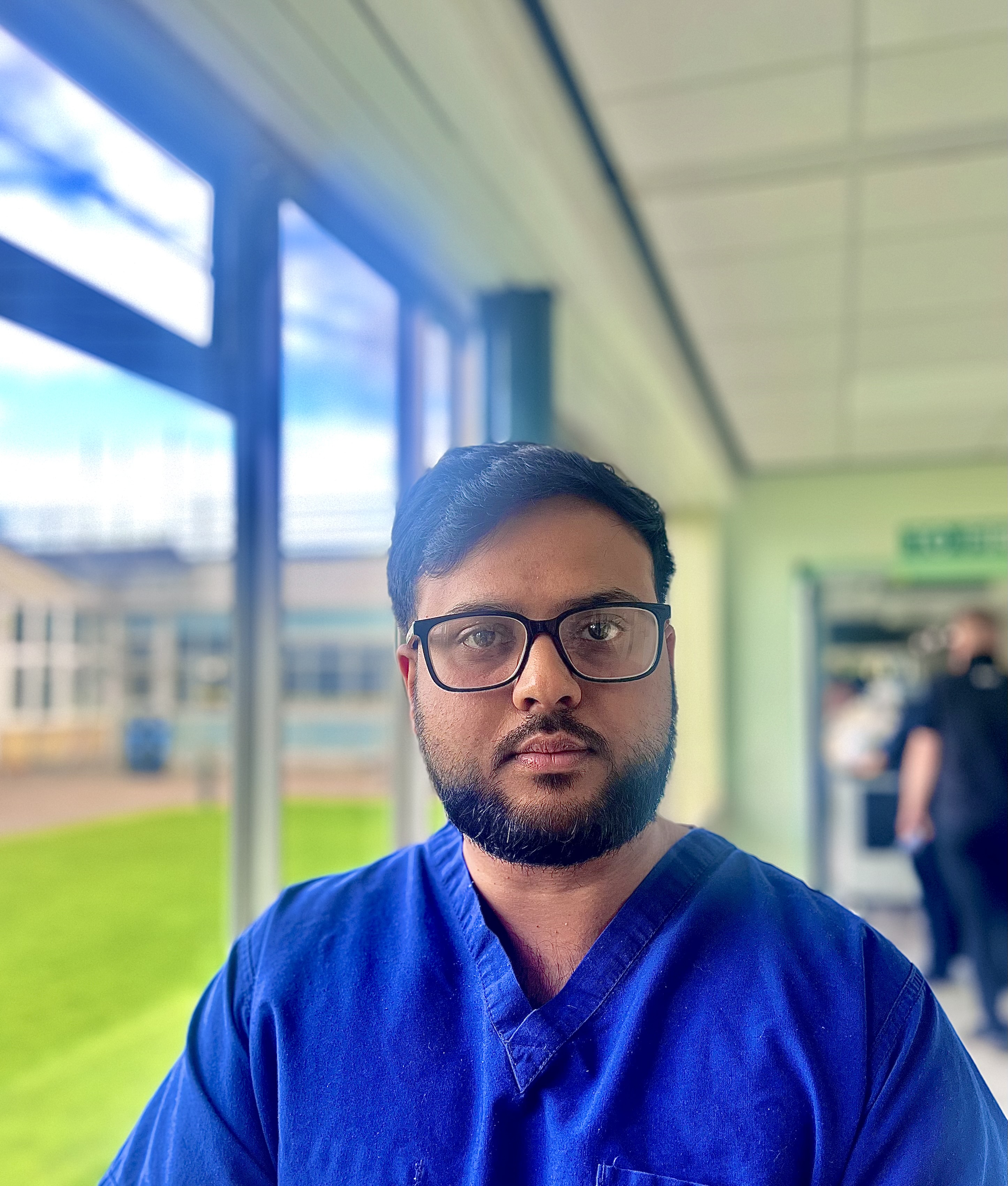 Throughout the next 30 days, Muslim colleagues across our Trust will be taking part in Ramadan. Ramadan is a time of spiritual reflection, self-improvement and worship when Muslims draw closer to God. The act of fasting allows the individual to understand the pain and suffering of millions around the world in poverty and famine, leaving the participant feeling more grounded and grateful for all Allah (God) has given them.
During this month we will be talking to a couple of our colleagues who are taking part in Ramadan to find out what it means to them, and how the Trust is supporting them to allow time to reflect.
Dr Nadeem Ali, an Acute Medical Doctor at the Trust, spoke to us ahead of Ramadan and explained why it's so important to have the Trust's support during such an important month.
"Ramadan is a deeply spiritual month for me, where my connection to God increases and my faith renews itself. It is a moment for me to reflect on the past year and a month where my 'Sabr'- patience is increased. It is an opportunity for me to develop and progress spiritually, mentally and become closer to God. It is a month where focus changes from oneself to others, and my discipline is tested.
During this month, the Trust has a number of things put in place to support me and my colleagues, which includes hot iftar meals for my twilight and on call shifts and round the clock access to the prayer facilities. For me, the prayer room is a place where I can put everything behind me and contemplate on my life and build on myself spiritually. The daily congregational prayers allow me to benefit from my fellow colleagues and supplicate.
I have the full support of the chaplaincy team, where they are always available for my spiritual needs. The Trust Imam's are fantastic in their continuous support for colleagues at the trust. Their spiritual knowledge is useful for me, and I can benefit from being in their company especially during this special month.
Fasting and the month of Ramadan is more than abstaining from food and water, it is a month where my spirituality is channelled into other ways, one being in my daily interactions with other people. It is a time where one becomes selfless and the thought of those less fortunate become the predominant thought."