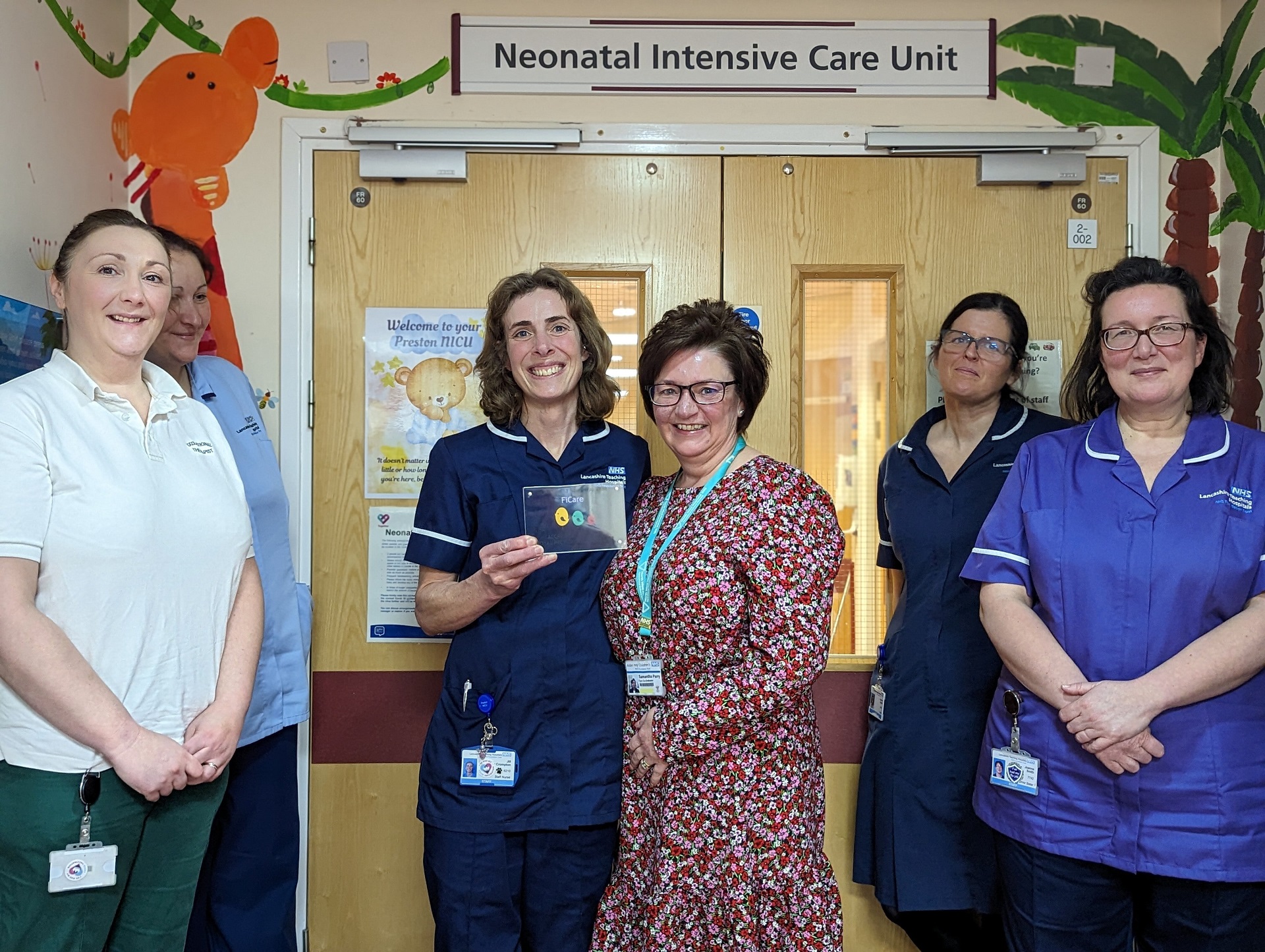 The Neonatal Intensive Care Unit (NICU) at Lancashire Teaching Hospitals NHS Foundation Trust has been awarded with a Green Status award for their work in creating a home from home environment for families whose babies need a little extra care following birth.
The award is part of the Family Integrated Care (FI Care) accreditation, which incorporates four pillars of parent education, staff education, environment and psychosocial support and is given to units that demonstrate exceptional care and education, ensuring parents play an integral part in the care of their baby.
To gain the award, colleagues in the department needed to demonstrate that they were educating colleagues with Perinatal Mental Health training, supporting parents, and providing them with a warm and welcoming environment.
Heather Lingard, NICU Unit Manager, was delighted to receive the accreditation. She said: "Family Integrated Care creates a partnership between families and Neonatal colleagues, empowering parents / carers to become the primary care giver. FI Care enhances confidence, knowledge and bonding for the whole family and I'm so pleased to receive this recognition as a testament to all the hard work both my colleagues and the families under care in our unit have done."
During the accreditation, the Northwest Neonatal Operational Delivery Network (NWNODN) visited the department to assess whether the unit met all t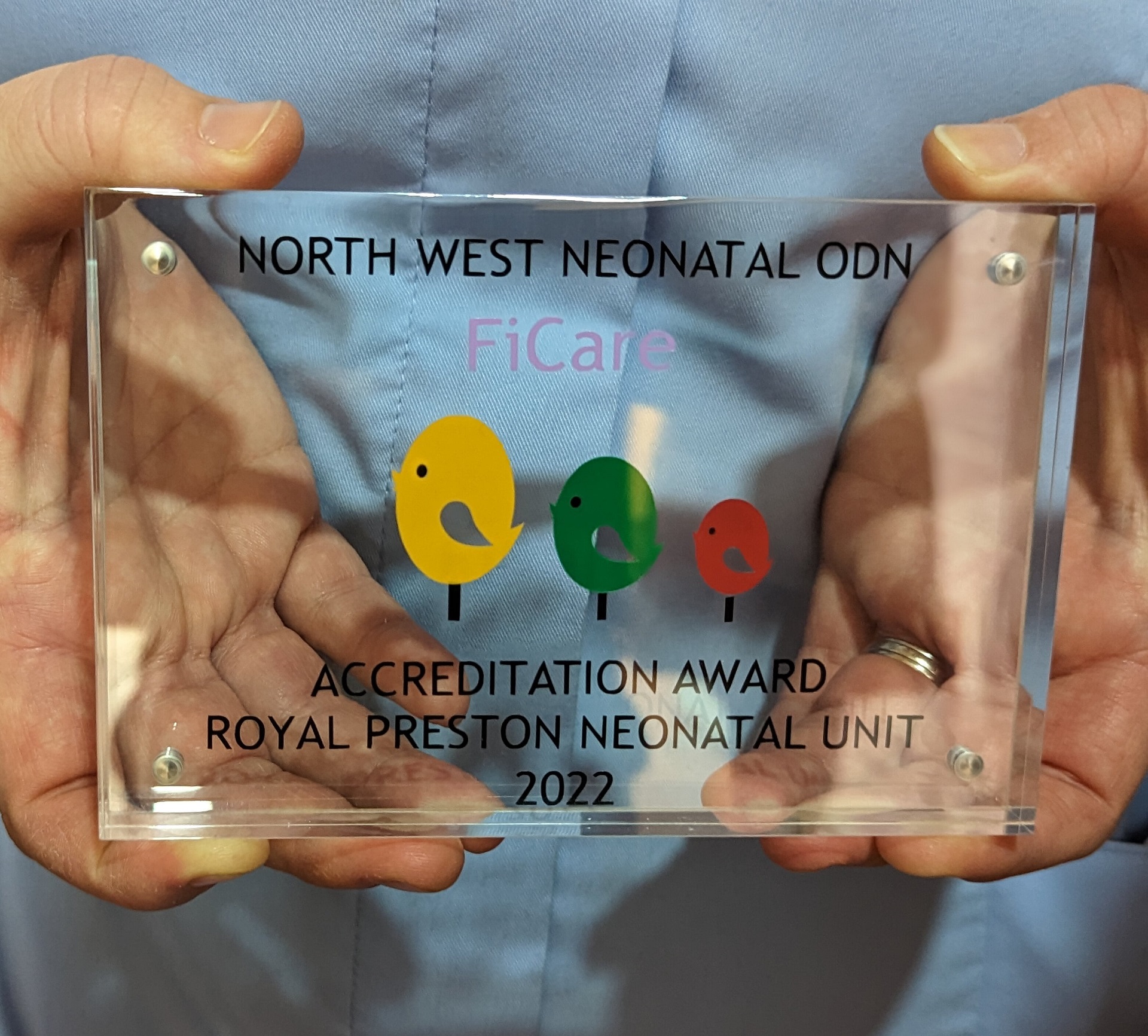 he requirements to deliver FI Care. With over 80% of colleagues completing Perinatal Mental Health training and 85% completing mandatory training on FI Care, the unit passed with flying colours as they were complemented on ensuring parents are kept at the heart of their babies care.
Parents can often spend long periods of time in NICU, so psychosocial support is also provided by counsellors and volunteers, including Neomates – a group for past parents who are supported in a group by the Neonatal Outreach team and Patient Advisory Support.
Tracey Care, Neonatal Coordinator on NICU, said: "Working as a team with neonatal colleagues and families is vital in giving them that reassurance that their babies care is at the heart of everything we do. Giving them support through counsellors and volunteers can boost their confidence and help them to bond more with their baby, which can be really helpful as NICU can be a daunting place for many families."
Following this accreditation, colleagues on the department are now working towards stage two which will include a further action plan to implement and improve care for parents across the NICU department.