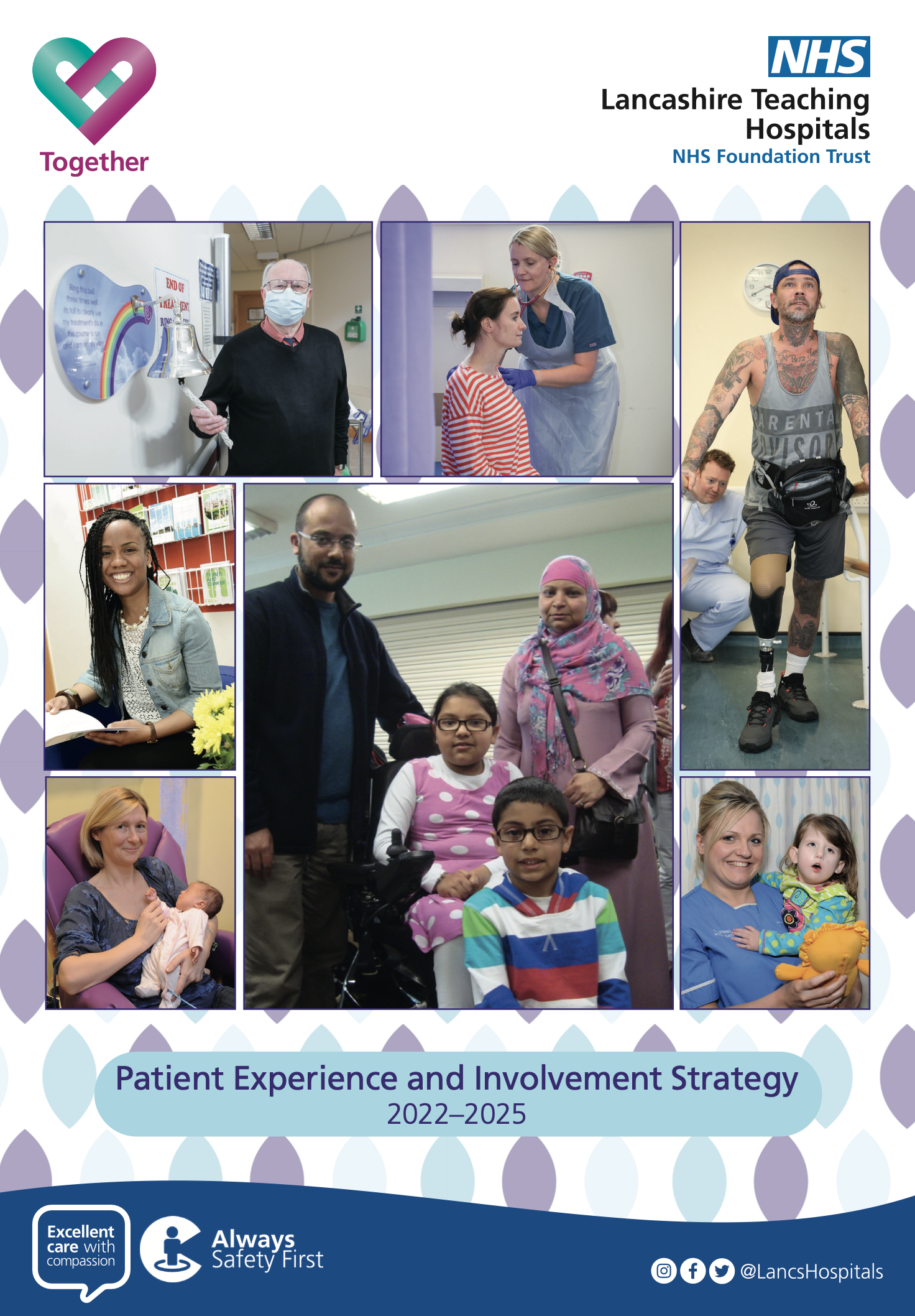 Lancashire Teaching Hospitals NHS Foundation Trust has launched a new Patient Experience and Involvement Strategy which will help transform care for patients across Lancashire and South Cumbria.
An extensive consultation was undertaken with patients and their families last year to try and understand what colleagues and departments at the Trust do well in terms of patient care – and more importantly, where improvements can be made.
Feedback from the consultation helped develop the new Patient Experience and Involvement Strategy, which sets out how the Trust intends to improve the care, treatment and experience of patients and their families over the next few years.
John Howles, Associate Director of Experience and Quality at the Trust, said: "We were keen to understand what our patients and their families think of our services and find out more about what we do well, but also where we need to make improvements.
"Our teams already do some fantastic work and deliver great care, however, nothing is more powerful than listening to the lived experience of our patients and learning more about what matters most to them.
"Our aim with the new Strategy is to consistently deliver excellent care for our patients and their families by providing a safe, caring and compassionate environment that delivers a positive patient experience, reduces harm and improves outcomes."
As part of the Strategy and continued work to improve patient care, the Trust is committed to working in partnership with local communities and patients on an equal footing to co-produce service improvements that will make a real difference to the care that patients experience over the next few years. This work will focus on three key areas including insight, involvement and improvement and will include continued input from patients through the Trust's Patient Experience and Involvement Group.
Patients and their families can have their say about the services provided at the Royal Preston and Chorley and South Ribble Hospital by joining the Trust's Patient Experience and Involvement Group or providing feedback via the Friends and Family Survey.
For more information about the new Strategy and how to get involved in shaping future services, patients should visit the Trust website: https://www.lancsteachinghospitals.nhs.uk/patient-experience-and-involvement-strategy or e-mail patientexperienceandinvolvem@lthtr.nhs.uk.