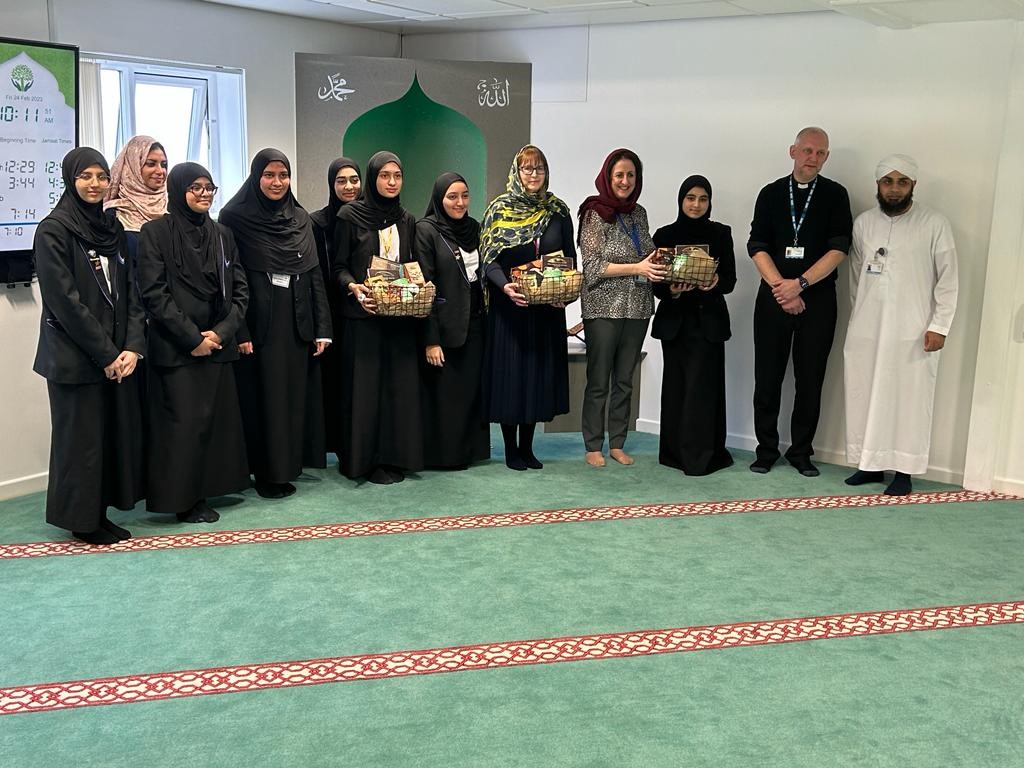 An official opening event was held at Lancashire Teaching Hospitals NHS Trust on Friday morning, 24th February, to celebrate the completion of the refurbishment of the Muslim prayer room at Royal Preston Hospital.
The Chaplaincy department were delighted to welcome Executive colleagues from the Trust to showcase the new room, with Ailsa Brotherton, Director of Continuous Improvement, in attendance, along with Lead Cancer Nurse Anne Tomlinson and Scott Alker, Senior Manager of Specialist Palliative and End of Life Care Services at NHSE.
The revamp, featuring a new prayer arch and carpet, was made possible by students from the local Preston Muslim Girls High School, who raised £15,000 with the help of friends and family to make the refurbishment possible. Once they had raised the funds required, the students then won a competition to design the carpet for the new room.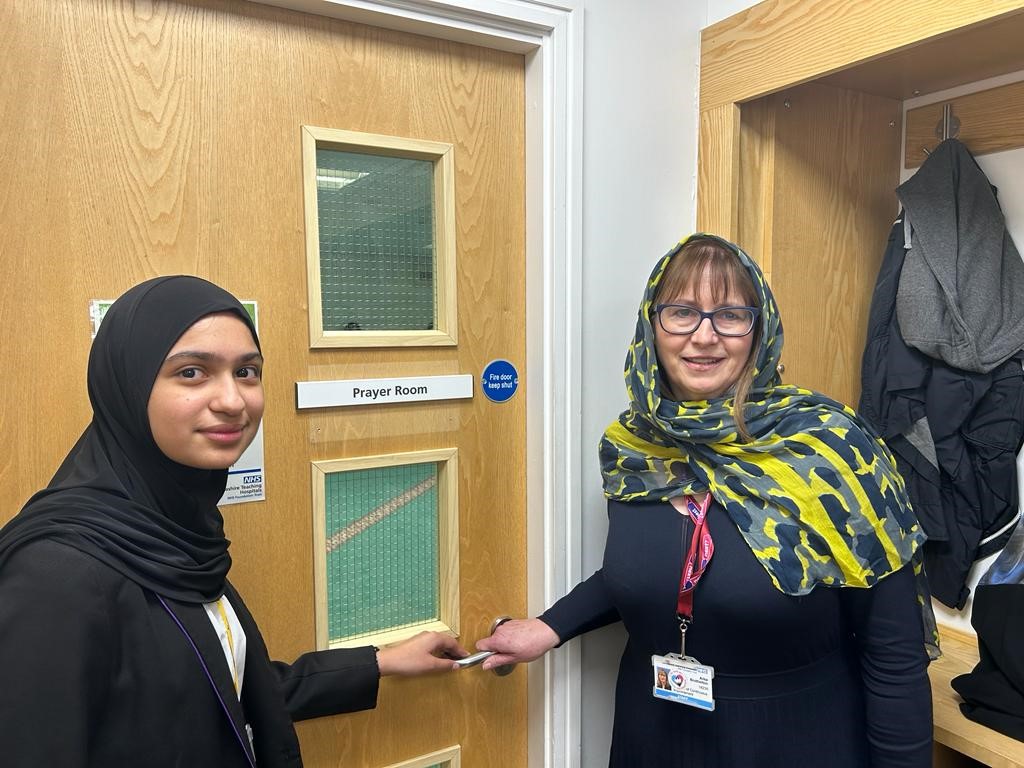 Martin McDonald, Lead Chaplain at the Trust, was delighted to attend the opening. He said: "I'm sure that the refurbishment of the prayer room will be welcomed by both colleagues and service users, who no doubt will enjoy the peaceful environment it provides as a space of tranquillity and reflection, in what can be a demanding and often stressful hospital environment."
"I would like to extend my sincerest gratitude to the Preston Muslim Girls High School for the careful design of the new carpet, Granite tops company for the construction and installation of the prayer arch and the hard work of Imams, Naeem Toorawa and Khalid Ibrahim, who have driven this project forward. This project would not have been possible without their generous donations, time, and resources."
Shamim Patel, Associate Assistant Headteacher at Preston Muslim Girls High School, was delighted when their pupils' design was chosen to be created. He said: "It has been a great honour and privilege for the staff, pupils, and parents of PMGHS to be involved in the carpet project with Royal Preston Hospital.
The whole journey from being involved in raising donations, designing, and experiencing the carpet tufting process to the opening ceremony has been memorable. Thank you to Mufti Khalid Ibrahim (Trust Imam) and all the representatives for providing us with the opportunity to give back to our community."
A short service was held to open the room and Imam Naeem Toorawa commenced with a short and tranquil opening prayer. Ailsa Brotherton, Director of Continuous Improvement, shared a heart-warming few words and expressed her sincerest gratitude and appreciation to the perseverance of the chaplaincy team and all the individuals who made the refurbishment possible. The service ended with holy water and dates served to the attendees.