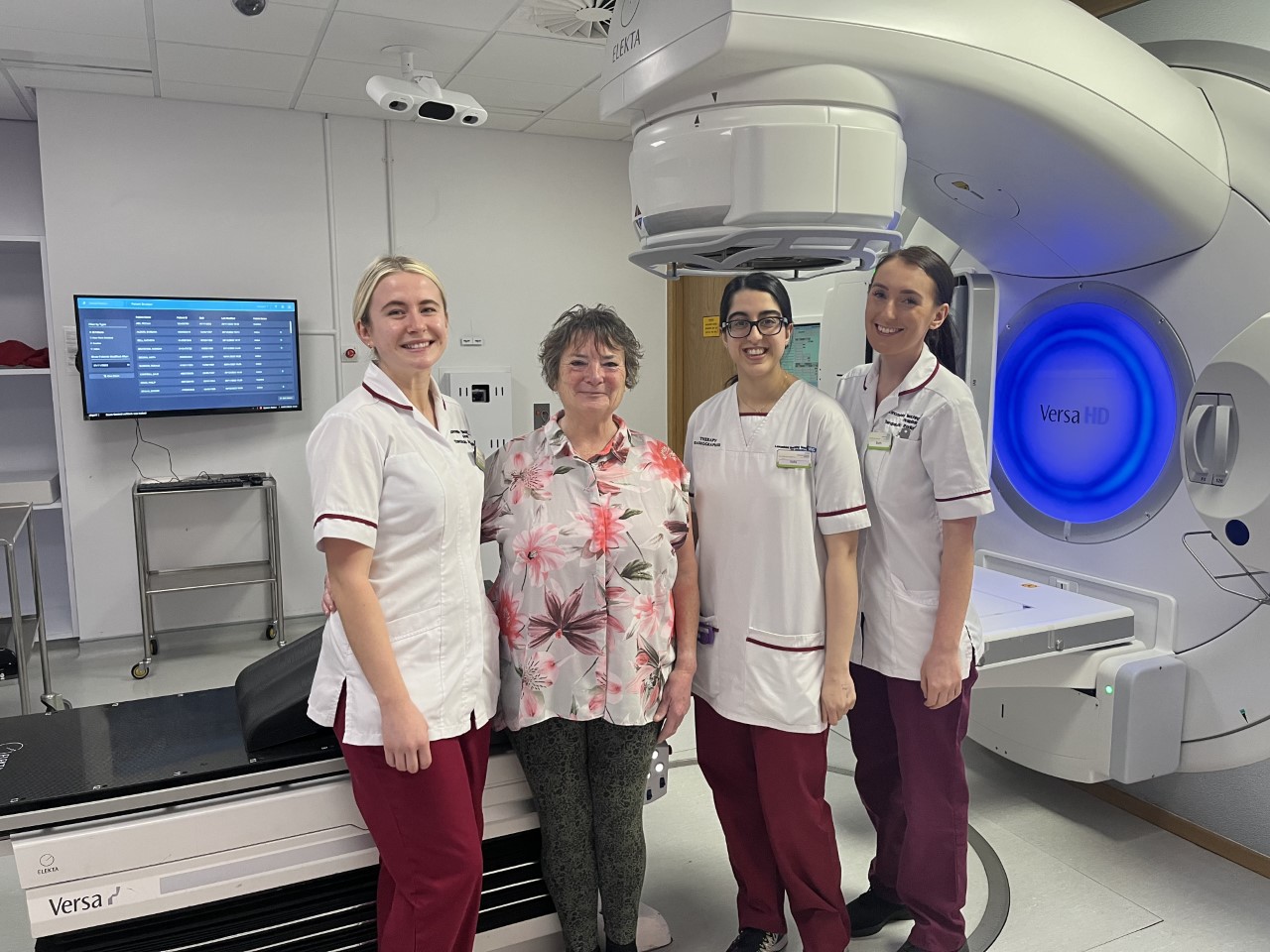 Last May, we launched our 25th Anniversary Guiding Light Appeal to bring Surface Guided Radiotherapy Treatment to the Rosemere Cancer Centre here at Lancashire Teaching Hospitals NHS Foundation Trust.
At a cost of £1.3 million, the cutting-edge kit will revolutionise radiotherapy treatment for thousands of patients from across Lancashire and the South Lakes; currently, the cancer centre delivers approximately 45,000 doses of radiotherapy treatment to about 3,800 patients a year - roughly 240 patients a day, five days a week.
Now, we are delighted to announce that thanks to the kindness of our fundraisers, volunteers and donors - including generous grants of £7,500 from the Sir John Fisher Foundation and £2,000 from the The Hospital Saturday Fund - we have now raised over £800,000 towards our Appeal target! The brand-new kit has been installed here at the cancer centre, our clinical colleagues have been trained on its use - and they recently treated their first patients.
Blackpool school support worker Anita Brown (68) was the very first patient to start and complete a course of radiotherapy treatment using the new kit; she was diagnosed with breast cancer last August after a routine mammogram. She said: "... I didn't know until I got there to my appointment and the hospital told me that I was the first person going to receive the treatment. I am honoured and privileged to have been the first to use this equipment. It is an amazing thing that has been offered to me which will help a lot of people in the future. The technology they use is just amazing and the hospital staff are incredible."
The SGRT equipment will be first used on a selection of breast cancer patients, before a roll out to all radiotherapy patients in the coming months. You can read more about Anita's story over on the Lancashire Post's website, here: https://bit.ly/3kz7mO8 or, you can see more on our website, here: https://bit.ly/3ZOLcaF
All of us in the Rosemere team would like to say a huge thank you to each and every person, group or business who has supported our Appeal so far - we really couldn't have achieved this without you. Although this fantastic equipment is now up and running, we do still need to raise our £1.3m total to ensure that it's fully paid for, to continue to benefit local radiotherapy patients for years to come. If you'd like to make a donation you can find out how, here: https://rosemere.org.uk/support-rosemere/donation/