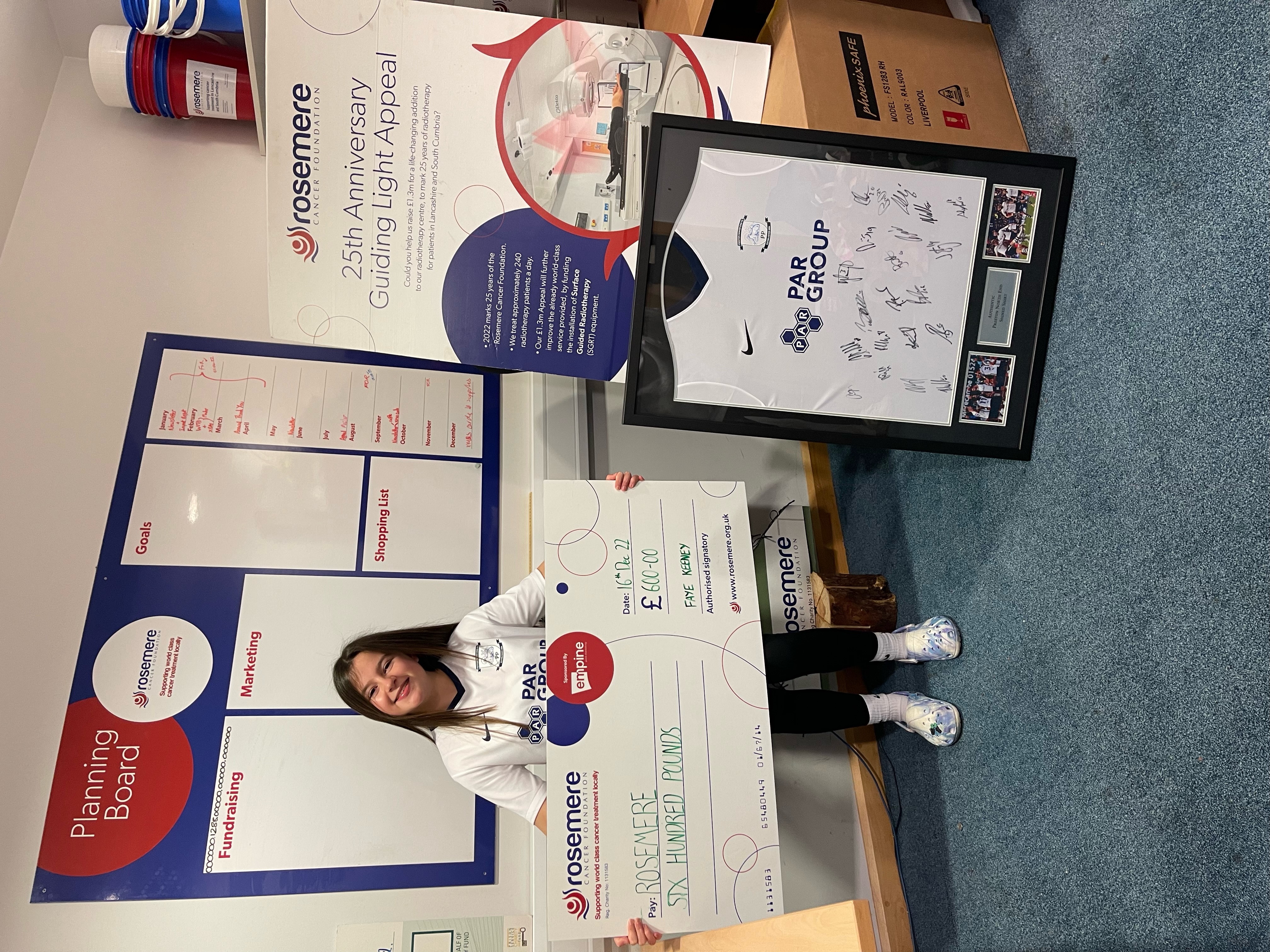 Therapeutic Radiographer Lindsay Kellett rafflled a signed, framed Preston North End shirt ahead of Christmas on Friday.
She raised £600 money for the Rosemere Cancer Centre.
Lindsay and daughter Faye were donated the shirt by Chorley based principal sponsors of North End, PAR Group, which was framed at Funky Graphics.
Congratulations to Lindsay and the lucky winner.