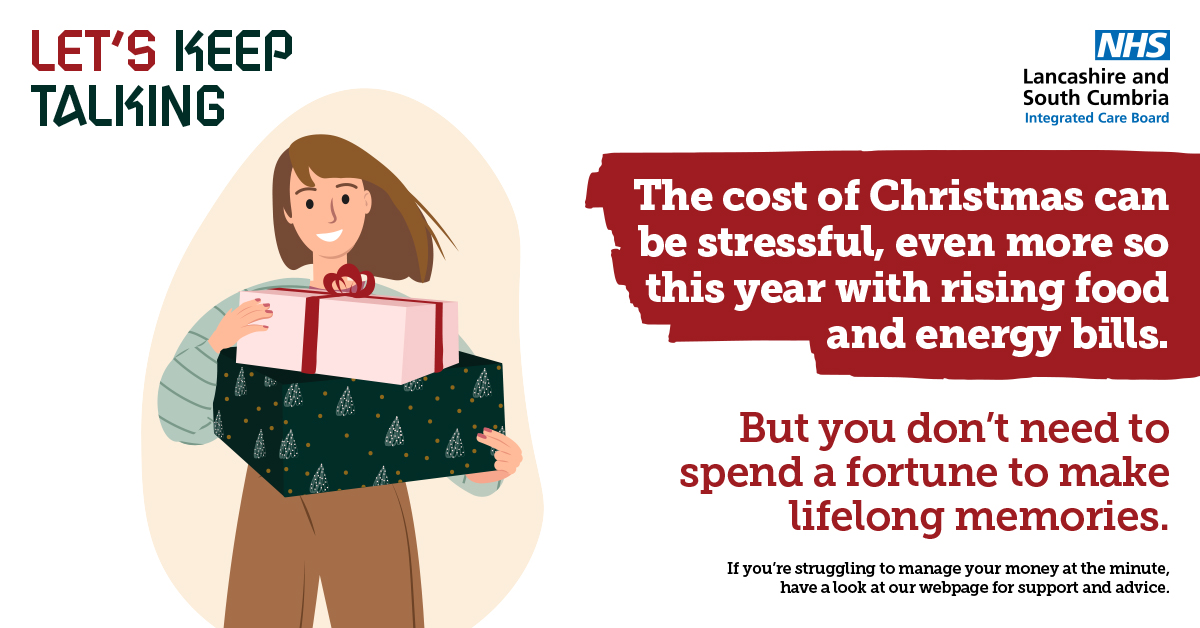 People struggling to manage their money this Christmas have been urged to reach out by health leaders in Lancashire and South Cumbria.
The festive period can be stressful for families at the best of times, but potentially even more so this year with the rising cost of living.
People often feel pressured to spend more money than they can afford on elaborate gifts and food during the festive period.
Neil Smith, the mental health multi-agency strategic lead for NHS Lancashire and South Cumbria Integrated Care Board, said: "The rising cost of living is hitting so many people hard right now. We don't want people to find themselves in a difficult situation after Christmas if they're spending money they just don't have.
"Don't be tempted to buy now and pay later. You don't have to spend a fortune to have a Christmas to remember.
"We know that being in debt can have a negative effect on people's mental health and we want to make sure people are seeking help before they reach that point."
Dealing with money issues can sometimes be off-putting, and many people can feel ashamed. But most money and debt issues can easily be sorted through the help of organisations such as Citizens Advice.
Emma Sylvester, debt services manager at Lancashire West Citizens Advice, said: "If you're struggling with debt and being able to manage your money, we want to reassure you: you're not alone and it's nothing to be ashamed of. You just need to reach out for help.
"In my role as a debt services manager, I have never said to anyone 'we can't help you with that', there's always a way."
Local authorities across Lancashire and South Cumbria are also offering cost of living support to residents. Visit Lancashire and South Cumbria Integrated Care Board :: Cost of living support (healthierlsc.co.uk) for more information.