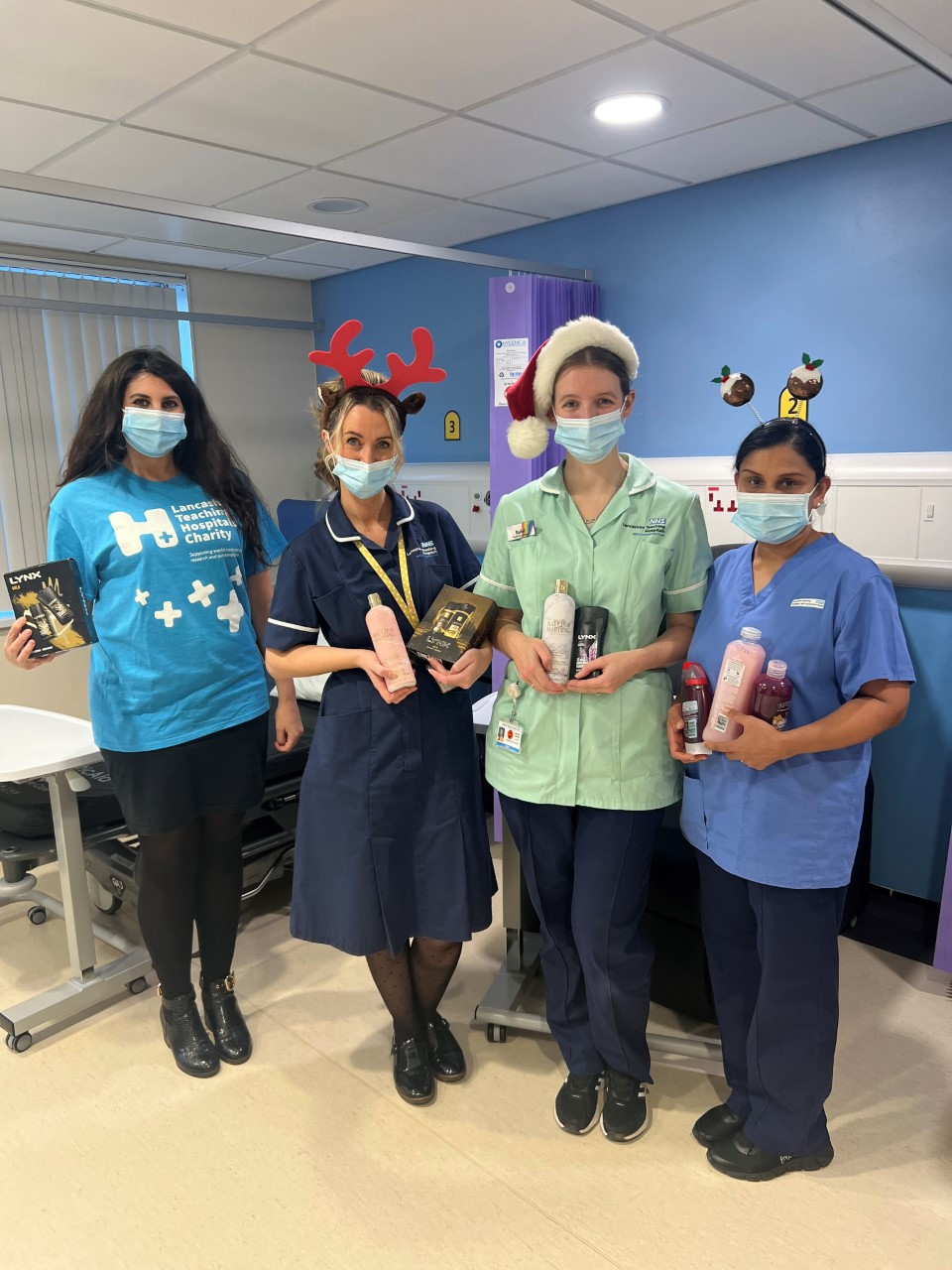 Spending the festive season in hospital is something we all hope to avoid.
After another challenging year, we all want to stay healthy and at home with our loved ones.
However not everyone is so lucky, and many people will be in hospital over the Christmas period. That's why Lancashire Teaching Hospitals Charity wants to ensure all patients who are in hospital on Christmas Day receive some cheer in the shape of a small gift.
The Charity team are appealing to local companies to have collection points at work and encourage staff to bring in gifts, They will then work alongside clinical colleagues to ensure suitable presents for each ward across Royal Preston and Chorley and South Ribble Hospital.
Lancashire Teaching Hospitals Charity fundraising manager, Roya Armstrong, , said: "We would be extremely grateful for any support from local companies who are able to donate Christmas presents for our patients. Last year, thanks to the generosity of the local community, we were able to supply over 600 gifts across our hospitals. The positive feedback we had from ward managers made us feel like we were able to make a big difference to those who were sadly staying with us on Christmas Day. It would be wonderful to be able to replicate that level of support again."
Lyndsay Atkinson, Ward Manager for Surgical Ambulatory Care Unit said: "Nobody wants to be in hospital over Christmas, which is why this is such an important campaign led by our charity team. It means a great deal to staff to be able to bring a smile to patients' faces at this time of year, so we are incredibly thankful to anyone who donates a present. Receiving a small gift can really give our patients a boost on Christmas Day, until they can return home to their families, where they belong."
A few local companies and community groups have already kindly offered to have gift collections, but the Charity team need more support from the local community to make sure all patients can receive a present. If you would like to get involved, please contact Lancashire Teaching Hospitals Charity on 01772 528500 or email charity@LTHTR.nhs.uk.