It is awards season, and our colleagues have been celebrating quite possibly the best return the Lancashire Procurement Cluster have ever had at an awards night.
HETT Awards
In the HETT Awards, we toast an absolutely incredible win for the Logistics and Supply Chain pillar, who picked up yet another award.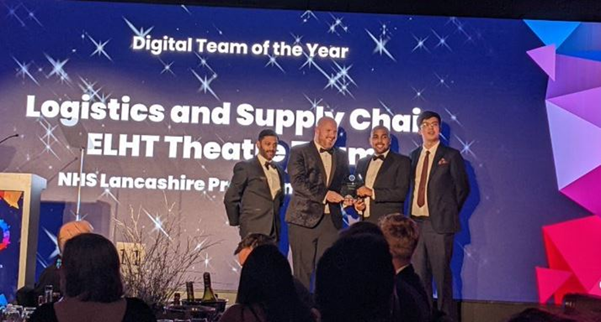 The Theatre team at ELHT won the Digital Team of the Year award, adding to the award Dave and Co. picked up at the start of November at the Supply Chain Excellence.
HCSA Awards
As news came in of the win in London, up in Manchester, not only were we officially shortlisted for three awards, but we also ended up going on stage to collect a 'Highly Commended' trophy for each award.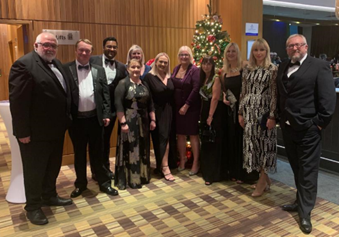 First up, Katie Woods went up to collect her trophy for the Lord Philip Hunt Award for her participation in the Procurement Development Programme. Well done Katie for this incredible achievement!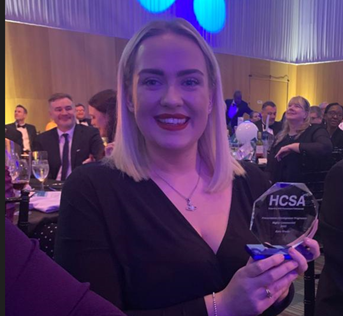 The next trophy we picked up was for was the Cross Functional Collaboration Award marking the great work of our Logistics and Supply Chain team for releasing clinical time back to patient care in the Emergency Department at ELHT.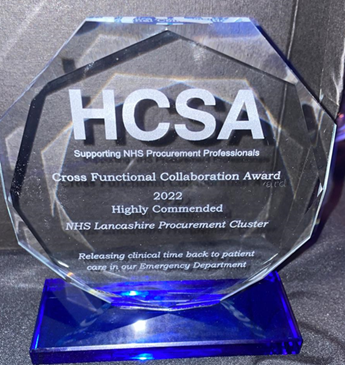 The last and final trophy was picked up by Toshif Vally in the Unsung Hero Award category after he was nominated by a mysterious colleague!
A huge congratulations to all our winners on this most fantastic of evenings!