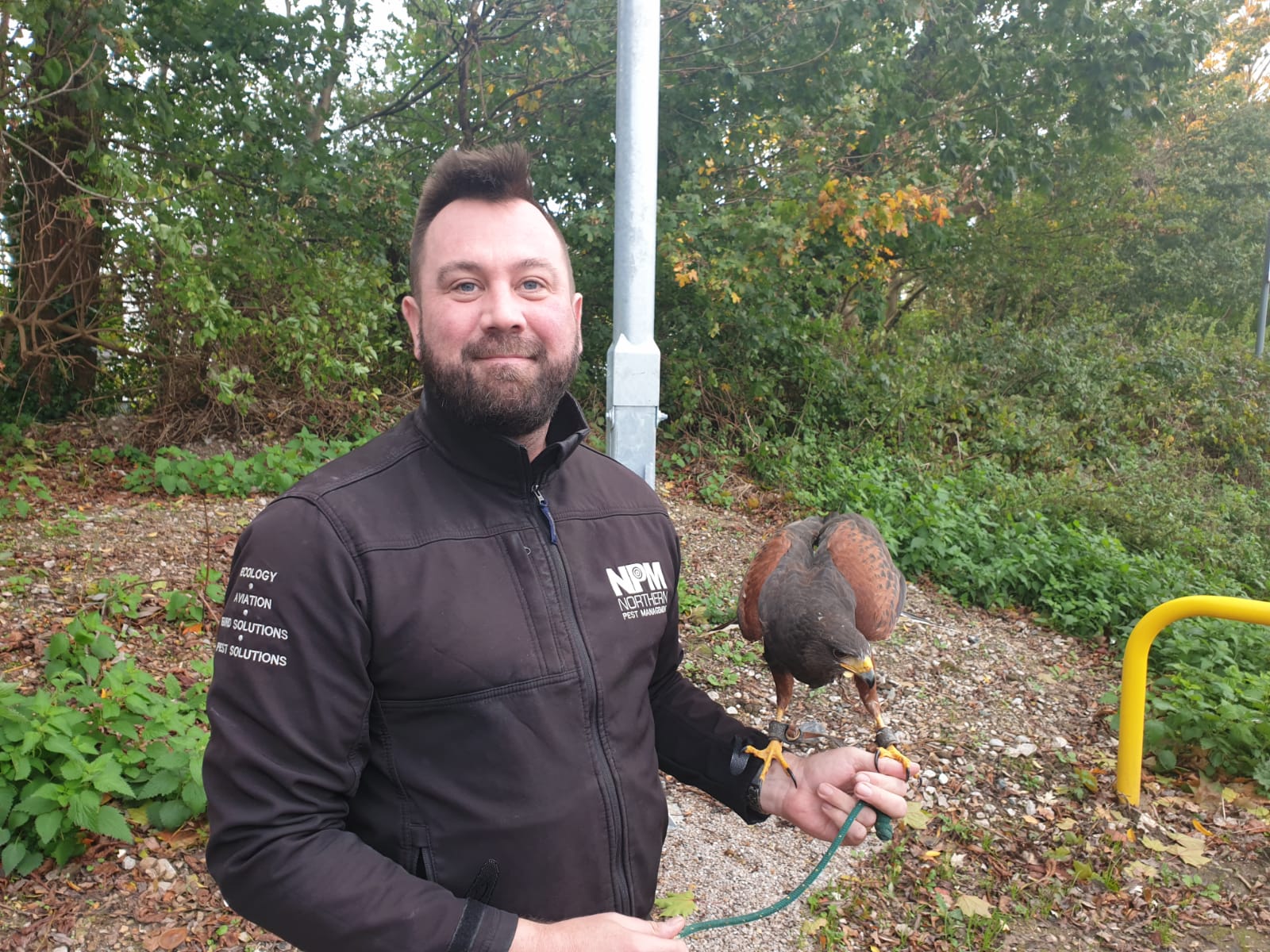 In something of a 'coo' for the Trust, Luke Summers will be on site every Friday afternoon to ward off the pigeons!
Luke, of Northern Pest Management, is a wanted man, having featured in the national press and appeared on Sky Sports News helping at The Open at Royal Birkdale in 2017, where he was tasked to control the number of seagulls occupying the greens, while his Harris' hawk Silas is the recognised bird of prey at Championship football club Huddersfield Town.
Based in Oldham, Northern Pest Management cover Rochdale, Bury and the wider areas of the North West of England, and have worked with several well-known brands, as well as blue chip companies.
And you may have spotted them more recently on 5 Star's Filthy House SOS!
Luke explained: "We're a pest control business based out of Oldham, I'm the director.
"We work with companies such as Kellogg's, football stadiums and now some hospitals.
"And basically what we do is use birds of prey to help clear places of pigeons.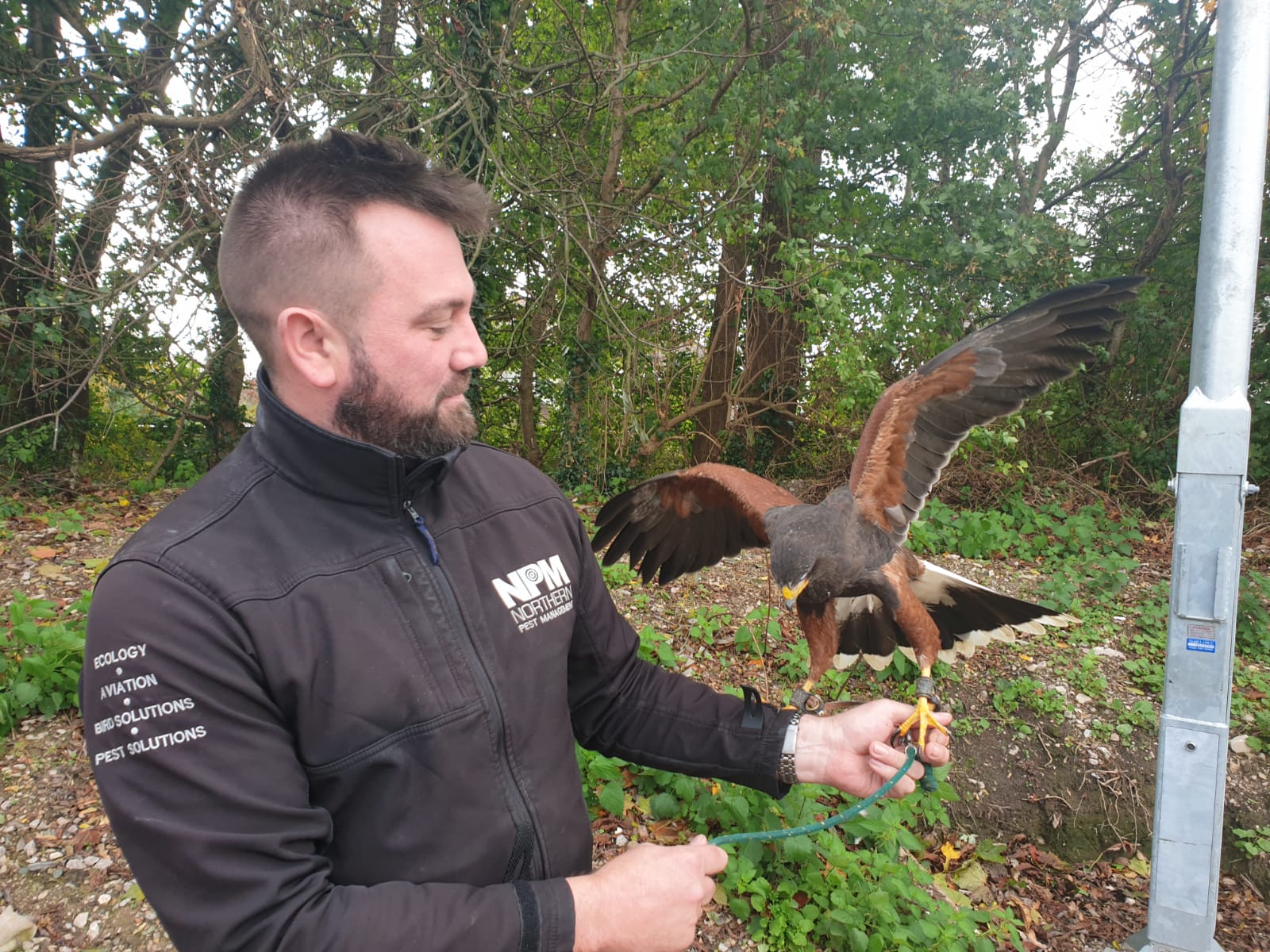 "Pigeons, you love or you hate them - I like them because the part of the business in which we're always busy is pigeon control!
"We try to use nature to combat nature, a non-lethal method."
Silas has been on duty, and he is quite a character: "Silas is a five-year-old male Harris' hawk. Great to use. I've had him since he's about six months old.
"He's totally relying on me for his food. So that's how we get them back. When we fly them, it's all about risk and reward. He knows that I've got food in my glove.
"There's no bond with the hawks, it's just literally down to food. You could have my glove, if he was hungry, he come back to you. That makes sense.
"It's all about food, but he's relaxed and is a casual character.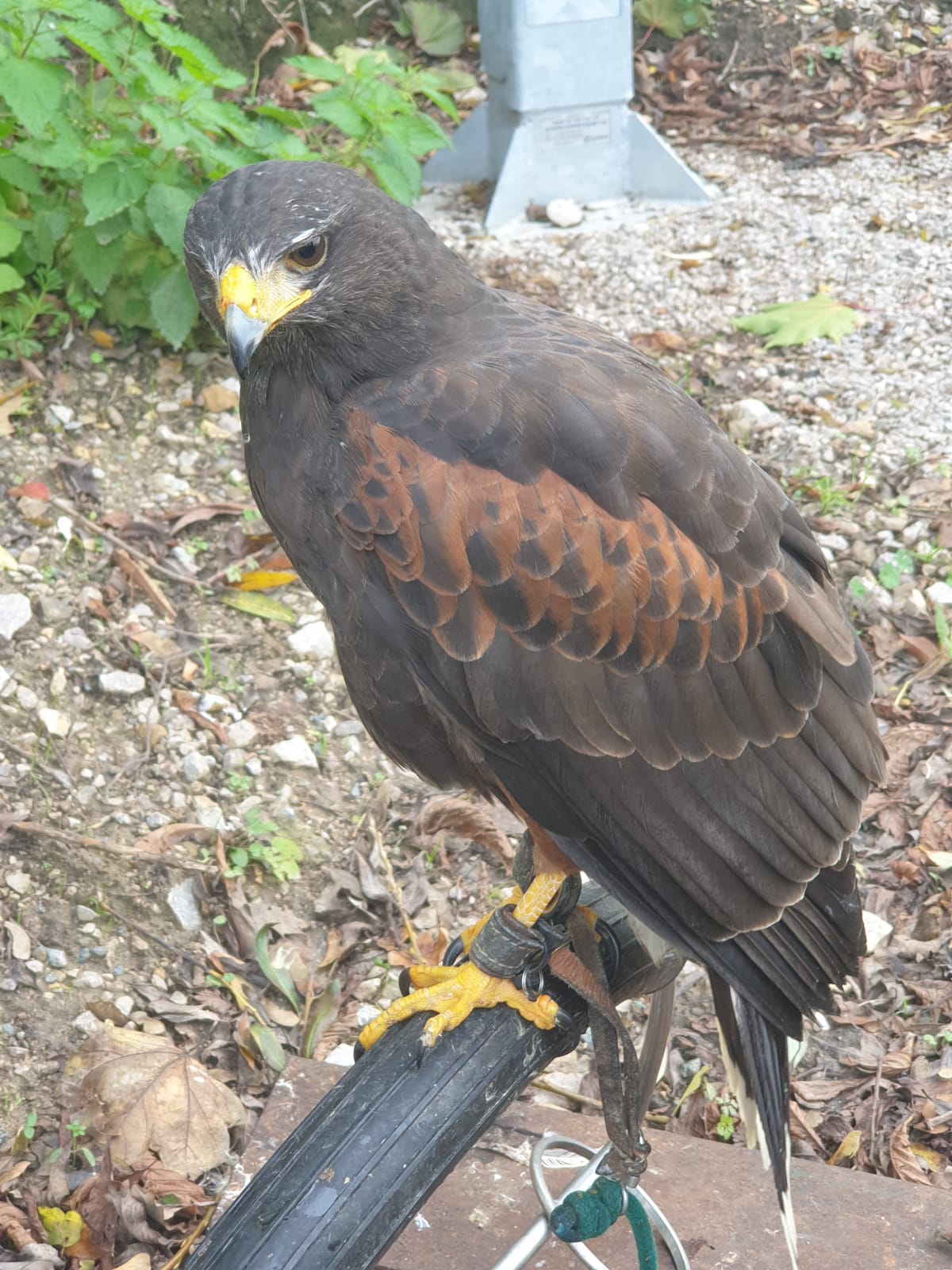 "He doesn't screech, he doesn't bait - which basically means trying to get off his leash.
"He'll sit there for two hours just content, and he gets fed, not a bad life really!
"He'll eat pheasant, sometimes rabbits. There's day old chicks that we use to give him nutrition because they've got the egg yolk inside. So that keeps all the vitamins for him.
"But yeah, he's a character and he's now the recognised bird of prey for Huddersfield Town.
"We started working with them, fly the hawks around, get the pigeons away.
"He's got quite a following."