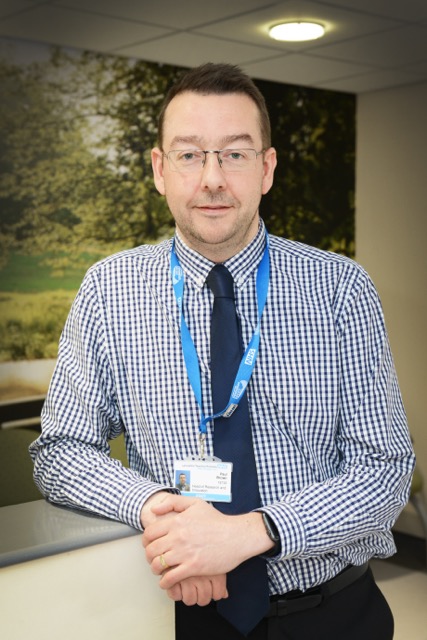 The National Institute for Health and Care Research (NIHR) Manchester Biomedical Research Centre (BRC) has received a £59.1million award to translate its scientific discoveries into new treatments, diagnostic tests, and medical technologies to improve patients' lives over the next five years.
Part of nearly £800 million awarded to 20 new Biomedical Research Centres across England by the NIHR, this award will increase the coverage of early-stage research across the nation and ensuring everyone has access to cutting edge clinical trials.
NIHR Biomedical Research Centres are partnerships between healthcare professionals and academics in the country's leading NHS trusts and universities. The centres, part of NIHR's research infrastructure, receive substantial levels of sustained funding to attract the best scientists and create an environment where experimental medicine can thrive, while also providing opportunities for a diverse range of professionals to undertake research, expanding research expertise.
Formed in 2017 with a £28.5 million five-year award from the NIHR, Manchester BRC is the largest BRC outside the South East of England and brings together world-leading academic clinical researchers. Manchester BRC is hosted by Manchester University NHS Foundation Trust (MFT) and The University of Manchester (UoM), in partnership with The Christie NHS Foundation Trust and the Northern Care Alliance NHS Foundation Trust.
With this new 2022-27 award, Manchester BRC will increase research capacity by expanding our partnership to include three new NHS trusts; Greater Manchester Mental Health NHS Foundation Trust, Lancashire Teaching Hospitals NHS Foundation Trust, and Blackpool Teaching Hospitals NHS Foundation Trust.
The new funding also allows Manchester BRC to expand from its current research areas of cancer, dermatology, hearing health, musculoskeletal, and respiratory, into further areas of relevance to our diverse populations including heart disease, mental health, and rare conditions.
Professor Ian Bruce, Director of NIHR Manchester BRC, said: "We are absolutely delighted to receive this award from the NIHR – which more than doubles our previous award. This is a testament to our achievements over the past five years and also to our vision for the future; expanding both our research themes and our geographical reach. This will ensure that communities across our region's urban, rural and coastal settings will now be able to participate in cutting-edge research. This award also allows us to further build our workforce to develop and deliver research across our region and to involve many more of our citizens and local patients in our research planning.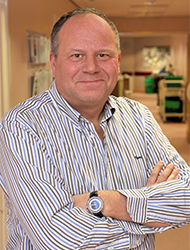 "We know that our region has high levels of deprivation and was disproportionately affected by the COVID-19 pandemic, which further widened health inequity. It is therefore imperative that Manchester BRC continues to bridge the gaps between new discoveries and personalised care, to ensure that we are levelling up health and care for all."
Professor Pierre Martin-Hirsch, Director of Research and Innovation – Lancashire Teaching Hospitals NHS Foundation Trust, said: "The collaboration with Manchester University Hospitals and Lancashire Teaching Hospitals will stimulate the development of primary research across the two institutions. The clinicians, students and patients will benefit from integration of academic activity in healthcare in Lancashire, benefitting not only patient outcomes but will also raise the standard and profile of services.
Paul Brown, Head of Research & Innovation - Lancashire Teaching Hospitals NHS Foundation Trust, said: "This is a fantastic development for Lancashire Teaching Hospitals to expand its repertoire in Experimental Medicine from our NIHR Lancashire Clinical Research Facility.
"Locally, it's also a great opportunity to collaborate with colleagues not only in Greater Manchester but also Blackpool Teaching Hospitals who have also benefitted from this success and associated funding. We are grateful to Manchester University Hospitals and The University of Manchester for our inclusion in this."
Read more about the 2022 BRC funding announcement via the NIHR website.