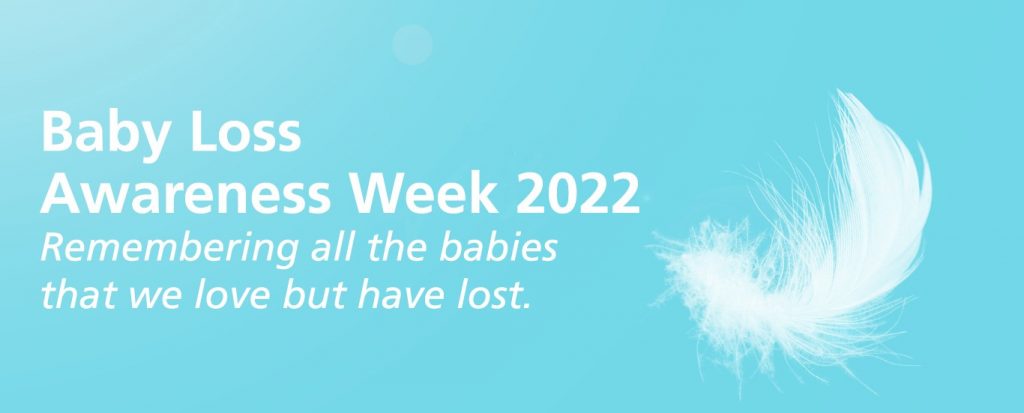 Baby Loss Awareness Week is an opportunity to bring us together as a community and give anyone touched by pregnancy and baby loss a safe and supportive space to share their experiences and feel that they are not alone.
Our Baby Beat charity does an incredible job to ensure that local families who experience this heartache are supported throughout all stages of their loss, by funding facilities and equipment such as cuddle cots, a bereavement suite, a counselling room and other small comforts which make a difference, and allow families to spend precious time with their baby.
You can read more about the Baby Beat charity here.
The week starts this Sunday. 9th October, with our "Walk To Remember" in Avenham Park. Starting at 10am, its focussed on raising funds for projects aimed at supporting local families who sadly go through the heartache of baby loss here at Lancashire Teaching Hospitals NHS Foundation Trust
Throughout the week, buildings across the whole country will be illuminated in blue and pink light.
With our Sharoe Green building being illuminated, it adds a poignancy to the week and makes you pause and reflect on those lives cut tragically short.
Throughout the week, Garstang will be supporting this Baby Loss Awareness week in many ways. Everything from a teddy fun run to a bear hunt and live music. Garstang will show its support for this year's awareness week. Find out more and take part here.
The week will culminate on Friday with a service of remembrance at 10am in the Chapel at the Royal Preston Hospital for families, friends and colleagues. Places are limited, so please book by email lynne.graysmark@lthtr.nhs.uk. Or click here.
On Saturday evening, 15th October, the Hospital and landmarks in Preston will be illuminated as part of the Global Wave of Light in honour of the babies who lit up lives for too short a time. Get involved in this event by clicking here.