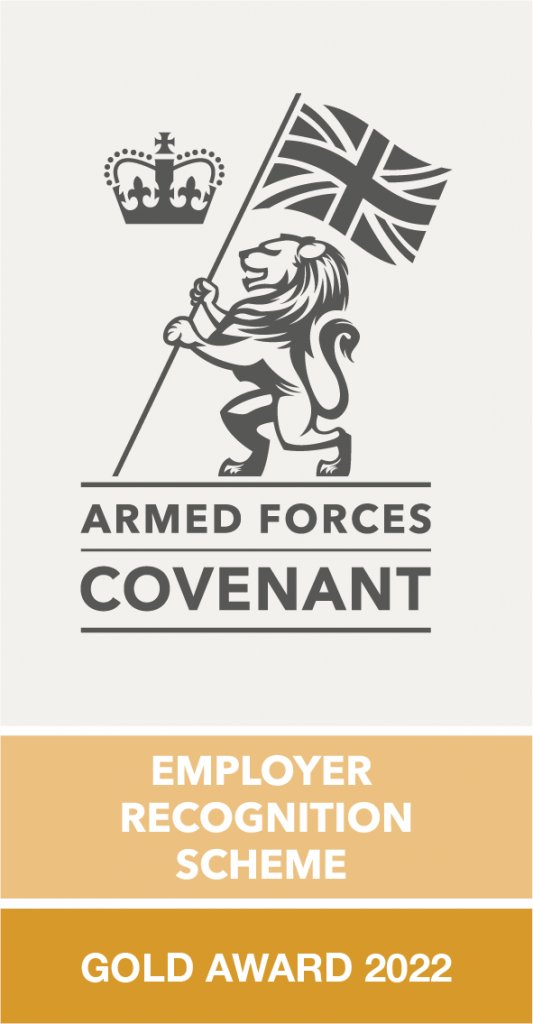 The Trust have received the highest badge of honour, the Employer Recognition Scheme Gold Award, for outstanding support towards the Armed Forced community.
The Gold Award is awarded to those that employ and support those who serve, veterans and their families, with the trust one of 156 employers nationally, including 23 North West employers, to be honoured.
Lancashire Teaching Hospitals NHS Foundation Trust was also one of 25 NHS trusts recognised, more than double last year's NHS contingent of 12 awarded gold in 2021.
The ERS awards are run each year by the Ministry of Defence, encouraging employers across the UK to recognise and champion the value that Armed Forces community members bring to the workplace.
The NHS Employers' Armed Forces team are "hugely proud of the NHS organisations awarded gold, and the significant increase in trusts achieving the highest recognition under the scheme."
To qualify for the ERS awards, employers must sign the Armed Forces Covenant, make small adjustments to corporate policies and foster an inclusive work culture to ensure members of the Armed Forces community are supported in employment, and not at a disadvantage during recruitment due to their military status. Organisations must provide 10 extra paid days leave for Reservists and have supportive HR policies in place for veterans, Reserves, and Cadet Force Adult Volunteers, as well as spouses and partners of those serving in the Armed Forces amongst a range of other benefits including a guaranteed interview scheme for armed forces veterans who meet the essential criteria for a role, ensuring that they are offered an interview and taster days for service personnel who are about to leave the forces and are looking for employment in the NHS.
Many reservists work in the NHS at all levels and, like full time members of the Armed Forces, take part in the full range of military and civil relief operations.
Currently, there are more than 32,000 trained reservists.
Around 4,000 of these reservists come from medical roles such as consultants, surgeons, GPs, dentists, nurses, pharmacists, paramedics and radiographers.
Lancashire Teaching Hospitals have a Veterans Champion, who can be contacted on 07912 234625.
A statement said: "We are proud to say that as well as being recognised as a Veteran Aware Trust we have now added the Employer Recognition Gold Award. We strive to be an exemplar of the best care for veterans and their families, and encourage all patients to let us know if they have ever served in the UK armed forces so that we can best support their care needs and continue to be committed to learning from our patients and their families to improve quality of care. The Gold Award is just the foundation on which we intend to continue to build our support for our Armed Services both as an employer and service provider."