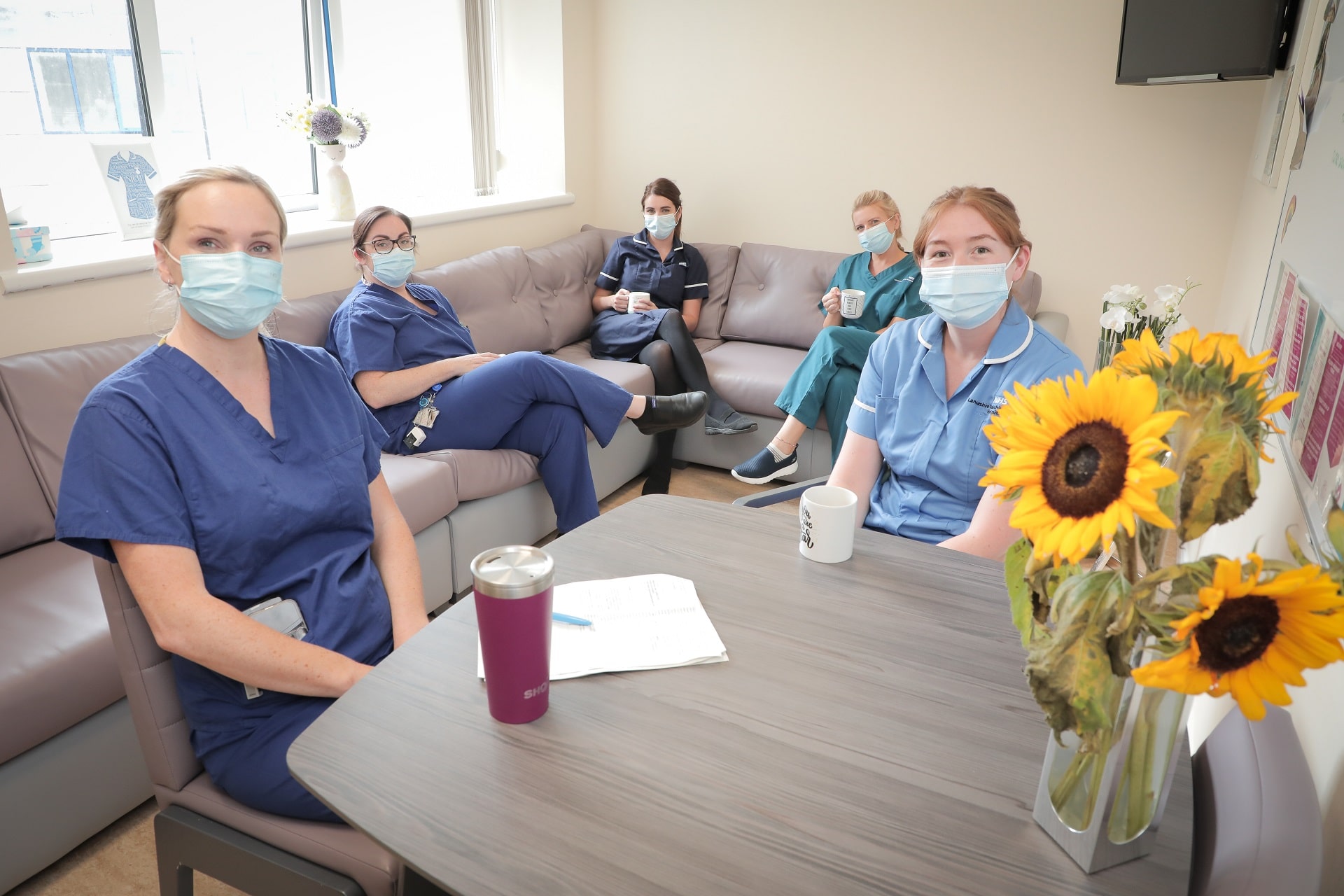 As well as specialist equipment, innovative research and training, and patient comforts and services, the Trust's maternity and neonatal charity Baby Beat also uses their charitable funds to support staff welfare projects - so when they were asked if they could support a refurbishment of the Neonatal Intensive Care Unit staffroom, they were more than happy to see what they could do.
The previous staffroom was small, dated and uncomfortable, no longer suited to giving our growing NICU workforce the rest and calm that they so needed. Break times are important for staff health and wellbeing, particularly on such a stressful, potentially emotional environment as the NICU, where it can be difficult for colleagues to separate themselves, both physically and mentally, from the young patients and families they care for every day. Seeing the benefit of an overhaul, the charity agreed to use just over £4,400 of their charitable funds to refurbish the room, including a brand new sofa, table and chairs, in light, calming shades.
Matron Jo Smith said; "The new furniture has really made the staff room a much more relaxing and pleasant space to be in. It is so much more comfortable, and the staff have welcomed the changes that the Baby Beat supporters have made happen. Thank you to everyone that supports Baby Beat."
The Baby Beat team would like to give a huge thanks to the lovely fundraisers, donors and volunteers for helping to raise these funds. These changes have made a huge difference for our hard-working NICU colleagues!
Like this article? SHARE IT!
You too can support Baby beat: https://babybeat.enthuse.com/donate#!/