Major Trauma Centre Anniversary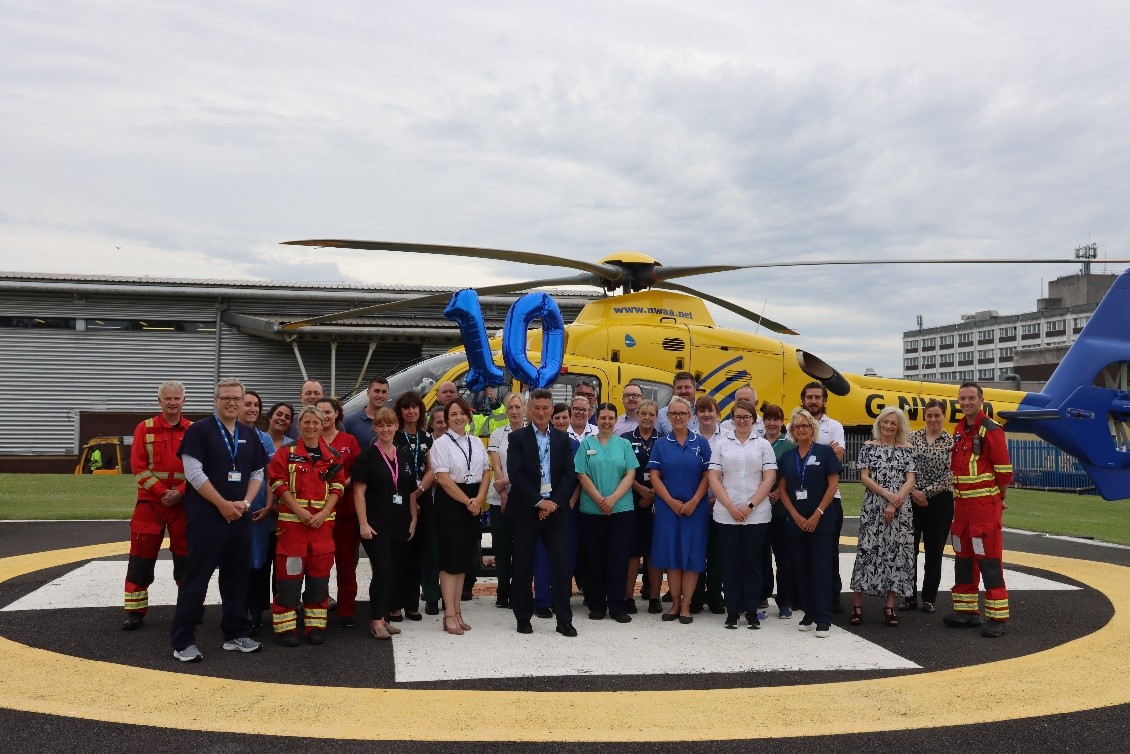 Royal Preston Hospital became a Major Trauma Centre (MTC) for Lancashire & South Cumbria in July 2012.

Since then, the Major Trauma Centre has treated more than 11,500 trauma patients, many with life changing and life-threatening injuries.

As the regional MTC, Royal Preston Hospital receives the most severely injured patients from across the Lancashire & South Cumbria region and provides critical, life saving treatment.

10 years on, we feature one life changing situation and what happened next.

Today we feature Chloe.
In August 2021 Chloe was involved in an incident on a fairground ride in Barrow where she was ejected and dragged underneath the ride while it was still in motion.
Chloe sustained multiple major trauma life threatening injuries and it was feared at the time of the incident, and in the hours and days that followed, that she would not survive.
Chloe had a complex open book fracture to her pelvis, multiple internal injuries, an open fracture of her lower leg, and multiple chest and facial injuries.
As part of the major trauma pathway Chloe was transferred to Furness General Hospital for immediate resuscitation and stabilisation. Great North Air Ambulance (GNAAS) transported Chloe to the Royal Preston Hospital as the regional Major Trauma Centre.
On arrival to the MTC Emergency Department, Chloe was received by the trauma team, had a major trauma CT scan and received further emergency treatment. Once stabilised Chloe was transferred to the Critical Care Unit where she spent 19 days before being transferred to the Major Trauma Ward.
During this time Chloe's parents recall being told that Chloe only had a 10% chance of survival. Amazingly Chloe responded to treatment and as time passed she became stronger day by day.
Chloe was in hospital for a total of 90 days and was treated by multiple surgical specialties.
Chloe recalls being told she may never be able to walk properly again due to her serious pelvic injury.
Determined and with the help of our specialist AHP team (physiotherapists, occupational therapists and psychology) and against all the odds, Chloe continued to make a steady recovery.
With the skill and expertise of the surgeons Chloe's operations to her leg and pelvis were successful, with surprisingly no impact on her ability to walk.
Today Chloe has returned to the gym and is currently training to be a nurse. Chloe's recovery is still ongoing but has been miraculous and is not only a testament to the specialists who treated and cared for her, but also to Chloe with her determination, strength, and bravery.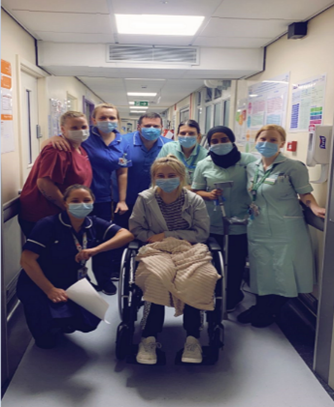 Chloe says
"The staff on the Major Trauma Ward were so supportive especially when they arranged for my front teeth to be replaced by the dentist.
I just want to thank everyone who looked after me, you are all amazing, I cannot thank you enough".