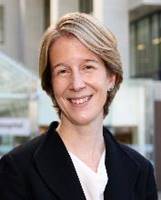 Dear colleague
Today marks a pivotal moment for the NHS.
Each of the 42 integrated care systems is now legally underpinned by an NHS integrated care board and an integrated care partnership, whose task is to drive the delivery of better, more efficient and joined-up care for patients, improvements in physical and mental health, and reductions in inequalities among the communities they serve.
I am delighted we have reached this milestone, but it's important to remember that integrated care systems are not ends in themselves. They are the means by which the NHS – working with our local government, social care, and voluntary, community and social enterprise partners – can deliver on national and local priorities for patients. It is our job at NHS England to support you and all the new local leadership teams as you now formally begin this important work.
Thank you for everything you have done to get us to this stage. I know that it has been a significant amount of work on top of the demands of the pandemic and the fantastic progress you have made to recover services and tackle COVID backlogs.
I've had the privilege over recent months to see and hear in person just some of your efforts so far and your ambitions for the future, from Blackburn to Bournemouth, and from Liverpool to Lymington.
While today's milestone is hugely important, I am of course under no illusion about the scale and complexity of the challenges the NHS, and the social care sector and our partners, still face. Like other sectors, the health and care system will feel the impact of COVID for many years to come.

This is why, last month at NHS ConfedExpo, I set out my reflections on the wider challenges and opportunities for the coming years around four Rs:
Recovery, using the lessons from and the can-do spirit seen during the pandemic to continue your incredible efforts to ensure that people who need care, tests, and treatment can get it as quickly as possible;
Reforming for the future, making the most of the opportunities presented by system working, and technology and data, to provide more effective, more convenient and more preventative services;
Building resilience to the shocks of the future, including working to ensure we have the right numbers of staff, the right physical and community capacity, and the right approach to urgent and emergency care in particular, and;
Respect for those whose sacrifices have supported the NHS through the last 900 days – continuing to look after our existing staff, providing the best possible value for taxpayers, and ensuring that all patients are treated as equal partners in their care, and their needs and opinions are central to how we plan, deliver and improve services.
As NHS England and NHS Improvement formally merge today and become NHS England, we will ensure our work to support you reflects these four Rs, and that they underpin our focus and approach with you and our partners across systems.
The pandemic has shown us that when we work in partnership with communities and take full advantage of the opportunities available to us, we can lead the world. We can make an unrivalled contribution to the health of the country, and we can justify the public's continued faith in who we are, what we do, and what we stand for.
Thank you again for everything you and your colleagues have done to get us to today, and more importantly will continue to do to take those opportunities to deliver better health and care for your communities.
With best wishes,
Amanda
Amanda Pritchard
NHS Chief Executive