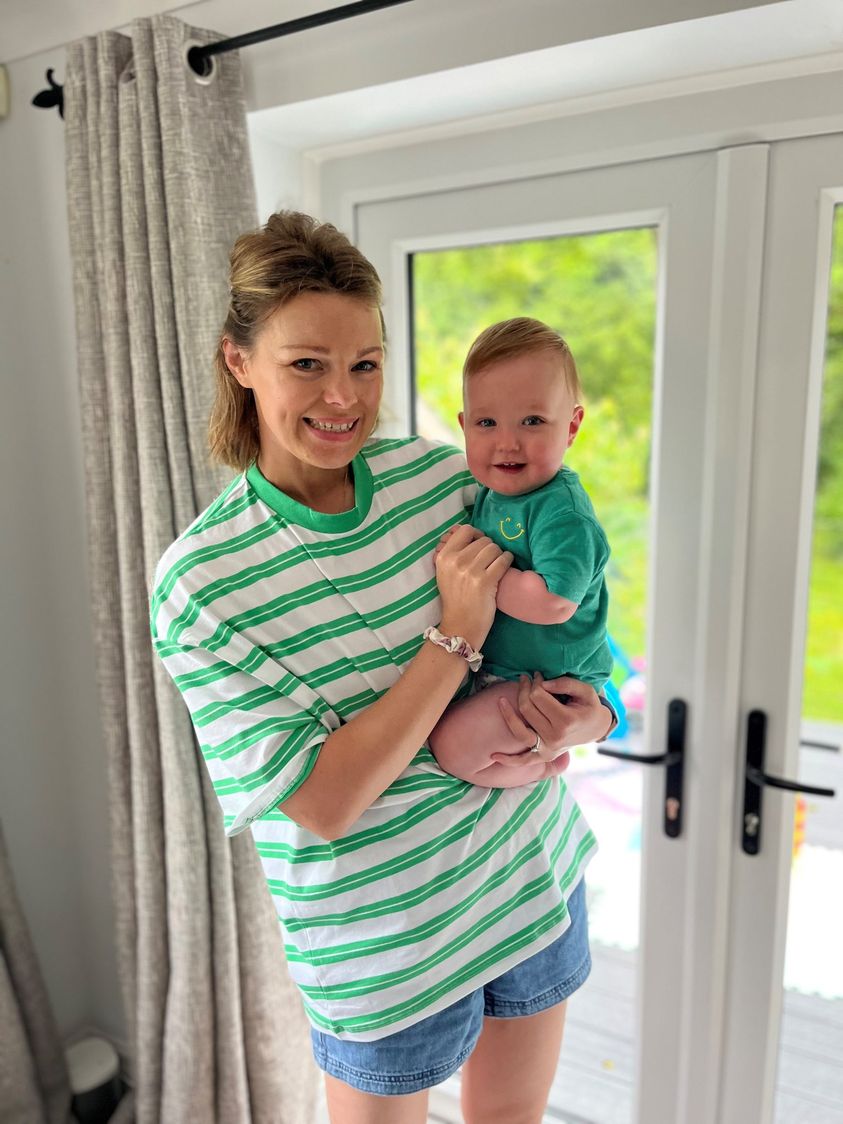 Thank you so much to everyone who's registered for our Cross Bay Walk! It's been wonderful to see so many of you getting involved – it's also very touching to hear people's reasons for joining us too.
One of our lovely supporters, Rachel Allen, from Preston, has raised over £200 so far for her part in the Morecambe Bay challenge, and she was happy to share her personal reasons for taking on the trek across the sands next month.
Last year, Rachel was pregnant with her second baby. Unfortunately, she contracted COVID-19 pneumonitis whilst pregnant, and the resulting complications meant she had to undergo an emergency C-section eight weeks before her due date. In a critical condition due to her illness, she was rushed to the ICU here at Royal Preston Hospital following the surgery, while her baby boy Alfie was taken to our Neonatal Intensive Care Unit to receive specialist care from our dedicated NICU colleagues. It was a whole week before Rachel was well enough to see him, and in total, he spent 25 nights on the ward.
Rachel herself was in hospital for 10 days, but now, thanks to the care of our wonderful clinical colleagues here at Lancashire Teaching Hospitals NHS Foundation Trust, she and Alfie are safely home with their family - and Rachel wants to raise funds to say thank you for the care she and Alfie received
"The care Alfie received by the staff on the neonatal unit was outstanding, and our family were supported by the team for many weeks even after our discharge from hospital," she explained.
"The treatment I received was second to none and totally turned things around for me. I feel very fortunate that such medical expertise was available (and that my body responded favourably!). As stretched as they were, treating many poorly patients, the staff caring for me hand-delivered breast milk to my son in the neonatal unit around the clock, day and night. This meant that eventually I could breastfeed my son and snatch back precious moments in what was an incredibly cruel and traumatic situation. All of the staff on these units have worked tirelessly over the last two plus years, and I want to raise funds in acknowledgement and thanks for their dedication."
While Rachel is fundraising for Baby Beat in thanks for Alfie's care (you can see her Just Giving page here: https://bit.ly/3HSExDT) she's also fundraising for Lancashire Teaching Hospitals Charity this summer too, with a 10k challenge, in thanks for the care SHE received!
Thank you SO much for your support Rachel – the Baby Beat team, and our maternity and NICU colleagues, truly appreciate it, and we know our friends over at Lancashire Teaching Hospitals Charity hugely appreciate your kindness too.
And if you'd like to join Rachel and our other fab walkers on this year's charity trek across the stunning sands of Morecambe Bay, you can find out more on the Baby Beat website: https://babybeat.org.uk/get-involved/cross-bay-walk-2022/.