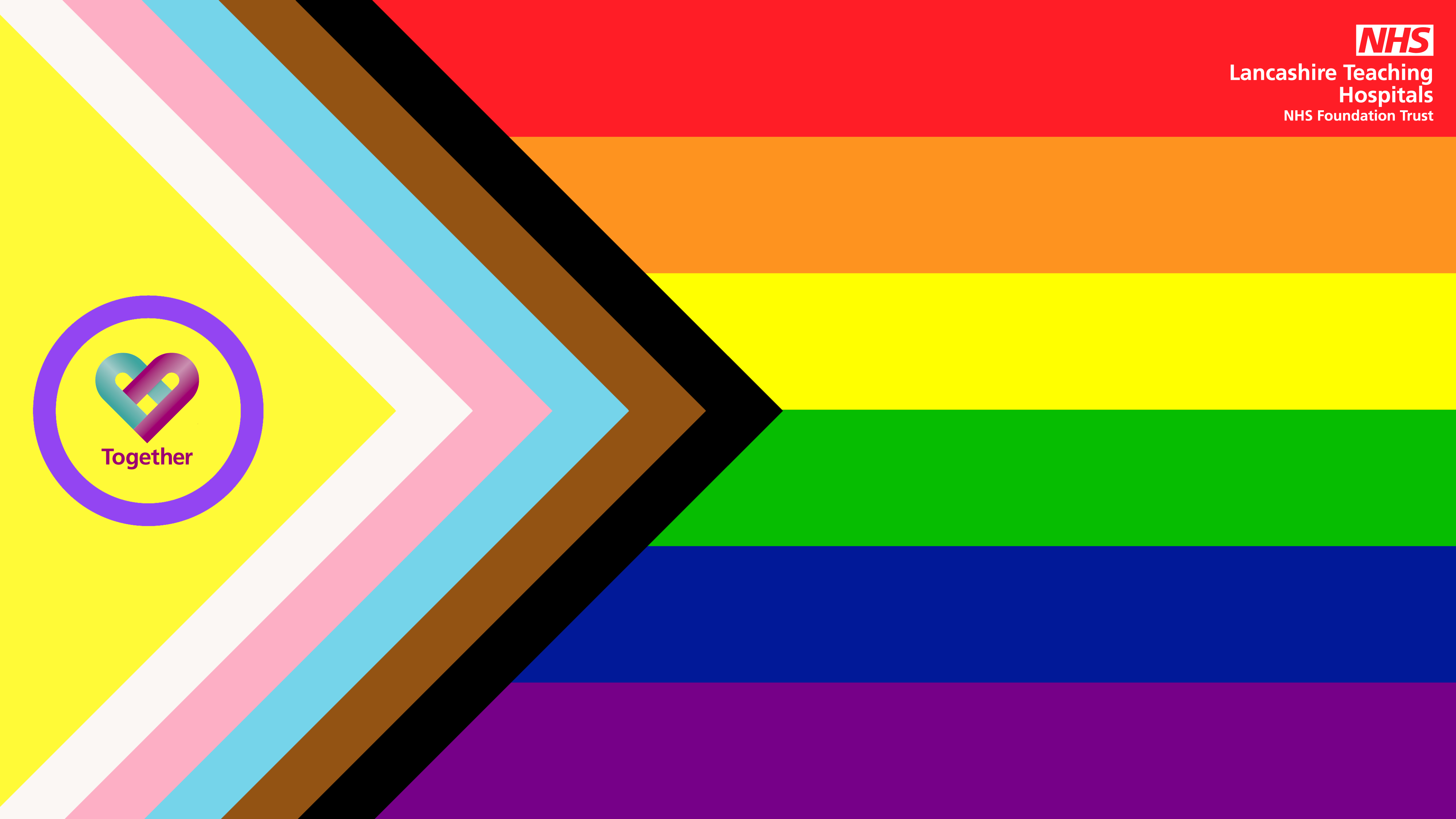 Happy Pride month!
Every June, in the month where the famous 1969 Stonewall riots occurred in the USA, we celebrate pride month and this year marks 50 years since the first Pride march was held in the UK.
Pride month is a time where we celebrate people across the gender and sexuality spectrum, highlighting that no-one should feel ashamed to be their true self.
This year, our goal is to explore the spectrum of identities housed under the LGBTQ+ umbrella through the lens of the 'Genderbread person'.
Starting from Monday 6th June we will explore a different aspect of LGBTQ+ identity each week, so keep a look out for weekly updates on our social media channels @LancsHospitals.
If you visit one our hospital sites throughout the month, you may also see that we will proudly be demonstrating our support for Pride month by flying the Progress Flags throughout the month of June.
You can find out more about the Progress Flag here and can us on social media @LancsHospitals with your photographs.
Our Library service also has a selection of books by LGBT+ authors or on related themes which you will be able to find online, or in our Library if you have a patient membership.
Help and support: