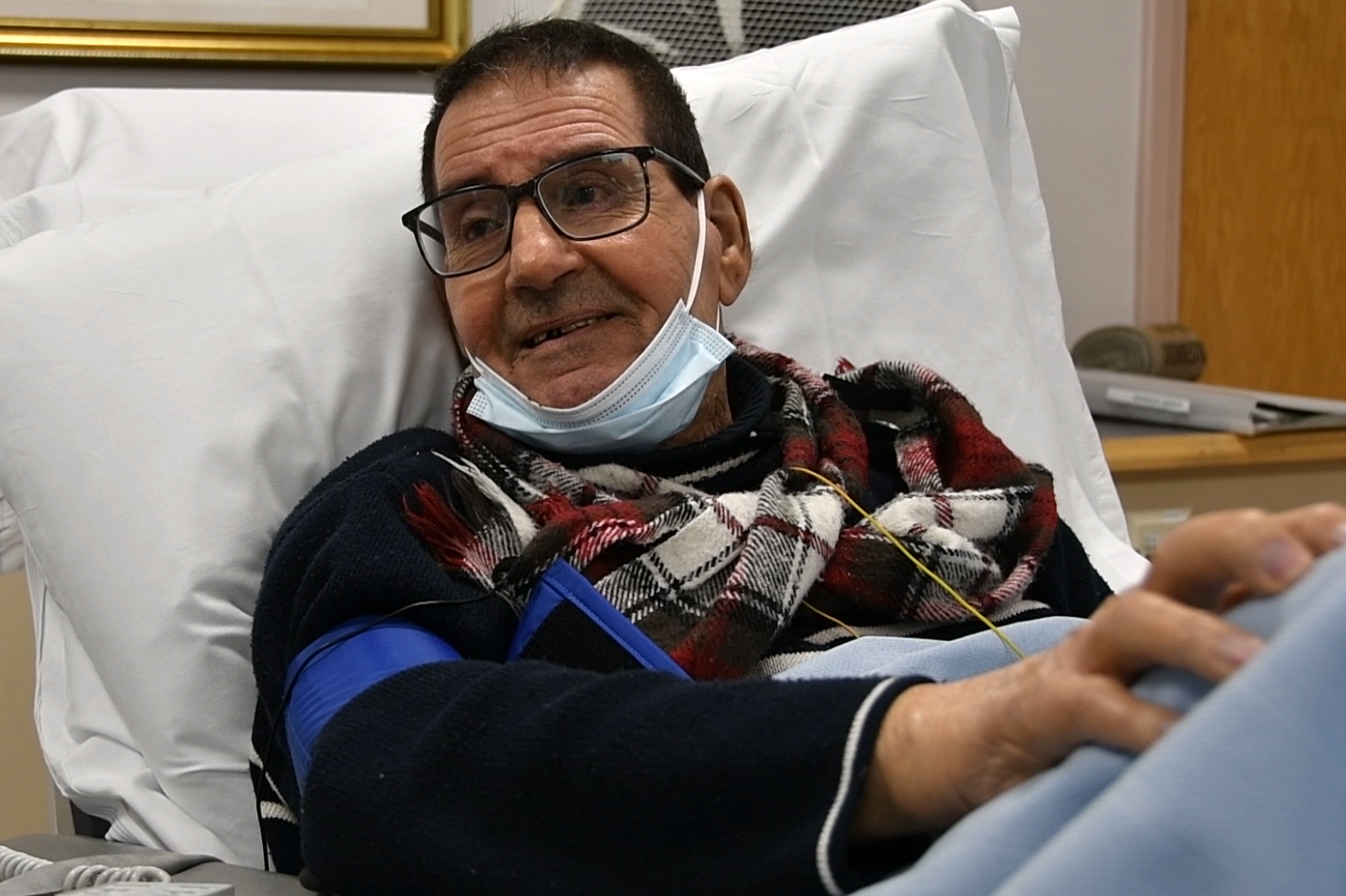 A kidney patient in the care of Lancashire Teaching Hospitals NHS Foundation Trust has reached the milestone of 30 years of dialysis treatment.
Mahmood Jabbar, 71, is the Trust's longest-standing dialysis patient, having started the life-sustaining treatment in 1991.
Haemodialysis is a treatment to remove waste products and extra fluid from the blood, and is given to patients whose kidneys have stopped working properly.
Patients undergo the four-hour procedure three times a week, either at home or in a specialist dialysis centre.
Consultant Renal Physician Dr John Anderton has cared for Mahmood for more than 20 years.
He said: "He's been on dialysis for over 30 years, which is a phenomenal achievement for him to have kept himself in good health and alive on dialysis for that long.
"When people have chronic kidney disease that's severe enough that they need some form of renal replacement, the options are dialysis or transplantation. Mahmood has been unlucky in that for many years he's been fit enough for kidney transplantation, but unfortunately a kidney hasn't come up that's been suitable for him."
Mahmood had a kidney transplant in 1997, but unfortunately it was not successful and he returned to dialysis shortly afterwards.
For most of the time since then, Mahmood has travelled from his home in Southport to Chorley and South Ribble Hospital for treatment three days a week.
He said: "When I first came to the new unit it was brand new, just been built and I liked it here – it was good. I'm comfortable here at Chorley."
Mahmood spent his early years in Iraq, before coming to the UK to study at the University of Birmingham. His scientific background and career in academia have helped him to gain a good understanding of his condition and the treatment he receives.
Dr Anderson said: "Mahmood has a PhD in biochemistry and therefore is exceptionally well-placed to understand the basis of the advice that we're giving. He always knows his blood results to two decimal points and whenever he comes into a consultation with me, we always have a discussion about next steps for his medication and he always has a sensible opinion about what we should be doing."
Mahmood said: "Managing your condition helps you probably to live longer and makes you a bit healthier. Knowledge is the best thing in life."
Lancashire Teaching Hospitals Clinical Director for Renal Medicine Dr Mark Brady said: "Mahmood's successful and long-standing treatment is a testament to the excellent care provided by my colleagues over the last 30 years and more, as well as the proactive way that he has worked with us to manage his condition.
"I would like to congratulate Mahmood and everyone who has cared for him for reaching this impressive milestone."