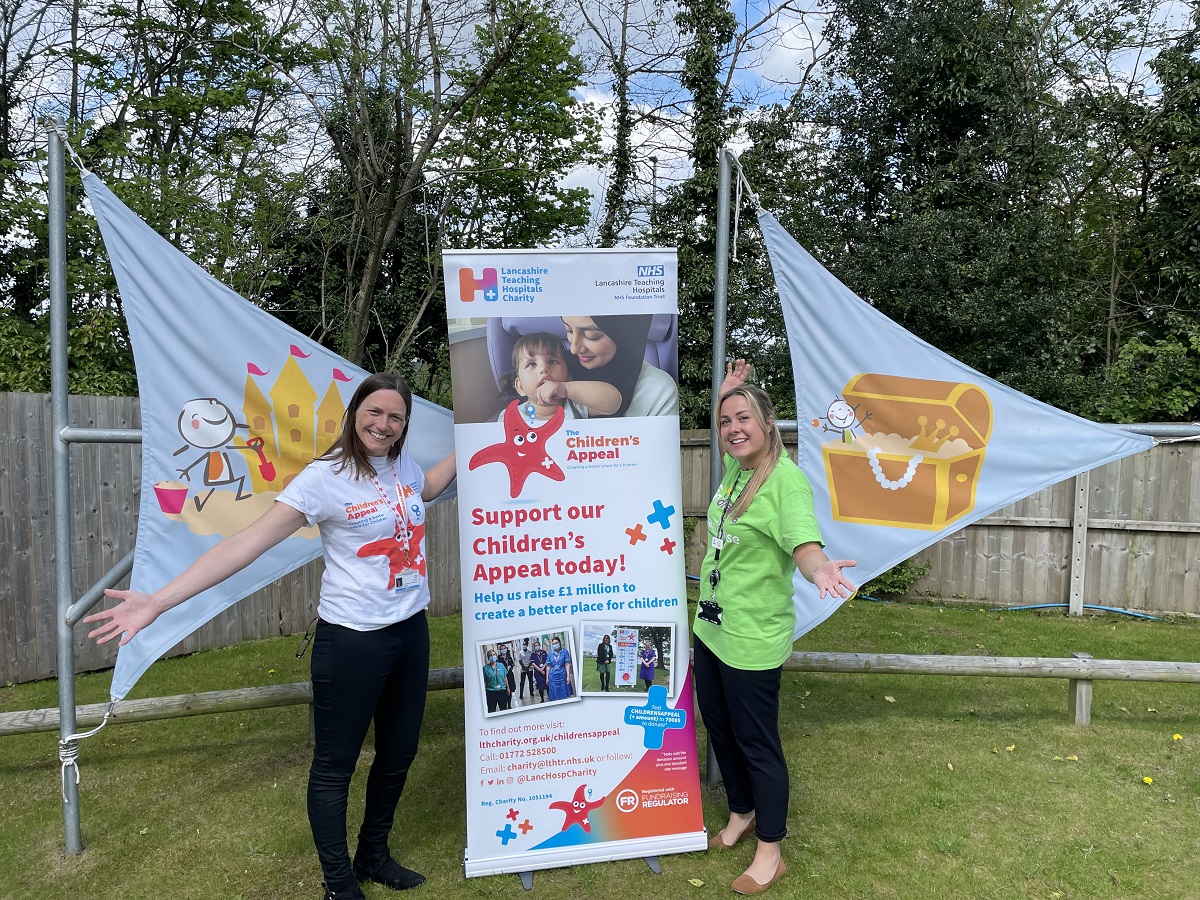 Two of the area's best-known children's charities are uniting to stage the ultimate family fun day fundraiser at Penwortham's Sir Tom Finney Pub.
The free entry event on Sunday, 29th May, will run from 11 am to 6 pm and is a collaboration between Lancashire Teaching Hospitals NHS Foundation Trust Charity's Children's Appeal and Derian House Children's Hospice.
It will have a bouncy castle, children's rides and fun slide, live music, stalls and competitions, a magician, an ice cream van and a raffle.
Joining forces was the idea of the trust's specialty business manager Becky Smith, who works in the Women's & Children's Division and whose daughter Ellie Smith is a community fundraiser for Derian House.
Becky said: "I have been involved in a lot of improvement work over the last few years and part of it has involved working collaboratively with Derian House, particularly during the pandemic, to provide the best possible care for the children and young people under our care. We held a cake sale for Derian last year but my thought was to do something bigger and better this year."
Ellie said: "We are truly thankful and appreciative of the support that Lancashire Teaching Hospitals has provided to Derian House over the years. I think this event is a fantastic way to showcase the collaborative work that goes on between the hospice and the hospital and of course, raise vital funds and awareness for both charities."
Lucy Clark, fundraiser for the Children's Appeal, added: "It's really exciting to be working with Derian House on our first joint family fun day. It's so lovely to be able to plan these big outdoor fundraising events that will bring the local community together to have some fun and raise much needed funds for two local causes, supporting children and their families across the area. It's a great partnership and one we hope will continue to grow with future events.
The hospital charity team is working on raising £1 million through its Children's Appeal for a shopping list of items to improve patient and family experience across children's services at the Royal Preston Hospital, Chorley and South Ribble Hospital, Leyland's Broadoaks Child Development Centre, where it wants to build a new outdoor play park assessment area, and other centres.
In 2022, it will cost Derian House £5.7 million to provide services to 450 babies, children, and young people with life-limiting and life-threatening conditions from across the North West of England, with only 17% of that total coming from statutory sources, meaning that the rest is dependent on donations.