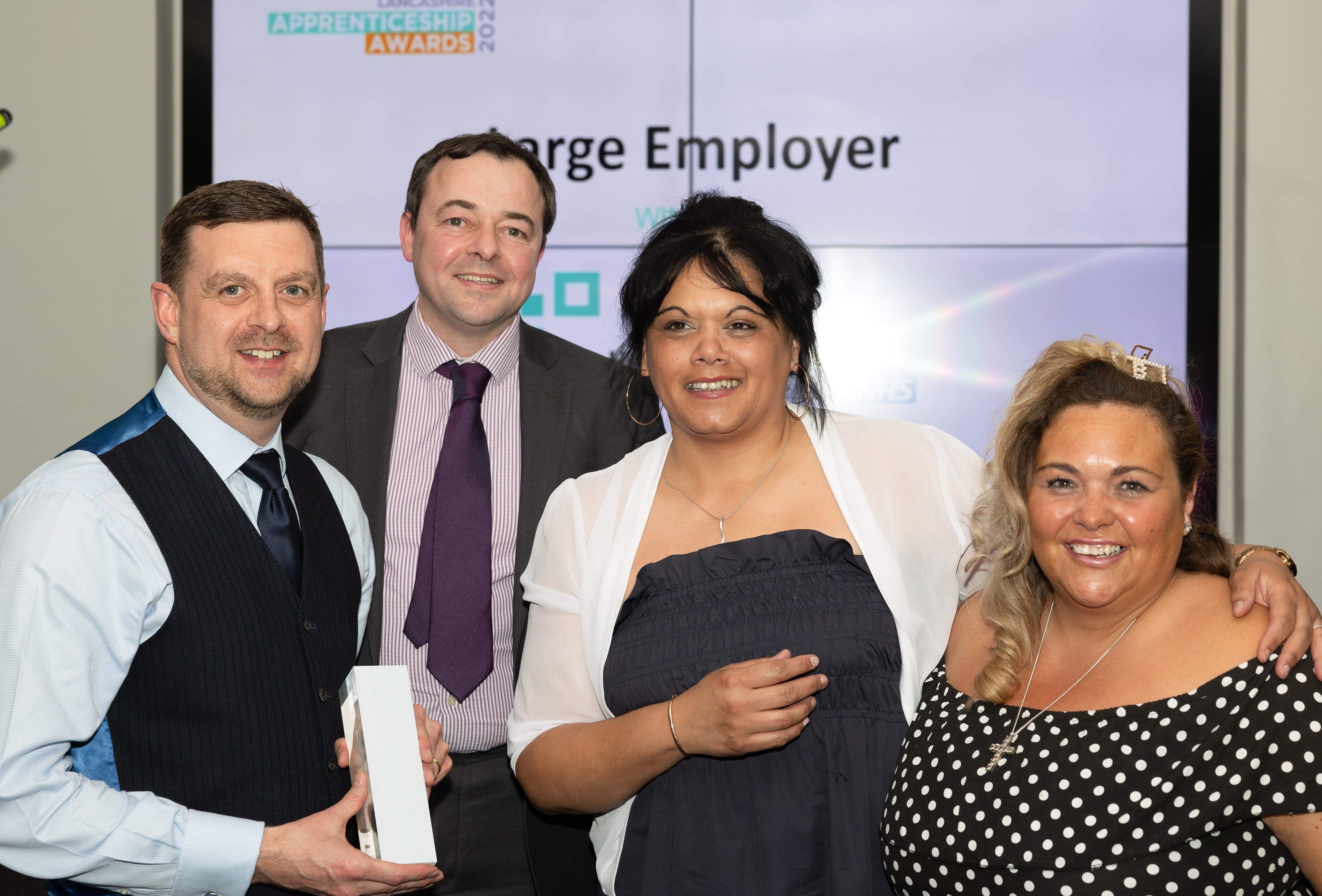 Lancashire Teaching Hospitals has been named Large Business Employer of the Year at the Lancashire Apprenticeship Awards 2022.
The annual awards recognise employers across the region that have integrated apprenticeships into the workforce and celebrates the achievements of apprentices making a difference in their workplace.
Taking home the award for Large Business Employer of the Year, this category recognises businesses with a workforce of more than 250 employees and provides apprenticeship opportunities.
Named Apprenticeship Employer of the Year in 2019 at the Blackpool and the Fylde College's Apprenticeship Awards, Lancashire Teaching Hospitals has since remained committed to recruiting and developing talent in local communities and beyond to achieve successful careers in the health and social care sector.
As of February 2022, Lancashire Teaching Hospitals is supporting approximately 350 apprentices who are either new to the organisation or existing staff members undertaking apprenticeship studies to support their development.
Apprenticeships are available in a wide range of areas with training facilitated by The Health Academy, the education arm of the Trust, which comprises of three Education Centres across Royal Preston and Chorley & South Ribble Hospital sites and our award-winning LIFE Centre. The Trust also works with local colleges and UK-based universities to provide further training depending on the required specialism.
Kerry Hemsworth, Deputy Director of Education at Lancashire Teaching Hospitals, said: "We are delighted to receive this recognition and are proud to be leading the way for apprenticeships in healthcare across Lancashire and South Cumbria.
"We continue to scope opportunities for new apprenticeships to add to our current portfolio, and to attract new talent alongside offering development opportunities for our existing workforce. We look forward to building on our successes as one of the highest performing NHS Trusts for apprenticeships in the North West."