Two babies born at home during the festive period have made the history books at Lancashire Teaching Hospitals.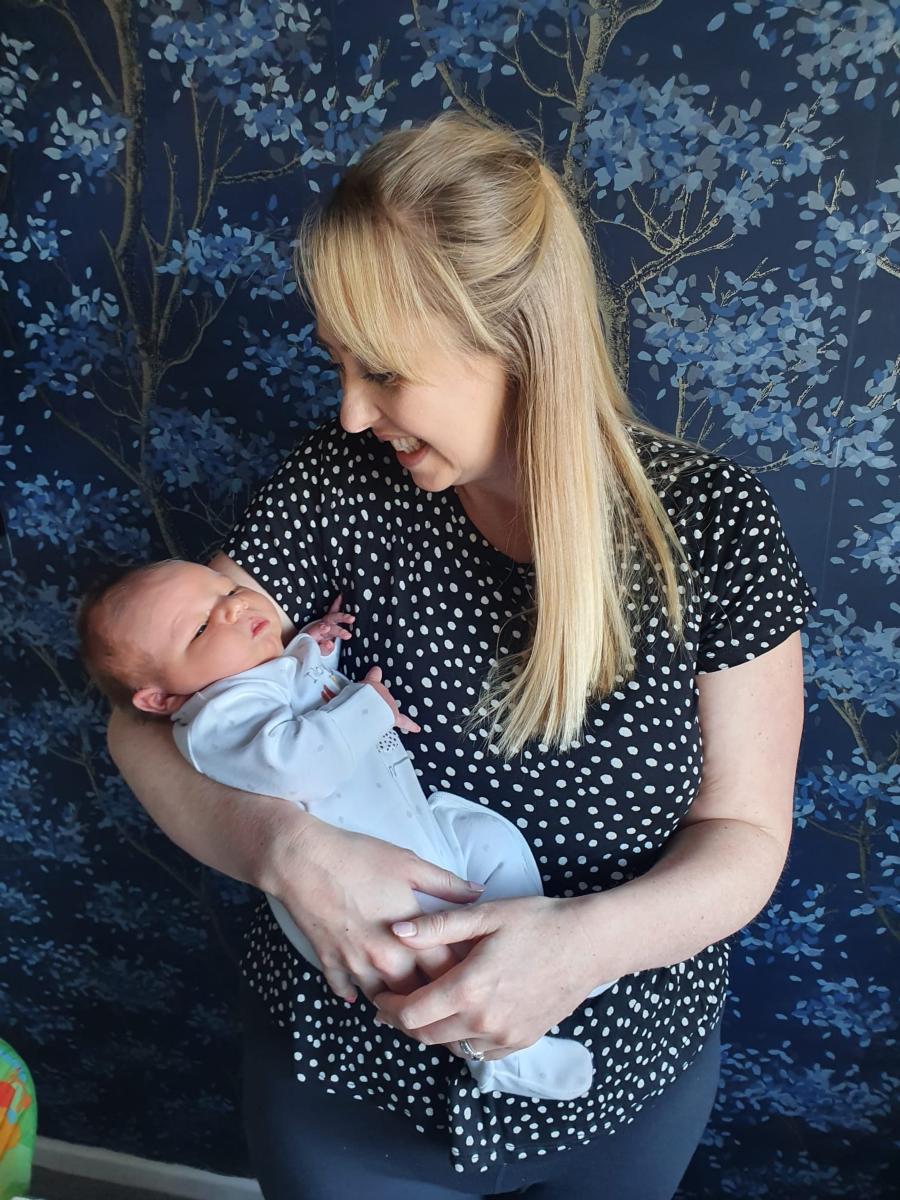 The excitement and anticipation of birth in maternity services is heightened on special days of the year such as Christmas and New Year's Day as parents-to-be, and maternity staff, patiently wait to see which baby will be born first.
For maternity staff working at Lancashire Teaching Hospitals on Christmas and New Year's Day this year the experience was slightly different with the first arrivals on each day being born at home.
Lancashire Teaching Hospitals has always supported birth at home, yet the earliest electronic records show no record ever of a home birth occurring on both Christmas and New Year's Day, making this year an exceptional occurrence.
Both births and families were supported by the Ivy home birth team who provided continuity of carer to both families. The Ivy continuity team care for families in their own home with a named midwife providing antenatal and postnatal care.
Since the home birth team established in March 2020, the number of women choosing to give birth at home has steadily increased, and the home birth rate has almost doubled since the launch of the team with 153 babies born at home and cared for by the Ivy team in 2021.
The first festive baby was Baby girl, Isla John, born at home at 04:05am on Christmas Day to second time parents, Emily and Andrew John. Isla weighed 8lb 11oz and is settling well with her family and proud big brother Oliver.
Speaking with pride, Emily from Buckshaw Village said: "We planned to have a home birth with our first born Oliver, but he had other plans so we were determined to have our baby at home this time! Isla arrived on Christmas morning and the whole journey with the ivy homebirth team and giving birth in our house with Andrew and Oliver sharing the experience was amazing and so empowering. I felt so in control and every time we look back on her arrival it brings a huge smile to our faces."
A total of four babies were born on Christmas Day, two home births and two at Royal Preston Hospital.
The first baby to be born on New Year's Day was Alfred Slater, who was born at home at 02:05am in Lea, Preston, to second time parents Alison and Matthew Slater. Baby Alfred weighed a stunning 10lb and is settling in well with his family and big sister Nancy.
Expressing their joy, Alison, from Lea said: "Alfred George Slater came very quickly into the world at 02:05 am on new year's day by home birth, and what a nice surprise it was to hear he was the first baby to be born into the new year at home.
"We are very proud parents and couldn't be any happier. We would like to say a big thanks to the Ivy home birth team who took care of us throughout the pregnancy. Our whole experience was amazing and we have been very impressed with the care we received from start to finish and would highly recommend a home birth to others."
Six babies in total were born on New Year's Day, with the second baby being welcomed at Royal Preston Hospital's Sharoe Green Maternity Unit just a minute after baby Alfred at 02:06am.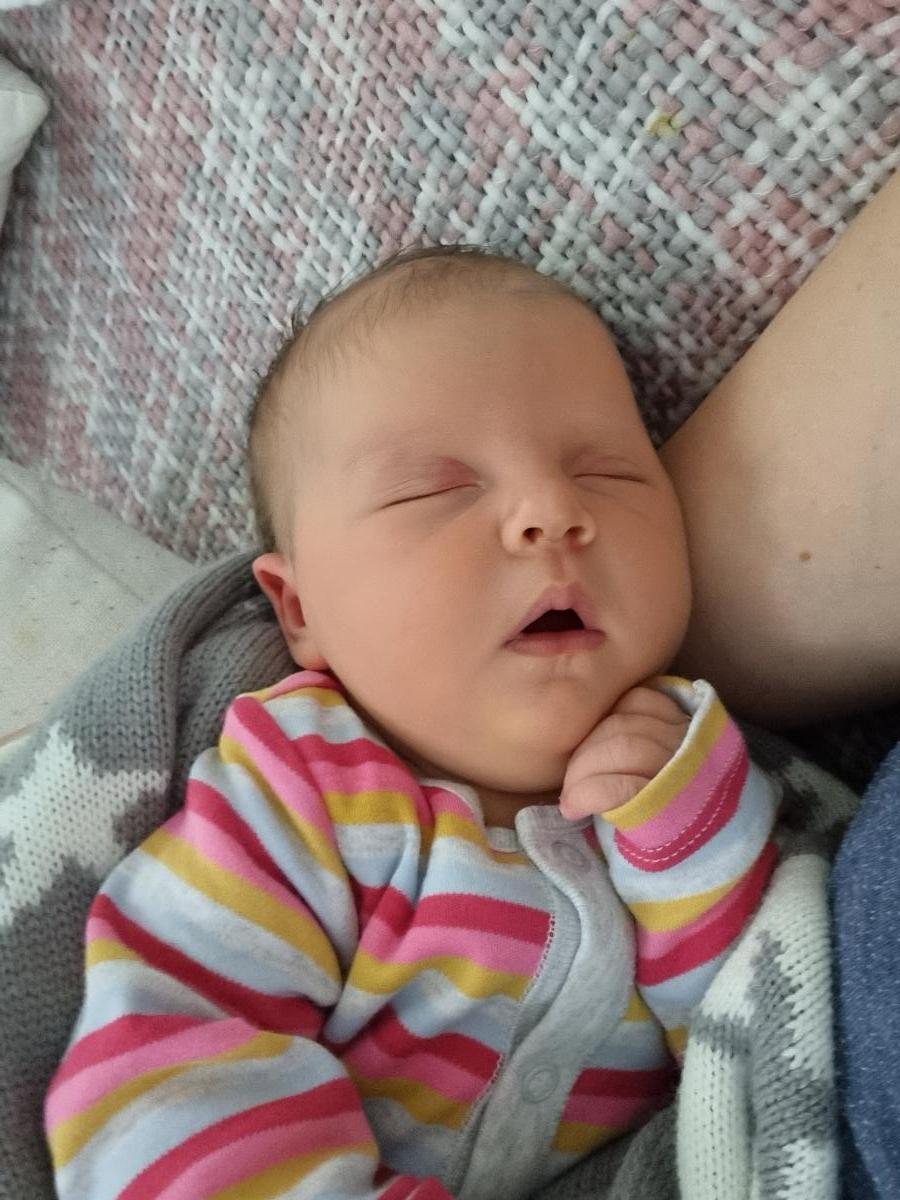 Janet Cotton, Head of Midwifery at Lancashire Teaching Hospitals NHS Foundation Trust, said: "We are delighted to announce these festive births and are extremely proud that our Ivy home birth team have been able to support our first Christmas and New Year babies this year.
"It is always a privilege to support families with their birth choices and I would like to thank all of our midwifery team for their compassion and continued dedication to our service during the festive period.
"We wish all new families a safe and healthy transition to family life."
To add a little Christmas cheer, our maternity and neonatal charity Baby Beat provided gifts for new mums and babies and for pregnant women who spent Christmas day in our maternity and neonatal intensive care unit.
Cathy Skidmore, Baby Beat manager, said: "Thank you to all the local businesses and individual supporters who donated presents for the mums and babies in our hospitals. We received over 100 gifts in total which were all kindly wrapped by our volunteers. Your support is invaluable and your generous donations meant the mums and babies who spent Christmas Day in our hospitals this year were surprised with a small gift to brighten their day."