Lancashire Teaching Hospitals Radiotherapy Department is celebrating 25 years of service and is calling on the public to not delay seeking help if they notice any signs or symptoms relating to cancer.
Radiotherapy is used to treat diseases (mainly cancer) and can be given in two ways: external radiotherapy using x-rays, or through internal radiotherapy or brachytherapy which involves drinking a liquid or putting radioactive material into or close to the tumour.
Based in the Rosemere Cancer Centre at the Royal Preston Hospital, the Radiotherapy Department opened in 1997 and was initially conceived as a subsidiary department for the Christie for northern Lancashire.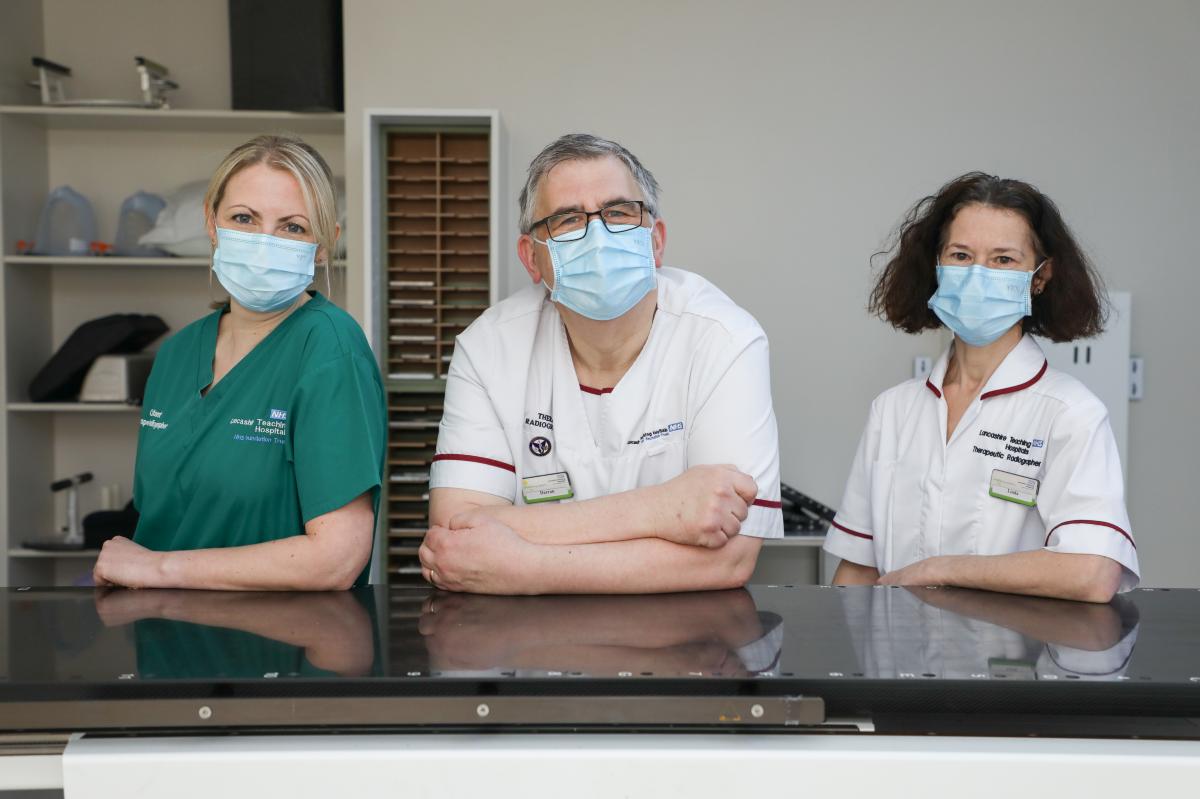 As demand for the service became more frequent, a rapid expansion and investment of the department meant additional medical equipment was commissioned to serve a greater number of service users. By 2002, the department had five linear accelerator bunkers (a medical device used to treat tumours externally through external beam radiation) with a sixth entered for clinical use by 2005, and a seventh in 2012 following further expansion of the department to serve non-surgical oncology outpatient services.
Today, the department provides external beam radiotherapy for the whole adult population of Lancashire and South Cumbria and has continued to diagnose and treat the public throughout the COVID-19 pandemic.
Gillian Clarkson, Radiotherapy Service Manager at Lancashire Teaching Hospitals NHS Foundation Trust, said: "Despite the pandemic, cancer services remain open and our staff are committed to delivering the best possible outcomes for cancer patients.
"If you have any unusual signs or symptoms which relate to cancer, please don't delay seeking help. In most cases it won't be cancer, but not getting checked could lead to serious health complications."
On average, the department at the Royal Preston Hospital delivers around 1,000 radiotherapy sessions per week, with frequency of treatment depending on the size and type of tumour.
To help relax patients during their treatment sessions, patients can now listen to their own personal playlist to help them relax, after the Rosemere Cancer Foundation donated over £2,000 to help the department purchase iPod Touches, Bluetooth speakers and a year-long Spotify Premium subscription.
Dan Hill, Rosemere Cancer Foundation's chief officer, said: "Over the years, we have worked alongside our colleagues in Radiotherapy to support a range of projects aimed at reducing patients' treatment anxiety, including nature inspired ceiling panels, two way speakers so that patients and radiotherapists can talk to one another during treatment sessions, and most recently iPods and a music subscription service so patients can now listen to their own personal playlist while undergoing treatment. We would like to congratulate our Radiotherapy colleagues not only on their department's birthday but also their tireless commitment to always trying to come up with ways of making treatment the most comfortable it can be for their patients."
Linda O'Shea, Principal Therapeutic Radiographer, who has worked in the department since day one said research in radiotherapy has greatly accelerated since joining 25 years ago: "Radiotherapy has never been more accurate thanks to on-going developments in research. The greater accuracy means fewer healthier cells are damaged which allows us to increase doses, which can be more effective and result in shorter treatment."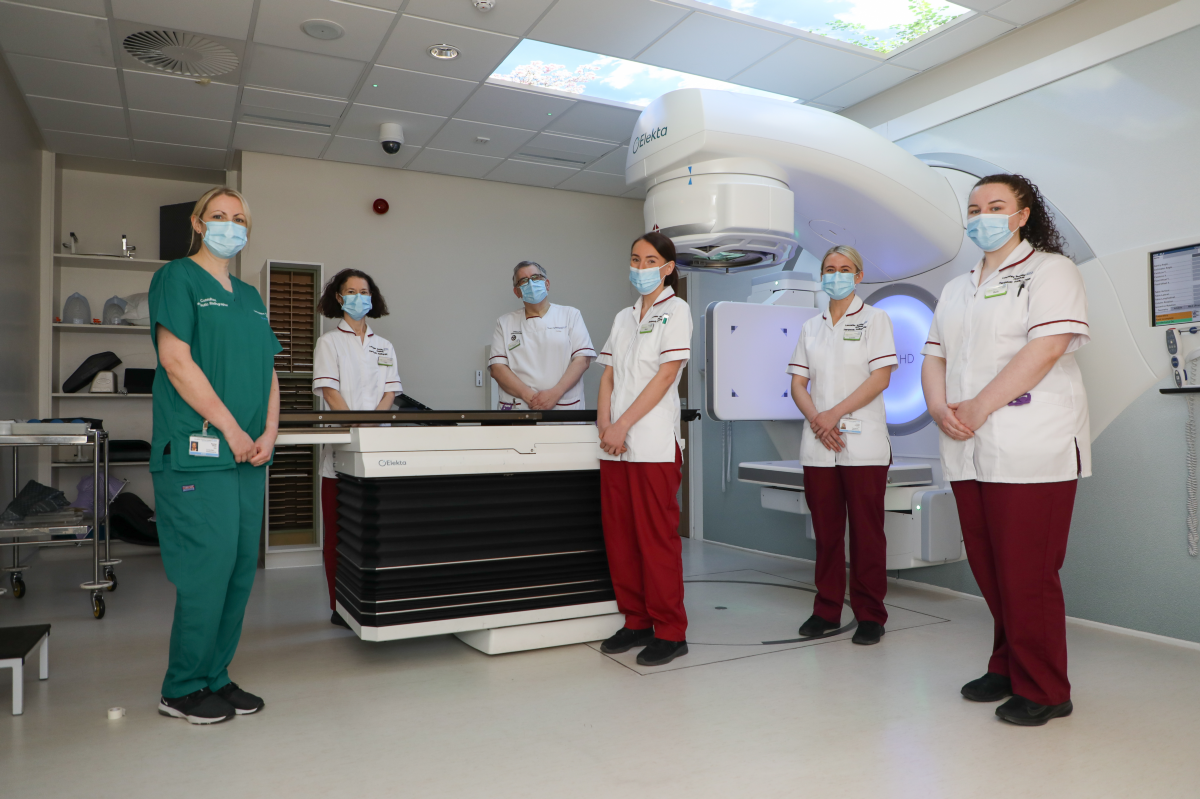 Working closely with the Lancashire Clinical Research Facility, medical and research experts across Lancashire Teaching Hospitals work collaboratively to develop new treatment and medicines, with a number of studies in radiotherapy currently open for recruitment.
Jacqui Hudson, Radiotherapy Clinical Trials Radiographer, said: "One of our key priorities is to ensure patients are given the opportunity to be involved in all aspects of research work; from study set up to participation.
"Research helps to increase our knowledge for safe and effective healthcare and we strongly encourage patients to speak to their doctor or health professional to see if they're eligible to get involved."
Around 200 patients visit the Cancer Centre every day to offer the best care and support for cancer patients and their families.
Kevin McGee, Chief Executive at Lancashire Teaching Hospitals NHS Foundation Trust, said: "This is a significant milestone in the history books for cancer services at Lancashire Teaching Hospitals and for patients receiving cancer care and treatment across our region.
"I am hugely proud of the commitment and compassion our staff have provided these past 25 years and continue to provide on a daily basis to improve outcomes for those living with cancer.
"NHS cancer services remain open and I would urge anyone concerned about signs or symptoms of possible cancer to seek help as soon as possible."