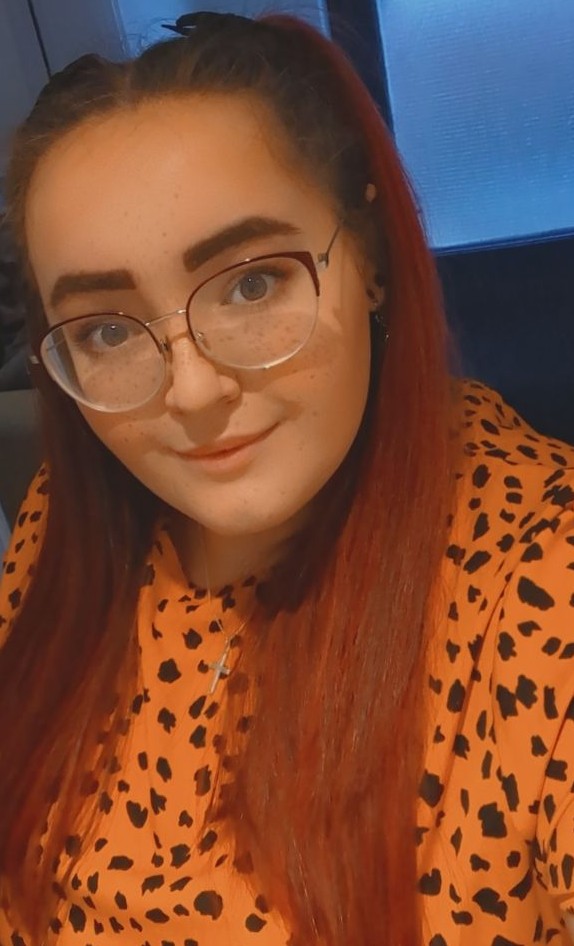 Today the Trust is marking World Autism Awareness Day, which is held on 2 April every year and concludes the annual World Autism Acceptance Week which began on 27 March.
Every year, World Autism Awareness Day focuses on sharing stories and providing opportunities to increase awareness and understanding of autism, fostering worldwide support.
Celebrating our differences is important to all of us at Lancashire Teaching Hospitals NHS Trust – we are committed to ensuring that our services and employment practices are fair, accessible and appropriate for all patients, visitors and carers in the community we serve, as well as the talented and diverse workforce we employ.
In celebration of our fantastic neurodiverse colleagues, we spoke to Aden, a Lung Cancer Navigator at the Trust who has been diagnosed with autism. She talks to us about what being autistic means to her, how it affects her role and what people can do to help support people like her.
"It's not easy to explain autism because it affects everyone very differently. The main thing I do know is that autism is not something to be ashamed of or to hide, being autistic is something to be proud of. It means I belong to a club of people who all see the world from a unique perspective. I experience the world differently to others and this has its advantages alongside making some aspects of life difficult.
I grew up with autism being represented by stereotypes and characters such as Sheldon Cooper and Maurice Moss. Autism was portrayed as a man who took everything literally, was extremely clever but socially they were seen as weird. This wasn't me, so when I was diagnosed, I really struggled to cope knowing a lot of people wouldn't understand me. Often things non-autistic people won't think twice about can be a huge issue for someone with autism.
My autism does affect me in every aspect of my life. In my work life I am very grateful to have extremely understanding colleagues within the Respiratory consultant team, the Lung CNS team and the Performance team. I am lucky enough that most of my work can be completed remotely, meaning I have control over my environment and am able to limit the sensory input in my workspace.
People with autism have more sensory input than most non-autistic people and can often find places with a lot of noise, harsh lighting, or crowded places overstimulating. An example of this would be fluorescent lighting - I can often hear the 'buzz' of fluorescent lights and they are so harsh they can make a whole room completely overstimulating. It's very difficult to concentrate on a specific task when you have so much sensory input. I do however feel that my autism helps me a lot in my role. I am very detail orientated and have very good time management. I am also good with computer systems like excel and enjoy making spreadsheets and helping design processes that will help improve the patient experience.
In my personal life I have found ways to cope, my friends and partner are all aware of my autism and all very supportive. The 'big light' is never on in my house, I use alternate lighting like low light lamps, I use unscented cleaning supplies and keep noise to a minimum. This allows me to completely relax at home. Most people with autism have special interests, mine include crafting and painting, as well as building Lego sets and jigsaw puzzles. I don't enjoy watching fictional TV or films, I watch a lot of real-life TV and documentaries.
One way to support a colleague with autism would be to ask them if there is anything that can be done to make an environment more friendly. This might include turning down unnecessary noise like a radio, allowing separate breaks so that the person with autism has time and space to decompress, or providing alternate lighting. I hope this World Autism Awareness Day we can all come together to celebrate the fantastic autism community, as well as offer advice or support on how we can all help."