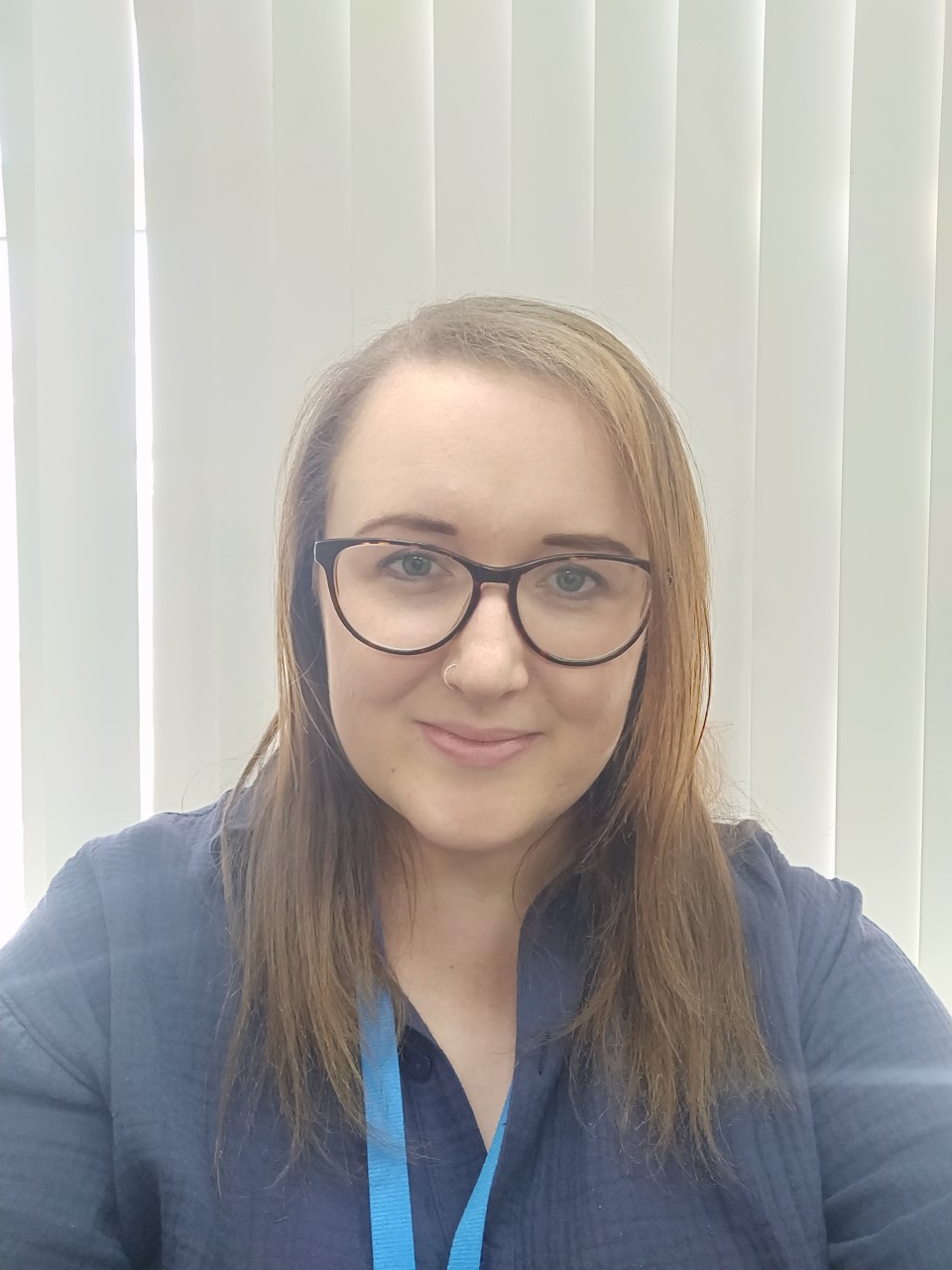 At Lancashire Teaching Hospitals we want all our colleagues to be able to bring their true self to work, and we embrace each individual whatever their preferences. 
As the Trust continues to mark LGBT+ History Month during February - supporting the month-long observance of lesbian, gay, bisexual and transgender history and the history of gay rights and related civil rights movements – we have spoken to Charlotte Gooding, a Psychological Wellbeing Assistant from the Health & Wellbeing Team, about her experiences.
Q. How important is LGBT+ History Month to you?
"I think, even in the last 10 years, a lot more people are comfortable coming out, especially young people – I only left high school in 2009 but there's been a huge change since then. For me, during school, it was never really an option to identify myself openly. I had a couple of gay male friends at the time, but they had experienced quite a bit of bullying, so, for me, it was something I never really spoke about.
I think for younger people it's great they can feel comfortable to express themselves, but it's also important to know what has come before.
I was born when it was still illegal to talk about your sexuality, or 'promote' it in places. For me, LGBT+ History Month is a time where you can feel connected to everyone who came before, people who have suffered more or had to hide who they are, and people who took risks and made big strides for the community.
At the moment, I think it's a bit of a divided community, and that comes from different experiences of growing up in a more open world, or in a less open world, and balancing between the two, recognising the importance of all experiences. We share a lot as a community but there is no singular LGBTQ+ experience and history month is a reminder of that."
Q. When did you decide the time was right to come out?
"Part of it was getting older and becoming more comfortable with myself, and just saying 'I'm not in a position where I have to care anymore'. I think school did a lot, as it probably did for a lot of LGBTQ people, to destroy my confidence, and then you have to claw that back as an adult.
You care less what people think, and, certainly for me, you become more belligerent. I don't come out to people and it might come through like I don't hide it, but I don't have to say 'I am this', because I wouldn't have to if I was straight or cisgender.
My parents were fine when I came out to them. I did hear 'oh it's a phase' in the early days, but they're fine with it, they don't necessarily understand it completely, but I was quite lucky with my experience - people still get a lot worse reactions."
Q. How has your experience been at the Trust?
"I've been working at the Trust since May last year, I worked as a drug and alcohol recovery worker previously. I feel like, because I don't really talk about it, my experience has been fine. There have been micro-aggressions, the assumption that you are straight, but I don't really get that here, it's a very professional team so they wouldn't ask me personal questions I wouldn't volunteer myself. I've not experienced any negative reactions, the colleagues that know have all been fine.
Making sure you have a workforce that feels valued and respected regardless of their identity is important for making people want to work somewhere, because treating everyone the same ignores some of the unique experiences of LGBTQ+ people. There have been great strides in the LGB side of it, but a lot of work needs to be done with the transgender community, especially because there's not a great atmosphere for transgender people at the moment, and that can bleed into people's awareness and psyche.
Even if they're not transphobic, people can repeat those views, and transgender people can internalise that and not feel safe. I don't identify as trans, but they need that boost at the moment."
Q. Are people learning from LGBT+ History Month?
"Sometimes I feel it's a bit like preaching to the converted, and that's why visibility is so important. Making it so it's not a niche thing that's online and only people in the community and allies care about. It's about normalisation, giving people the opportunity to ask questions in a safe space. No one necessarily knows someone's pronouns straight off the bat, but they need to feel it's okay to ask. EDI initiatives help educate staff, and it helps with the people you work with.
"People wouldn't necessarily have that education, so give them it, and give them the opportunity to ask questions and use the forums.
"If there's anything to take away, don't assume everyone you meet is straight, or the gender you assume they are, just get to know people – there's no special code, it's just about respect and boundaries. Don't ask anything you wouldn't ask of someone who is in a heterosexual relationship, just be nice - a decent human being!"