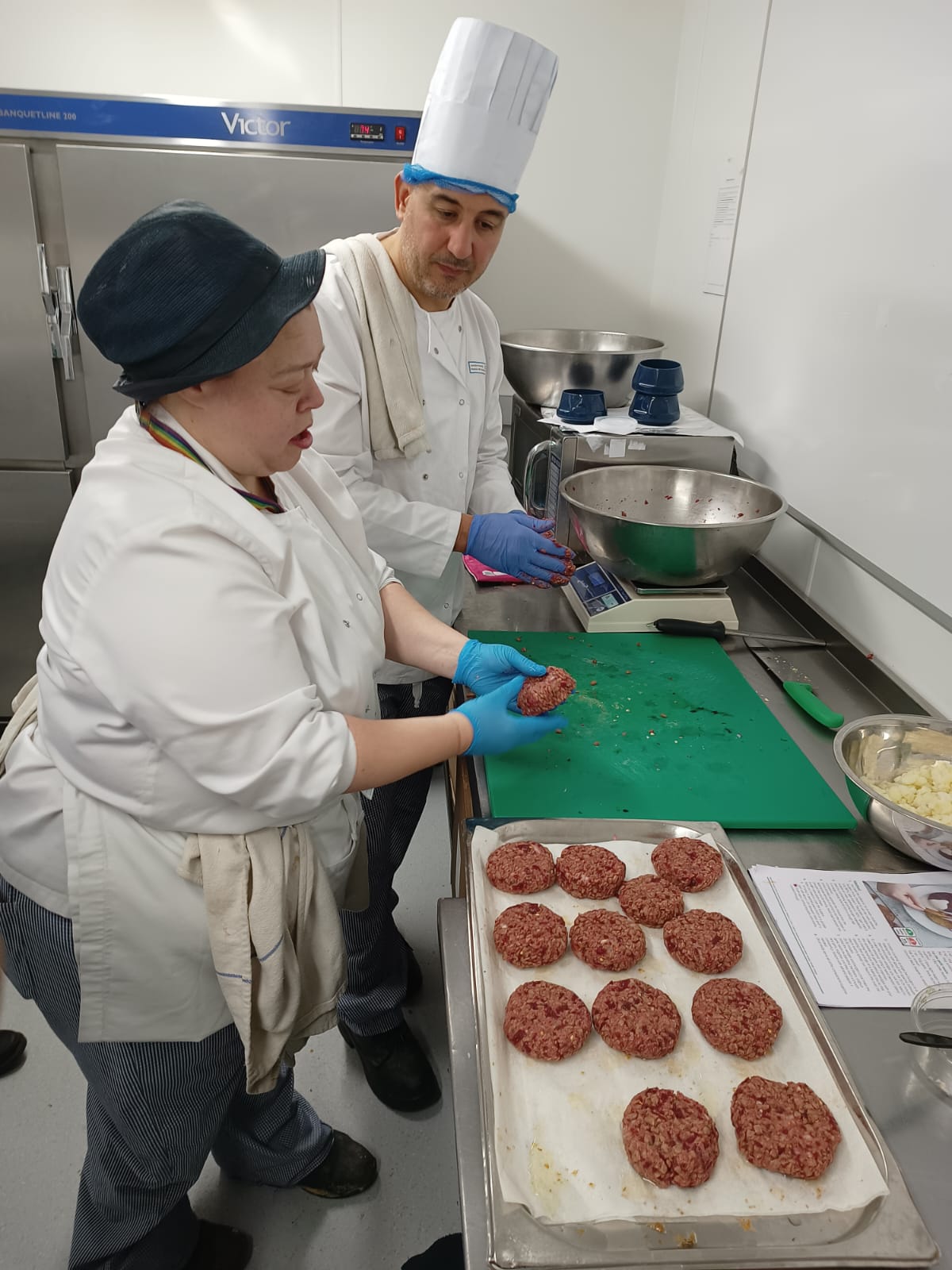 Having launched a new menu including Halal food in July, the Lancashire Teaching Catering team are looking forward to further exciting additions after a visit from the Vegetarian Society.
The Vegetarian Society Cookery School, in Altrincham, help more people go vegetarian and have a positive impact on animals, health and the environment.
Paul Harris, production catering manager on the Royal Preston Hospital site, explained: "It not only provides the team in the Royal Preston catering department with different avenues for different aspects of food, it also is co2 friendly in relation to the new NHS guidelines, which we will need to implement very, very shortly.
"We also receive a part membership from The Vegetarian Society, which we could advertise in Charters or any of our eating establishments.
"And I feel it's a great addition and a great bonus to the Royal Preston kitchen team."
At a time where we are in the middle of a cost of living crisis, and approaching winter, the Vegetarian Society feel there are many advantages to changing your diet, nutritionally, financially and ecologically.
Maz Linford Platt - one of the tutors at the Vegetarian Society cookery school – and Nikita Gordon - chef manager at vegetarian society cookery school ¬– were on site, and said: "We're trying to help everybody have a little bit more vegetarian and vegan food in their diets, and it's really crucial here at the hospital.
"We've got a bank of very specific recipes that have been designed for us that help with our nutritional requirements, and also our monetary requirements, and that are nice and easy to make, so we can put them into practice straightaway in the hospitals and schools."
So why are vegetarian meals better for you? Mattias and Nikita added: "Vegetarian food has quite a high nutritional value, and also ecologically. We need to help our ecosystem be better, and by eating less meat is one way to do that.
"So vegetarian and vegan is becoming a lot more popular because it is more of an eco friendly point of view to take.
"And also cost-wise, it's a lot less than meat, and you don't have any risks of cross contamination as well, or things not being cooked properly because you're not using animal products."
And the pair hope to have banished the myth that vegetarian meals can't be tasty: "The main purpose is to get people more excited about the vegetarian vegan food that they can actually make in the workplace, and pass that passion on to their customers, staff, patients, who sometimes might be a little bit hesitant.
"But everyone who's come and had a nibble of our lovely spicy carrot balls today have really liked them, burgers have gone down really well.
"And we're making a delicious lasagna with lentils as our protein source - very, very inexpensive, very tasty.
"We just want to get people excited and interested and just realise that plant-based food, vegetarian food, is just food and it's really tasty."