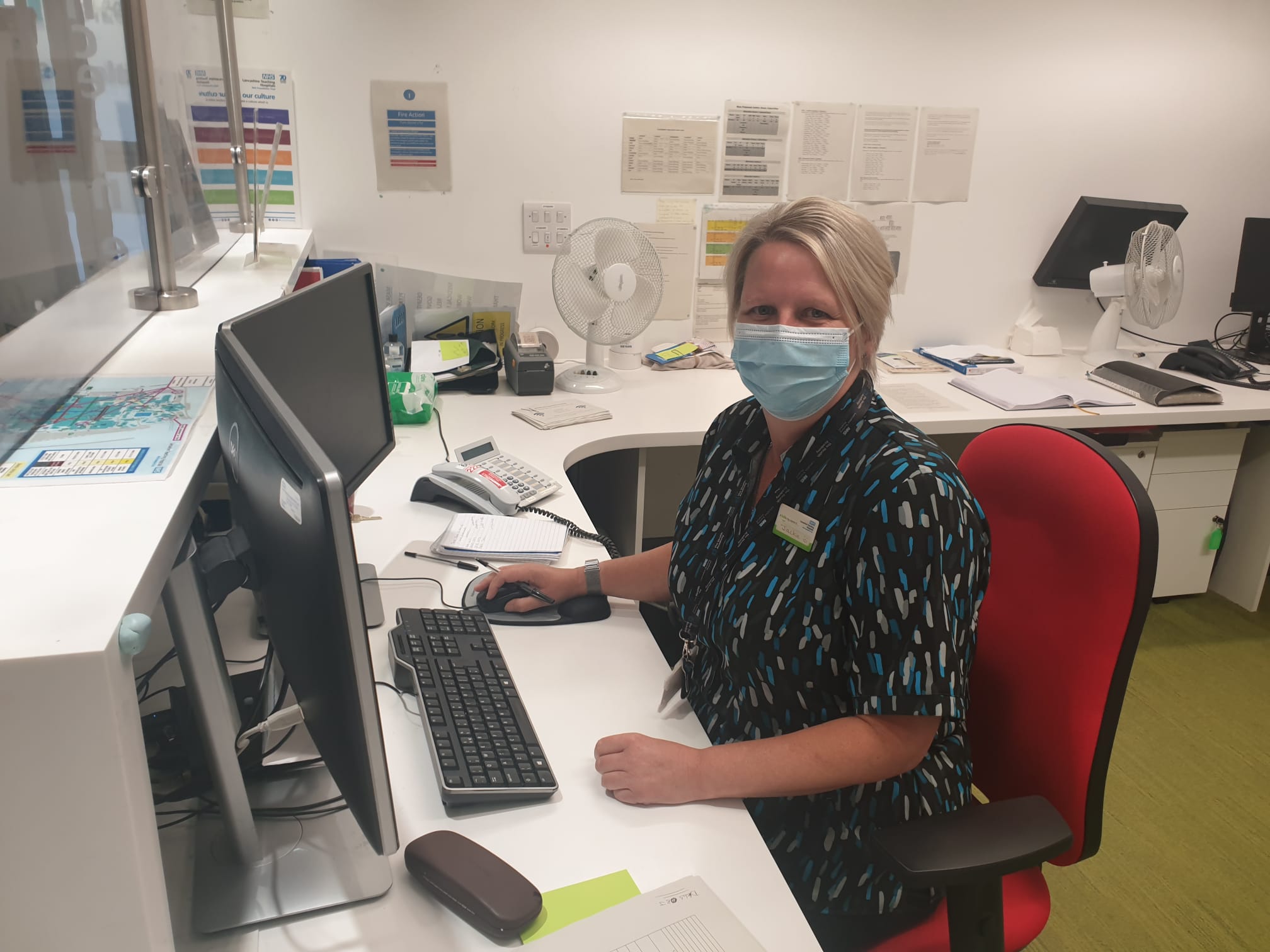 There is never just a normal day in the hospital as Jackie now knows only too well.
Jackie Hall works Monday to Friday as one of the Education Centre receptionist team, the powerhouse behind the successful running of the vital education service to Lancashire Teaching Hospitals
For the uninitiated, Education in the guise of The Health Academy not only provide mandatory training courses for all colleagues but help support numerous departments with training and support needs in four dedicated teaching facilities across our Royal Preston and Chorley and South Ribble Hospitals.
Jackie recalls what happened...
"On a Sunday, I work at the front of the hospital and other points, distributing masks and hand gel, and trying to ensure people have got the masks on when they come in. It's still an essential part of the safety measure we have to keep our patients, visitors and colleagues safe.
An elderly lady came into the main entrance. She said that she called for an appointment. I knew that there were no clinics scheduled for the department she was looking for. But I was going to try and help her, I asked her to come towards the information reception desk. As she made her way towards the desk with me, I was asking her name and I could see that her appearance was starting to change and she was gently starting to shake while she was stood at the reception desk.
So I went to stand behind her to direct her to a wheelchair, which I always have a spare one behind the desk for emergencies.
As I added my arm behind her to gently guide her to the chair, her arms started to shake even more and then her knees started to give way as she started to slump. She basically fell into my arms. So straightaway, I just slowly moved back and led her down on the floor. I quickly asked a passing colleague to call our emergency number as per agreed protocol and then shouted out for some help twice as is the agreed procedure, we are taught in our mandatory safety training.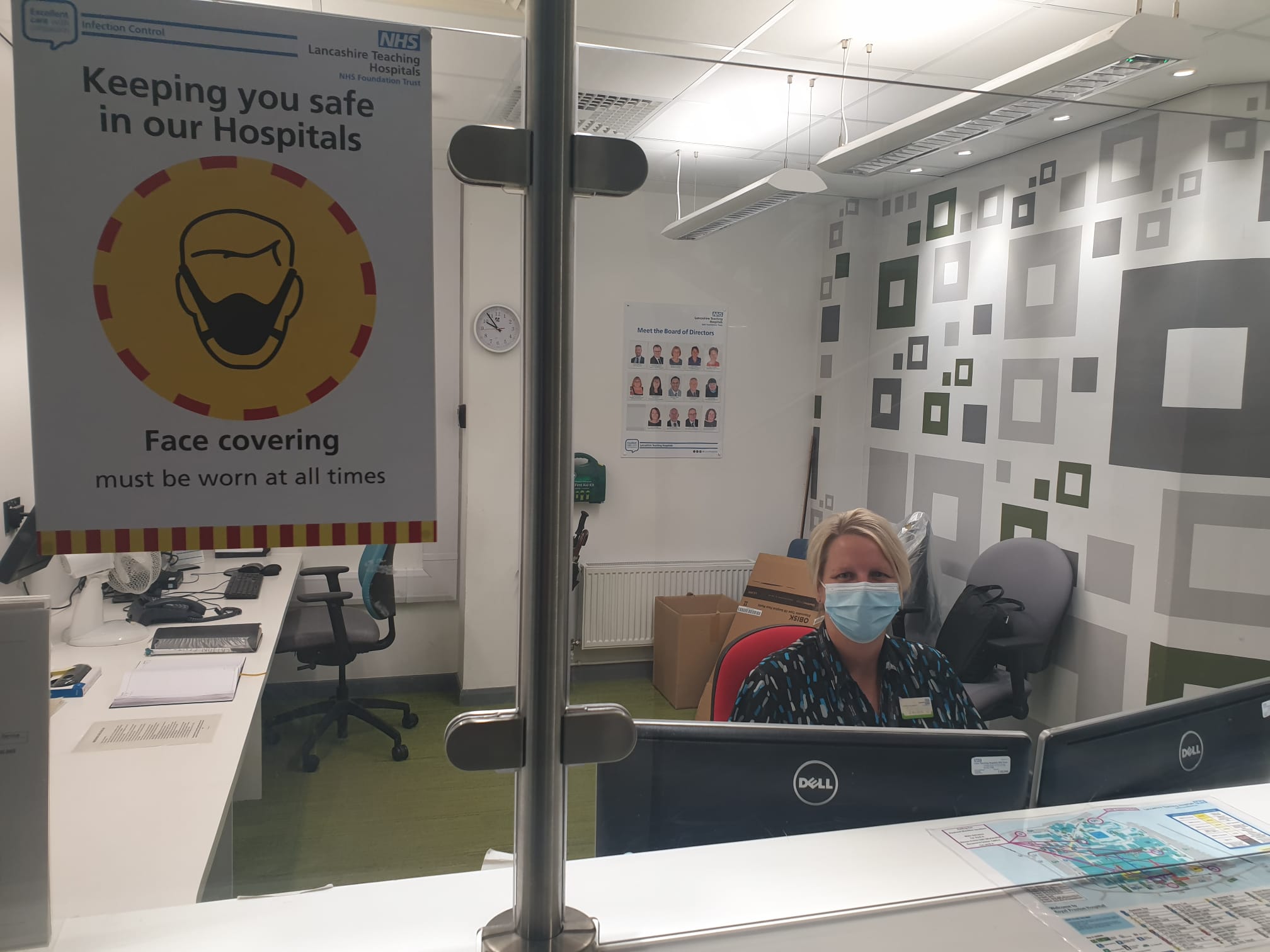 The crash team arrived, and I was asked to get an oxygen cylinder that we always keep on the emergency trolley nearby.
The medical team then wanted an adult scoop board. I didn't know what it was or where to get it from, but was told the Emergency Department had them.
"I 'ran' to the department and returned with this large board under my arm. All I could think of, as I 'ran' down the corridor was the Baywatch TV series and the girls running down the beach with surf boards under their arms. That is where the similarity ended as David Hasselhoff was unfortunately nowhere to be seen.
The crash team were so well organised and before too long the lady was off into ED to be assessed.
I was asked some questions as to what had happened, and if the lady had gone unconscious at any time. That again is such an important piece of information to remember if anyone finds themselves in my position.
Once the adrenalin had subsided, I realised I was quite shaken. That surprised me because I had acted without thinking, the training kicked in without a moment's hesitation
I was just handing out those free surgical masks to anyone needing one as they entered our building"
Jackie recalls that later that afternoon...
"I noticed the lady being taken out in a wheelchair. I approached her and asked if she was all right. It was such a relief that I was able to help and that she was now leaving hospital having been checked over by our incredible colleagues in ED. The lady was most grateful of the care and attention that she had received throughout the day and could not thank us enough. To the point, I think we both had a tear in our eye.
I would say to anyone reading this account or hearing about it, please do not ignore the training videos on basic life saving techniques. Everyone can get first aid training whether they work in our hospitals or not.
Do not think that this training is pointless or that using such skills will never apply to you. Knowledge is so important and someday you might be very grateful that you did do the training.
You never know what you're going to be faced with each day. Anything can happen and for me it did.
I felt really pleased with myself afterwards with how I dealt with it. How calm I was.
You just go into automatic pilot and at the forefront of your mind is this person that's on the floor in front of you"
Well done Jackie for staying calm and remembering the training.